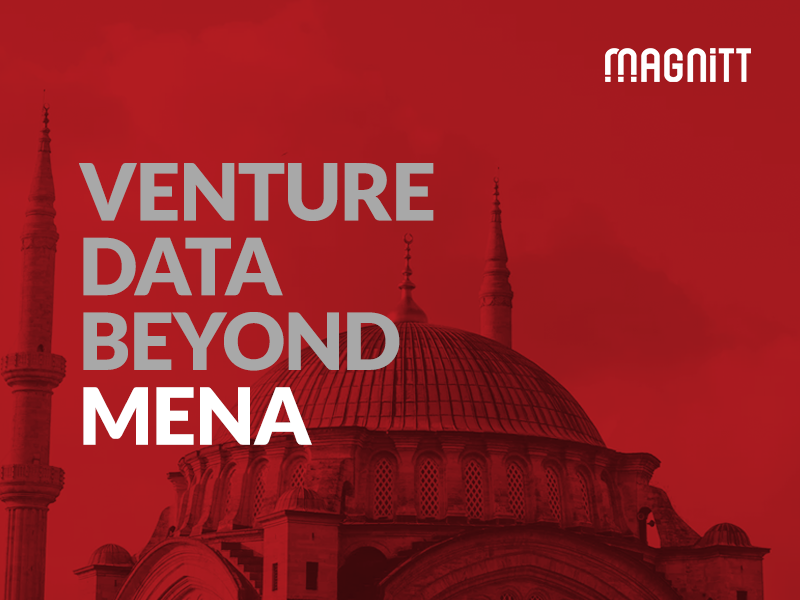 MAGNiTT releases Turkey startup funding report, as the data platform continues to expand into emerging venture markets
Source: Press Release
Posted 3 years ago - Oct 12, 2020, 6:30 AM
​MAGNiTT​, the startup data platform for emerging venture markets, released its ​H1 2020 Turkey Venture Investment Snapshot ​today, which provides an in-depth analysis of venture investments in Turkey.
The Dubai-based startup data plans to continue expanding to cover more Emerging Venture Markets (EVMs), and the Turkish expansion is MAGNiTT's second market after its launch in Pakistan last month.
'Our goal with the MAGNiTT platform and through our reports is to aggregate data across opaque emerging venture markets, to provide all decision makers interested in the venture space with the tools to execute on actionable opportunities across borders,' says Philip Bahoshy, MAGNiTT's CEO & founder, commenting on the launch. 'Emerging venture markets are often under-served from a data perspective. Our solution aims to provide deep, localized, and relevant insights to our stakeholders on the markets that matter to them.'
As MAGNiTT's venture investment report illustrates, ​investments in Turkish startups have seen continued growth over the years, with more capital invested in fewer startup deals in H1 2020. This consolidation is partly a function of an evolving and maturing ecosystem, and partly a function of investors skewing to favor large-ticket investments in more established startups against the backdrop of COVID-19 - a trend that is consistent with MENA's startup ecosystem in H1 2020.
The report leverages its data to produce compelling insights on the Turkish venture space, as well as highlighting similarities and divergences with MENA. ​
Some notable takeaways from the venture report:
● More venture capital inflows but in fewer deals: H1 2020 saw ​$80M invested in Turkey-based startups, already ​80% of total FY 2019 funding, while investment deals ​(29) were down by ​51%​ from H1 2019;
● Growth is quite uneven: The top 5 disclosed funding rounds in H1 2020 accounted for more than ​84% of total funding in the first 6 months in Turkey's startup ecosystem compared to ​49%​ across MENA;
● The breakdown by industry ​is consistent with emerging venture markets, ​with E-Commerce ranking first by number of deals, and Delivery & Transport taking home the lion's share in terms of funding;
● Turkey saw a sizeable unicorn exit ​with Peak Games exiting to Zynga for ​$1.8B​;
● The Turkish startup ecosystem saw a total of ​54 investors in H1 2020​, with its vibrant angel investor community representing ​53% ​of all investors.
The data underpinning the report is reflected on the MAGNiTT platform. You can find a full list of all Turkish startups and investors included in this report on MAGNiTT's Directories (Startups, Investors, Funding Rounds, Exits). 
The ​H1 2020 Turkey Venture Investment Snapshot, which highlights the venture capital trends in Turkey by industry, country, investors, exits, and more, is available to download for free, and the full​ Turkey Venture Investment Report i​s available to purchase.
---
Turkey's average deal size was up 250% in H1 2020 to $2.8M, indicating the shift of investors' focus towards later-stage startups. Discover more trends and insights in MAGNiTT's H1 2020 Turkey Venture Investment Report.
MAGNiTT releases Turkey startup funding report, as the data platform continues to expand into emerging venture markets