MAGNiTT New Tool Kit - Featured Tools 1
By MAGNiTT
Posted 7 years ago - Feb 20, 2016, 4:26 PM
Tools for Start-Ups:
Building on MAGNiTT's mission to help Start-Ups in the MENA region, this is the first in a series of blogs aimed at helping you discover tools to build and grow your start-up. Visit our online tool kit at the following link.
Share the blog, leave your feedback, and let us know if you found the next best tool since the invention of the sledgehammer.
1. Create and sign legal agreements in seconds
You've just met someone who's interested in your start-up and moving forward you'd feel much more comfortable if you had an NDA (Non Disclosure Agreement) in place. Pull out your smartphone, create one in 5 clicks and a couple of swipes; he signs on your phone, you send him a copy of the agreement immediately. That's Shake: almost as fast as a handshake but legally binding.
Shake has a number of templates to chose from, ranging from freelance agreements, convertible debt agreements, consulting agreements, or even model release forms for video production companies. Edit the forms, add your logos, make them yours. The documents are based on the U.S. legal system so it may be worth checking how relevant they are in MENA. If you're in a high stakes transaction you should consult with a local law firm.
---
2. Find freelancers 
Freelancers.com started in 1995 and become the reference for freelancers around the globe. It is home to literally millions of independent service providers who work online. The range of services covers just about everything from consulting to marketing, communications, design, or programming.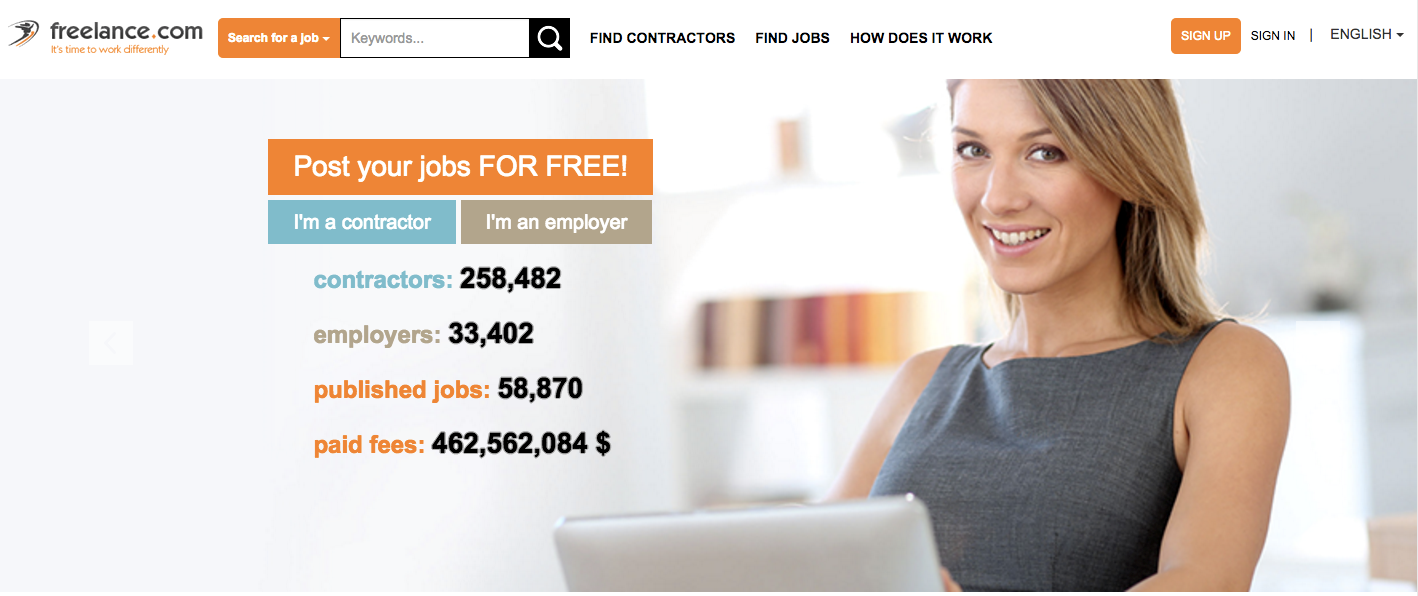 It's simple to use, safe, and fast. It's great for simple tasks that require fast turnarounds of specific jobs. Getting a quote at USD 10.00 for a web-scraping job can sometimes develop into a USD 50.00 job as you discuss the project further with your shortlisted freelancer. It's part of the "negotiation" process; but very cost effective and efficient for the one-off jobs that need to be completed quickly.
---
3. Set up an E-commerce site for free 
Spaces is a great solution to create an online store with integrated and secure payment support for almost nothing. We say almost because past USD 50.00 in sales it shits to USD 9.00 and 3% of sales per month. Our first impression is that it is a fantastic opportunity to get online quickly.
For start-ups thinking of going mainstream it is a great opportunity to try the market before diving into the deep end and spending hard earned money to develop a bespoke site. We'll always remind you to test your market before jumping in. Spaces is a great platform to "try before you buy" and kick-start the money trail.
---
4. Find out how users navigate your website 
There are a number of tools that provide insight into how users navigate on your site and for getting analytics from users. What distinguishes Crazy Egg is that it produces a "heat map" of your site; how people scroll, what they click on, and it captures a whole bunch of additional details like their location, the platform they're using etc.

A snapshot of the web page is overlaid on the actual page and is then used to capture user habits and navigation. It's an amazing tool to visualise what happening and has a whole load of additional features that other analytics tools miss out on. That being said, in some specific areas, other tools sometimes do better. There's no universal tool for everything but this is an excellent tool for your analytics toolbox.
---
5. Designers and Programmers
The designers and programmers at Envato Studio are hand picked to fit your project so in a way it does save you time and money. There are a number of businesses that run along the same principles of gathering freelancers and making their services available to all. What distinguishes Envato is that they specialise on design and programming and have a large pool of proven portfolios behind them. You pick your dream team instead of having to work with Mr X who happens to be on the staff.
Their services cover a large range of activities from logo design & branding, to websites and programming, even video and animation. It's a great service with great people, but in some cases it can be useful to actually sit down face to face with a designer. Personally I prefer meeting face to face, but then again a good Skype session can also be rewarding. 
Visit the MAGNiTT TOOL DIRECTORY HERE
MAGNiTT New Tool Kit - Featured Tools 1