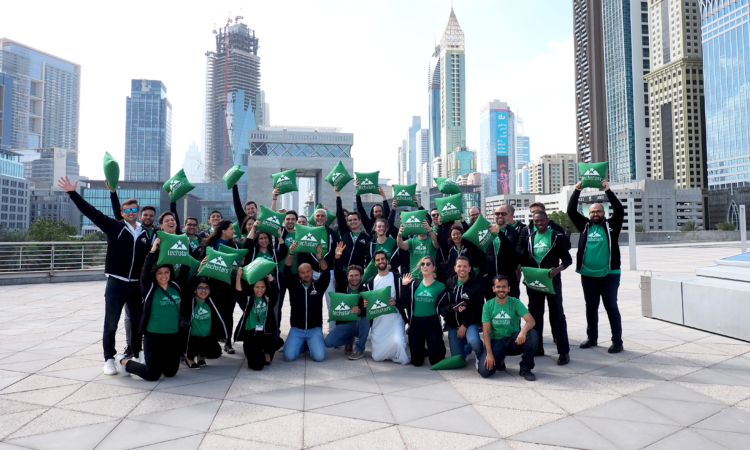 A look into the 2nd batch of Techstars Dubai companies
By MAGNiTT
Posted 4 years ago - Feb 5, 2019, 7:06 AM
By Conrad Egusa / The Sociable 
SOURCE: The Sociable - A look into the 2nd batch of Techstars Dubai companies
---
Having announced a partnership in 2017 with GINCO to bring an accelerator to Dubai, Techstars is now announcing its second batch of promising startups.
The batch includes founders representing over 13 nationalities and companies from eight countries, including Turkey, the United States, Hong Kong, Germany, Jordan, the Netherlands and United Arab Emirates.
Said Techstars Dubai Managing Director Vijay K. Tirathrai, "We are proud to be MENA's top accelerator program by initial check size, in-program benefits, and follow-on funding, and to build on our momentum as the most prestigious accelerator program in MENA with the announcement of our new class of companies."
Many of the fastest-growing companies have gone through Techstars in order to build their teams, market their companies and raise funding. The organization was founded in 2006 and as of 2017, has accepted over 1,000 companies with a combined market capitalization of $9.6B USD.
Along with support, each startup from the Dubai batch is eligible to receive $120,000 USD in investment, in addition to $2 million in perks from partners such as Amazon Web Services, SendGrid, and others
The batch's Demo Day Demo will be held on April 17th
Here are the startups from Techstars Dubai Accelerator in Partnership with GINCO 2019
Element 16 has developed a new thermal battery, which is similar to a conventional battery but stores high-temperature heat instead of electricity, led by a California-based team
LuggAgent offers same day luggage delivery to or from airports and hotels in over 70 top tourism cities, founded by a Taiwanese team based in Hong Kong
Nestrom is a software company specializing in technologies for field service management, led by a Jordanian team
Ottogee is the world's smartest IoT-enabled solution for labor-intensive industries, led by a Texas-based Lebanese-American team.
Three Wheels United uses innovative technology and finance to enable sustainable last mile transportation, based out of India and led by a Cameroonian CEO
VeePlay is the most advanced player for in-app video monetization, led by a German team
Vivoo is the first personal wellness assistant in the world that takes real data from your body and gives personalized nutrition and wellness advice to you, based on your urine sample analysis, led by a Turkish CEO
Yacob empowers and inspires children to lead a healthier, more active life, led by an Emirati founder
Buglance is a crowd testing platform for testing mobile apps, games, and mobile sites, led by a UAE based Azeri team.
Clara is a legal operating system that digitizes and automates startup legal expertise, led by a UAE based Canadian team.
A look into the 2nd batch of Techstars Dubai companies