Leading The Change: Smart Containers Co-Founder And CEO Richard Ettl On How His Startup Is Revolutionizing The Logistics Sector
By MAGNiTT
Posted 4 years ago - Apr 30, 2018, 7:45 AM
By Sindhu Hariharan & Aby Sam Thomas / Entrepreneur Middle East
SOURCE : Entrepreneur Middle East - Leading The Change: Smart Containers Co-Founder And CEO Richard Ettl On How His Startup Is Revolutionizing The Logistics Sector
---
Smart Containers may not really sound like a name you'd associate with a high-tech company- but then again, you shouldn't judge a book by its cover.
As a company that provides "the safest temperature-controlled containers to transport sensitive pharma goods and food around the world," the Switzerland-based Smart Containers is making use of cutting edge technology –both in its hardware and its software- to deliver on its goal to ensure no one ever receives a compromised product- a promise that is especially pertinent for the aforementioned industries. As the Smart Containers website explains: in pharma, its offering would enable medicine to travel safely from factory to patient, and in food, this translates to fresher produce from farm to table.
But how did Smart Containers come into existence in the first place? "As with almost all innovative breakthroughs, Smart Containers started by accident," says Richard Ettl, co-founder and CEO, Smart Containers. "My co-founder Nico [CTO Nico Ros] and I developed an insulation technology for skyscrapers. When we pitched it for a building of Novartis, a supply chain manager said that he had significant quality problems shipping to extremely hot countries like the Middle East. So, we did what startups do best, and quickly seized the opportunity and pivoted our model starting with our first application– SkyCell. Five years later, SkyCell is the no. 4 provider in containers for the pharma industry worldwide, servicing clients such as Novartis, Roche, GSK, just to name a few."
However, the pharma industry is just the beginning for the enterprise. Food supply chain is where Ettl and his team at Smart Containers see a strong market demand for their offerings, which is why they are now launching Food Guardians. And not surprisingly, the Middle East figures strongly in the markets they plan to tap in the near future. "We see strong potential in entering the GCC market, and have already received quite a lot positive feedback, as a large majority of fresh food (fish, meat etc.) is imported [in GCC], and then needs to be distributed to supermarkets, restaurants, and hotels," Ettl notes.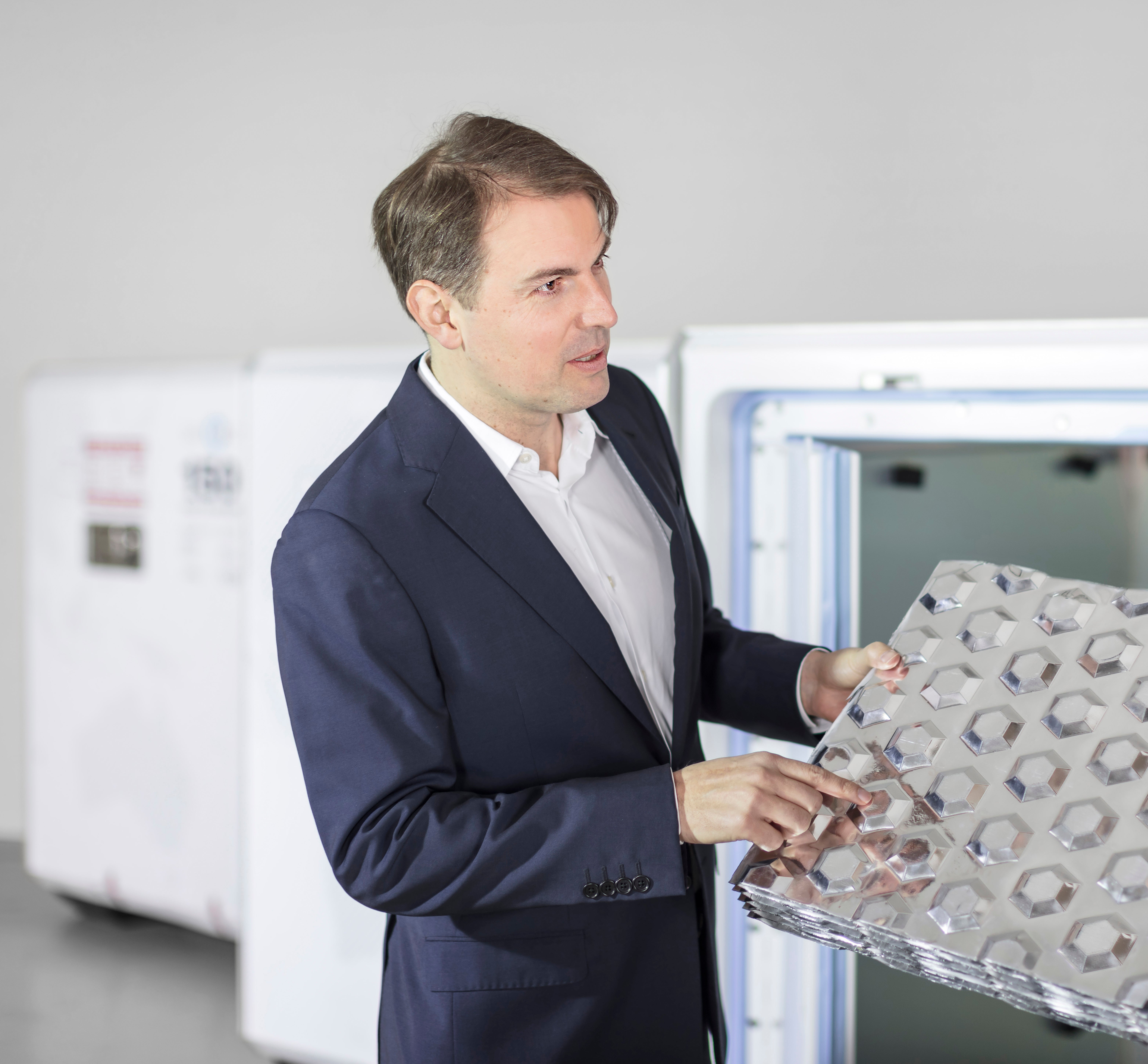 Nico Ross, co-founder, Smart Containers. Image credit: Smart Containers.
As for the product's USP, Ettl believes it is Smart Containers' strong proprietary technology (the company currently has 96 patents and four is pending for approval) that sets it apart in the industry.