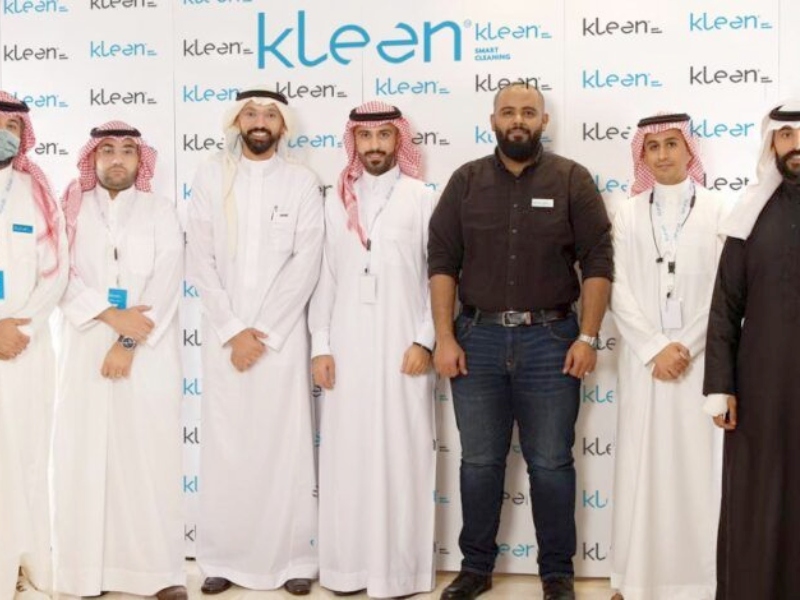 Saudi-based Kleen raises $533K Pre-SEED
Source: Press Release
Posted 1 year ago - Jan 6, 2022, 1:23 PM
Request specific data sets, export tailored directories, and explore the full potential of our Platform. Reach out to our Sales Team
---
Saudi-based technical solutions startup Kleen has successfully raised $533K (2M SAR) in its Pre-SEED funding round which observed the participation of Share Investment. 
Established in 2021, Kleen released its services in November in the cities of Khobar, Dammam, and Dhahran and after that, expanded to north Riyadh. Kleen provides distinctive technical solutions, including Kleen Bag, which provides a unique laundry experience that achieves the highest levels of comfort and quality for customers in terms of receiving and delivering the laundry without the need for direct communication between the customer and the service provider.
Despite efforts by Early-Stage investors and venture builders like Flat6Labs, Wa'ed, Raed Ventures, VentureSouq, BYVP, and many more, Early-stage investments have been on a 4-year consecutive decline to account for less than 50% of all transactions in 2021. However, even though Early-Stage Deals (< $500K) have observed a 10% YoY drop in the share of total transactions by 2021, they still remain a vital source of future innovations from startups like Lebanon-based Reef Kinetic exploring maritime technologies and Saudi-based FalconViz exploring Ariel image processing, Cairo-based Estshara and Bahrain-based Doctori exploring seamless Telehealth solutions, to UAE-based Fitlov disrupting the health & fitness industry with on-demand fitness solutions. 
---
---
---
Fund, launch, and build your new venture. Get funded by MEVP
---
The Saudi-based startup is also working, as per its statement, to develop an integrated system of technical solutions to enable optimal quality levels by service providers and empower them with solutions to control and manage processes, reduce the cost of services, in addition to improving customer experience. Turky Al Sharman, one of Kleen founders, says that the company since it released its services last month, observed strong response from the clients in relation to "Kleen Bag"; furthermore, the present month witnessed growth at 94% of the number of new clients and 92% of the number of requests executed by the service providers through Kleen Application available on IOS and Android. 
Kleen will be utilizing its newly acquired funds to attract talent and build a prominently skilled team in order to provide more innovative technical solutions and services to new geographical areas in the Kingdom. For his part, Mr. Abdul Aziz Al Obaid of Share Investment concluded, "The Kingdom has a fast pace in enabling the service sectors to use modern techniques and innovative solutions for automation of services and ensure highest levels of quality and transparency for all concerned authorities and clients in such sectors".  Al Obaid shared that their investment in Kleen was mainly driven by their belief in the growth prospects available for the Suadi-based startup, whether inside the Kingdom or the surrounding markets.
---
Compute your odds. Browse 2,000+ SaaS startups in Emerging Venture Markets 
Saudi-based Kleen raises $533K Pre-SEED