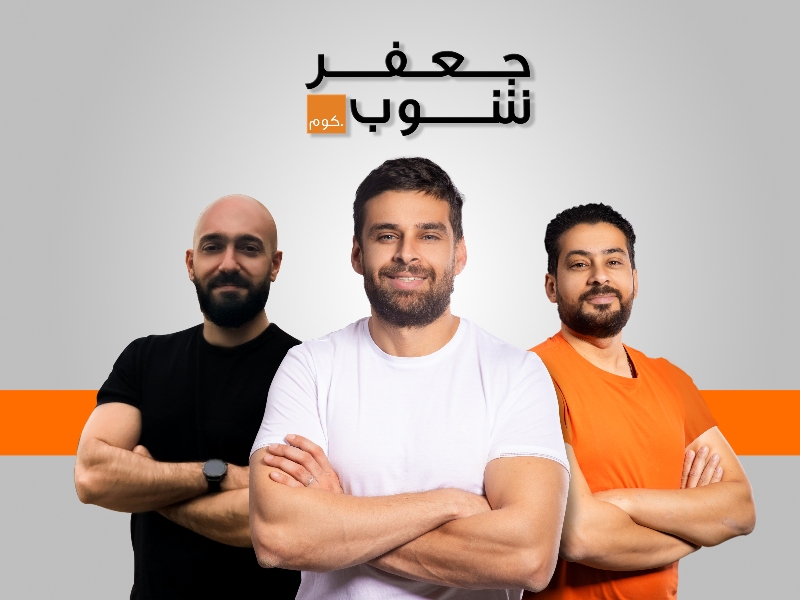 DIY one-stop-shop Jafarshop raises Pre-SEED
Source: Press Release
Posted 1 year ago - Jan 3, 2022, 1:07 PM
Request specific data sets, export tailored directories, and explore the full potential of our Platform. Reach out to our Sales Team
---
Amman-based home improvement startup and appliance one-stop-shop Jafarshop has raised an undisclosed Pre-Seed funding round led by Early-Stage investor Nama Ventures. 
Founded in 2017, Jafarshop provides a comprehensive platform for home improvement where users can purchase many categories to shop from, including maintenance materials like silicone, power tools, gardening, building materials, electrical supplies, car care, paints, AC units, and many more. The platform also includes hundreds of articles and videos in the Arabic language, with a team of experts always available to answer questions and provide customer support.
The Jordan-based VC ecosystem had an exceptional 2021 despite a 2-deal drop since full year 2020. Jordan-based startups have observed an unprecedented 500% YoY growth in capital deployed in 2021, where startups like Tamatem Inc. lead the highest round for the gaming sector, Abwaab championing the EdTech industry with multiple major fundraisers in 2021, and OpenSooq raising the second-highest funding round of the year for online classifieds and the overall online shopping sector. This Pre-SEED round opens the floor for another promising year in Jordan's VC evolution. 
---
---
---
Fund, launch, and build your new venture. Get funded by DASH Ventures
---
It is not easy to find answers related to home improvement and home maintenance in the region. Customers are looking for expert help and best practices to help them tackle their DIY projects and home maintenance. Jafarshop made it easy to improve your home & garden by keeping it constantly upgraded and maintained through thousands of products to be delivered to your doorstep, Jafarshop was founded by Mohammad Bata, Khaled Abdo, and Samer Bata, three Jordanian entrepreneurs who have dedicated their experience to build a platform that can help house owners, professional technicians, and DIYers to find all that they need in one place.
The team of 3 create a synergy for the underserved MENA home improvement market. Mohammad is very familiar with the tools & Hardware industry in the MENA region, Samer brings a wide experience in importing and exporting home improvement products, while Khaled has more than twelve years of experience in technology product management. "Before establishing Jafarshop, we noticed that the home improvement industry is not served adequately in our region," said Mohammad Bata, Co-founder and CEO of Jafarshop.  "We always wanted to encourage DIY projects, and deliver to the users the idea of DIY and home maintenance through articles and videos besides a wide range of products with a full description to show them that it is easy for every house owner to handle this, but all you need is a knowledge and advice, our ambition is to help the Arab user to be familiar more with the home improvement and DIY, we started in Jordan, expanded into Egypt and will continue to cover all the region."
MENA-based Early-Stage investor Nama Ventures boosted the platform with the capital needed to solidify their market footprint and further develop their product offerings. "Jafarshop for us is a milestone; it marks our first native Jordanian startup that Nama Ventures makes" Said Mohammed Alzubi, Founder and Managing Partner of Nama Ventures. "Jafarshop is not a typical investment for us in the sense that the founding team has been at it for a while, they already have traction and have been actually selling in two markets, Jordan and Egypt, and we are mainly a pre-seed post product pre-revenue-focused fund, but they also have never raised institutional capital before and we are beyond honored for that amazing team to have selected Nama Ventures as their funding partner", Mohammed concluded, " we can say enough about this strong team, the seller in the team literally grew up in the business, and the technical co-founder has had numerous tech roles in startups, and their operator in the team comes with great insights in logistics and fulfillment, so it was a no brainer for us to make a bet on this amazing team."
---
Looking for leads in this startup landscape? Browse 560+ Jordan-based Startups 
DIY one-stop-shop Jafarshop raises Pre-SEED