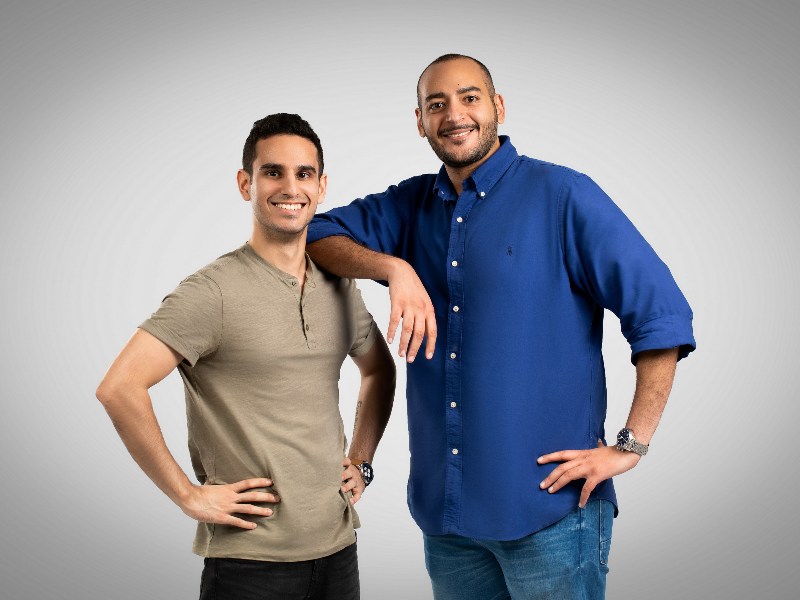 UAE-based Invygo Raises another $1.9M
Source: Press Release
Posted 2 years ago - Aug 17, 2021, 8:25 AM
Interested in more data on startup investments? Access our data on 6,250+ startup funding rounds
---
In another Pre-Series A bridge round, following their stellar $1M funding round last year, the Dubai-based ride-booking platform invygo has successfully raised $1.9M. The pre-Series A round included participation from Signal Peak Ventures, JS Group, Wealth Well, and once again from Knollwood Investment Advisory. This round also had participation from Saudi Arabia's Dr. Faisal Al Kadi, Khalid AlKhudairi, Ahmed Alola, and other leading family offices in the Kingdom.
Founded in 2018, invygo pioneered the Middle East's car subscription ecosystem, transforming consumers' automotive experiences. The UAE startup provides users with affordable access to cars as it partners with leading automotive distributors and builds its network of car rental companies. invygo's wide network of partners allows consumers access to the world's leading automobile brands from Toyota, Nissan, and Ford to Range Rover, BMW, and Mercedes-Benz.
Based on MAGNiTT's  UAE H1 2021 Venture Investment Report, the Transport sector observed more than 170% YoY growth in funding in the H1 2021, to become the 6th-most funded industry in the UAE in the first half of the year. As early-stage funding rounds take a minimal share of total funding in the UAE, this latest Pre-Series A round boosts both the Transport industry and the amount of capital raised by Early-Stage startups.
---
---
With over US$ 4.2 million raised till date and 5x growth since April 2020, the continued interest of international and regional investors validates invygo's business model, while forging the foundations for its next stage of growth. In light of this recent investment, Eslam Hussein, Co-Founder and CEO of invygo highlighted "As we continue to expand across the Middle East, we are excited to welcome investors who share our vision to unlock the potential of the rapidly growing car subscription sector. By leveraging innovative technology, invygo is helping dealers and rental companies to monetise their inventory, while creating a generational shift in how people around the region access cars," 
The global car subscription market is expected to grow to $12Bn by 2027 with subscriptions contributing to 15% of all new car sales in the US and Europe by 2030. Subscription services are set to grow the MENA region's low motorization rate, where access to cars is traditionally limited due to high down-payments, restrictive financing options, and a high cost of ownership. Eslam Hussein commented "Car subscription services are reimagining the mobility sector in the Middle East as consumers desire a flexible automotive experience, zero financial risk and mitigate the impact of depreciation. As we expand our presence across the UAE and Saudi Arabia, customers will not only have a choice of vehicles, but also change cars as they require."
invygo's deposit-free, all-inclusive experience provides free maintenance, servicing, insurance, and complimentary delivery & pick up. With subscription periods starting for as little as 30 days, customers can downgrade and upgrade from a wide range of cars as needed. The UAE-based startup plans on building new partnerships with dealers and car rental companies, while also expanding its engineering talent, to enable the development of future-centric skills amongst the region's engineers. "The growth trajectory we have experienced has been inspiring and our product teams are accelerating the deployment of artificial intelligence and machine intelligence capabilities to transform our customer experience. By nurturing in-region technical talent, we are focused on building a world-class product that is shaped by a deep understanding of local market needs," said Pulkit Ganjoo, co-founder and Director of Data Science at invygo.
The car-booking platform plans to use its newly acquired funds to further develop its services and technology as well as grow its partner network, as CEO Eslam moved to Riyadh to lay the groundwork with invygo's various partners. Additionally, invygo will strengthen efforts to support Saudi Arabia's gig economy through its partnership with Careem, providing Saudi nationals with affordable and unlimited mileage access to over 100 cars across five models.  Celebrating this milestone and new partnership, Salaal Hasan, Associate Director at Venture Capital, JS Group concluded "As the first-ever car subscription service in MENAPT, invygo has a phenomenal track record and has achieved consistent capital-efficient growth reflective of their leadership position. We are excited to participate in the next stage of invygo's journey, partnering with world-class founders as invygo advances its vision to disrupt the traditional car ownership model in the region."
---
Want to grasp this startup landscape? Access real-time data on 130+ Transport Startups in UAE 
UAE-based Invygo Raises another $1.9M