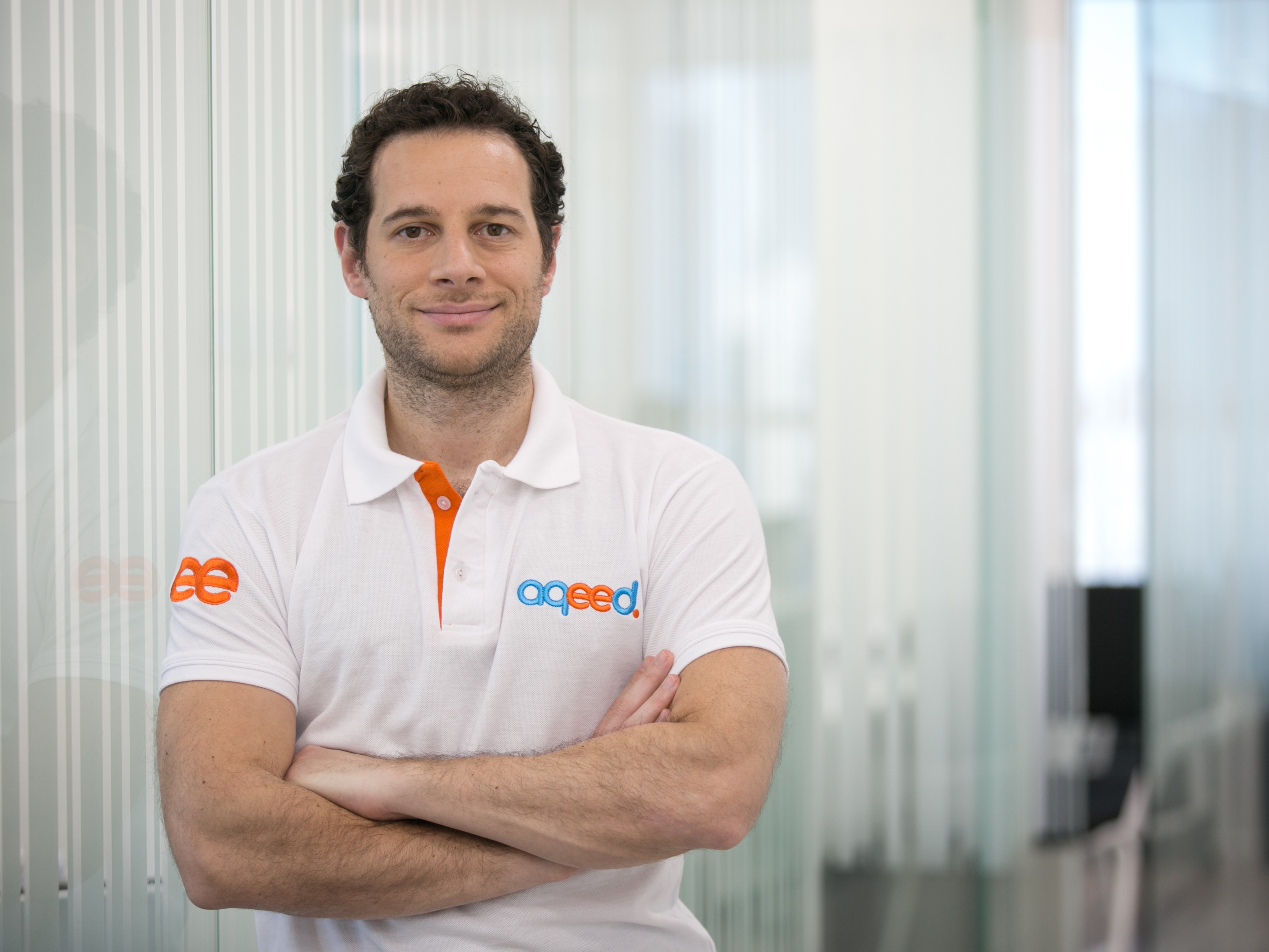 InsureTech Aqeed.com Launches New Cloud-based Tools to Power the Future of Digital Insurance
By MAGNiTT
Posted 3 years ago - Jul 28, 2019, 1:22 PM
Aqeed, the UAE-based insurance technology company has launched a suite of cloud-based tools, called Aqeed Sales and Aqeed Brokers, to help insurance brokers go digital.  
Designed to offer insurance brokers a new level of transparency, accessibility to new customers and the ability to sell online instantly, Aqeed Sales is the new Shopify-like platform that aims to help offline insurance broker set-up their own digital store to sell insurance, without the hassle of investing in their own software.
According to Hadi Radwan, CEO of Aqeed, "Insurance distribution in UAE, and in the region, is still sold primarily by traditional, offline insurance brokers, who are looking to become digital players. We saw an opportunity to enable insurance brokers to capture that opportunity in e-commerce without wasting time and money on developing their own solution and focus on what matters most – selling."
Today, insurance brokers are offline insurance aggregators offering their customers a limited number of insurance quotes via email, an inefficient and slow medium of communication. In a world of instant gratification, customers are always looking for solutions for their problems instantly, rather than back-and-forth communication. With Aqeed Sales, any broker can now become an online insurance aggregator bringing real-time pricing, unlimited number of insurance options to their clients, and the ability to capture payments online in seconds.
"We opted to create this white-label end-to-end e-commerce insurance platform to enable brokers to grow through multi-channel integration such as their own website, or through their existing sales force, who will now be digitally enabled to quote and bind in minutes rather than hours, or days."
To supplement the front-end store, Aqeed has introduced its back-end tool, Aqeed Brokers, that will allow insurance brokers to manage policy issuance, verify documents, update insurance plans, add new products, and manage renewals. Aqeed Brokers is built on a modular platform that enables implementing a wide range of insurance processes with little manual labor.
"We believe that an insurance broker should focus on sales and servicing, rather than manual administration and data entry. Our suite of products will help insurance brokers become administratively efficient, reaching their customers faster, better and cheaper."
Insurance brokers in the region are suffering from declining profit margins and are losing market share slowly to other online players, due to slow response time and lack of transparency, price wars, and inefficient operations. Aqeed Sales and Brokers will enable the brokers to utilize a digital distribution platform that will put them on par with other online players, offering their customers real-time quoting, an insurance plan comparison tool, integration with third-party solutions, online paying, and a back-office management tool to manage issuance, documents, reporting, and renewals, all in one secure place, helping them become more efficient and profitable.
More importantly, Aqeed Sales and Brokers are software-as-a-service solutions where insurance brokers can subscribe on a monthly basis, with no upfront commitment or additional development cost.
"Today, we are changing the landscape of insurance distribution in the Middle East by allowing any insurance broker to become a digital player. Tomorrow, our suite of products will turn Aqeed into an insurance-as-a-service platform that will make it easier for insurance companies, MGAs, broker or affinity partners to create, quote, manage, issue, book and sell insurance products to their distribution networks, all under one secure and efficient platform."
Aqeed.com, which raised substantial funding last year, continues to develop new innovative insurance technologies to make insurance simple for customers and other insurance players. In addition to Aqeed Sales and Aqeed Brokers, Aqeed has released more products to power the future of digital insurance in the region, including Aqeed Dealers, which is a Finance & Insurance digital platform that will help car dealers grow their business and improve their insurance offerings, and Aqeed People, an Human Resources and Insurance Benefits platform that help companies improve productivity, reduce costs, and deliver a better health insurance and HR experience for their employees.
InsureTech Aqeed.com Launches New Cloud-based Tools to Power the Future of Digital Insurance