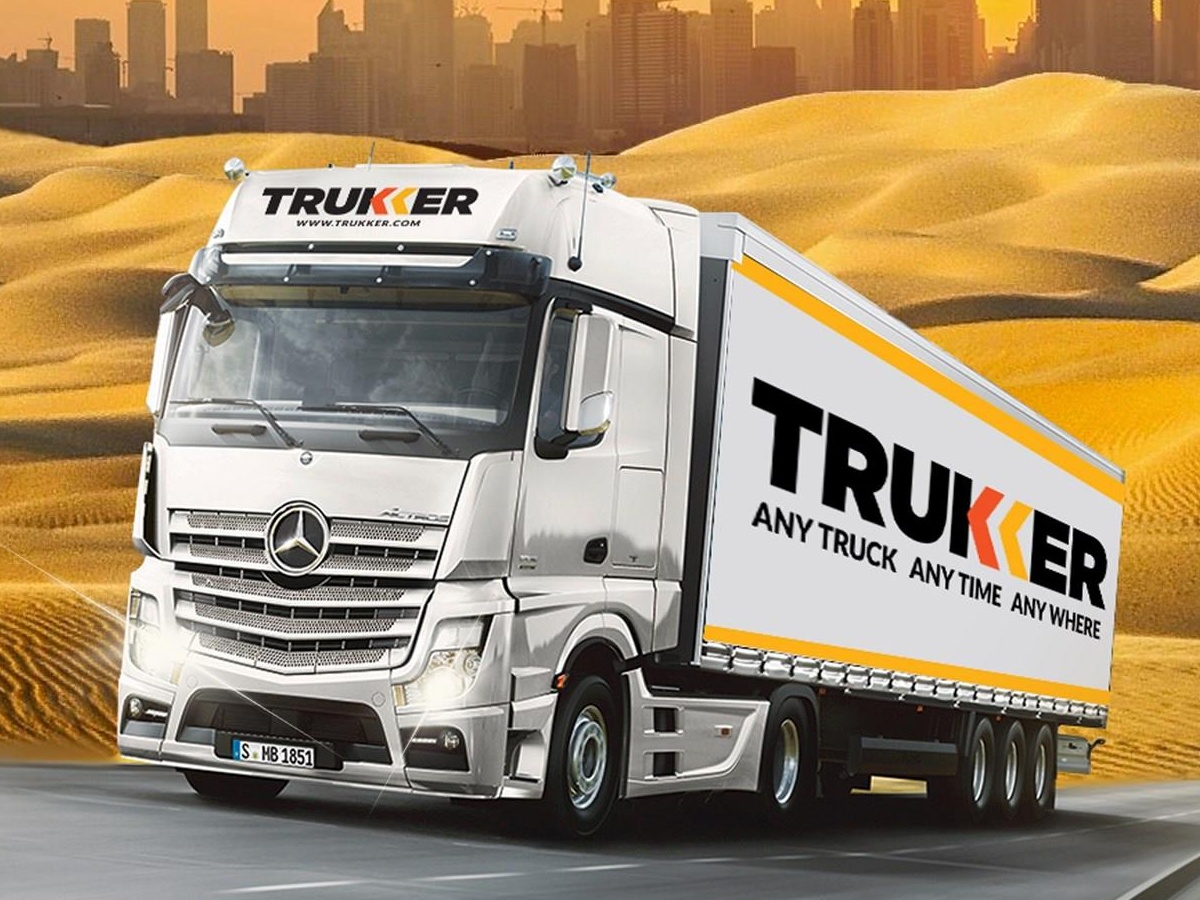 IFC-backed TruKKer launches in Egypt after strong presence across GCC
Source: Press Release
Posted 4 years ago - Dec 10, 2019, 5:37 AM
MENA's largest truck aggregator, TruKKer (www.trukker.com) has launched operations in Egypt. TruKKer started B2B operations in the United Arab Emirates (UAE) in January 2018 and has since expanded to all Gulf Cooperation Council (GCC) countries and Jordan. TruKKer now services more than 250 businesses, operates approximately 18,000 trucks, and carries out an estimated 1,000 daily transactions.
IFC, a member of the World Bank Group, has supported the company's growth. The organization was among the main investors in TruKKer's Series A fund raise of US$ 23M, one of the largest Series A rounds in the MENA region. Other prominent international investors in TruKKer include Saudi Telecom Ventures, Endeavor Catalyst, Riyad Capital, MEVP, Iliad Partners, Oman Technology Fund, Shorooq Partners, RAED ventures, 500 startups and Averoes Ventures of Egypt.
TruKKer is creating the region's first road-freight exchange that connects demand for trucks and its supply in real time with the use of advanced technology and enabling infrastructure. Clients benefit from reliable supply at the best rates while member transporters enjoy higher asset utilization and prompt payments. 
Gaurav Biswas, TruKKer's founder and CEO says: "We are very excited about Egypt and the value our products and services create for cargo owners and the transportation ecosystem in the region. Our ongoing success and experience in the GCC will help us to bring the best practices to the Egyptian road freight market. We thrive on making the interface between the cargo owners and transporters seamless with use of technology and digitization." 
'TruKKer is the largest truck aggregator in the Middle East and we are glad to support its growth in the MENA region', says William Sonneborn, Senior Director of Disruptive Technologies and Funds at IFC. Mr. Sonneborn adds, 'IFC has invested in multiple technology-based truck aggregators globally and we are excited about TruKKer's entryinto Egypt.'
Walid Labadi, IFC Country Manager for Egypt, Libya and Yemen said: "Supporting innovation is a priority for IFC in Egypt and the wider MENA region as it can help spur economic growth and create much-needed jobs for young people. Our investment is also part of our wider strategy that aims to encourage south-south investments, helping companies from GCC break into new markets, creating employment and raising local standards along the way."
TruKKer has been building its team in Egypt in recent months and recently hired its regional director, Sherif Mohsen, who founded another large trucking aggregator before joining TruKKer. "TruKKer is focused on hiring only the best and we are confident that Sherif and his team will continue driving customer acquisition and product offering to the regional market at the usual TruKKer rapid pace."
TruKKer will support local transporters and drivers by investing heavily in the enabling infrastructure that makes regional cargo movements more secure, reliable and digitized. TruKKer is head quartered in Abu Dhabi and operates all over GCC with offices in the UAE, the Kingdom of Saudi Arabia, and Bahrain.
IFC-backed TruKKer launches in Egypt after strong presence across GCC