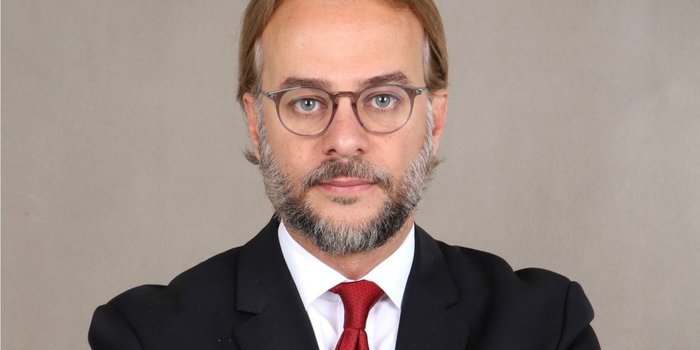 The Human Factor: What Angel Investor Ahmad Shehada Looks For In His Investments
By MAGNiTT
Posted 5 years ago - Mar 15, 2018, 12:28 PM
By Sindhu Hariharan / Entrepreneur ME - Image Credit: Ahmed Shehada
SOURCE: Entrepreneur ME - The Human Factor: What Angel Investor Ahmad Shehada Looks For In His Investments
---
With an inclination towards angel investing dating back to his time at London Business School, Ahmad Shehada's fascination for startups-turned-billion-dollar- companies got heightened thanks to a course he took entitled "Private Equity and Venture Capital." "My motivation to be involved in this space is deeply rooted in the nature and dynamics of startups, whereby every decision can alter the fate of the company, and have immediate impact on how the company succeeds or fails- especially in the early stages," says the angel investor, who is an active supporter of several regional and global startups today, juggling it alongside a hectic (and exciting) career as a consultant for digital businesses.
As an investor, Shehada has gone about building a varied, balanced, and, some might say, enviable portfolio of ventures. Shehada's UAE portfolio includes Elevision Media,an out-of-home digital advertising company, and ReserveOut, a MENAwide booking platform for restaurants in the process of scaling outward. In the UK, he's invested in crowd management analytics software Crowdvision, and infosec startup Pryvate Now. In the US market, his investments include those in Thrive Market, an online organic food market, and in Monolith, a retail in-store video analytics company. Asking Shehada about a common thread that connects these investments offers a peek into his investing psyche and gets him explaining his strategy- one that can well benefit those of you who are keen to make bets in the region's upstarts.
"My approach to seed or angel investing is the 80-20 rule," he says. "80% weight of my decision to invest is squarely placed on the founders, and 20% on the idea of the startup." With regard to the portfolio he's built to date, Shehada says he generally sources his investments relying "on a peer network of like-minded angel investors," who share his passion, and apply the same approach as him for scouting and identifying potential winners. As someone who rarely invests in startups that "have been shopped around," Shehada prefers playing the waiting game on his potential investees, but once having invested, he plays an active role in the startup's growth- be it as a board member, or as a mentor. The investor makes bets in startups that are "technology- centric and commercially driven," with the ticket size of his investments ranging from US$20,000- 50,000 in seed to pre-series A rounds.
Elevision's screens in Dubai. Image credit: Elevision Media.
You can also sense the investor's attachment with and pride in his portfolio ventures, as he lists each of the startups he's invested in. "Elevision Media's founders had a ruthless execution spirit; ReserveOut's constant incremental innovation was extremely appealing," he explains. "Crowdvision deployed smart technologies on an already existing network of CCTV to analyze crowd patterns, predict stampedes, and provide insightful data to retail footfall. Pryvate Now predicted the importance of P2P communication security requirements way before WhatsApp and Telegram came around to the same realization."
Irrespective of the market, angel investors usually have multiple objectives in doing what they do- it could be to make a difference by supporting a social venture or to share their knowledge with their business community or even purely seeking a good return on investment. However, for Shehada, the motivation lies in supporting the growth of upstarts that leverage technology to unlock value and disrupt status quo. "The primary driver behind my decision to invest is the human factor -the founders- complemented by the unique service proposition and the originality of the idea," he says. "The ability to scale is a strong common denominator, that is a prerequisite for any venture that I invest in. Scalability, in my view, is never measured by how many people you can recruit, or how many assets you can acquire, its only measure is how easy it is to deploy your platform across different markets with marginal investments."
The Human Factor: What Angel Investor Ahmad Shehada Looks For In His Investments