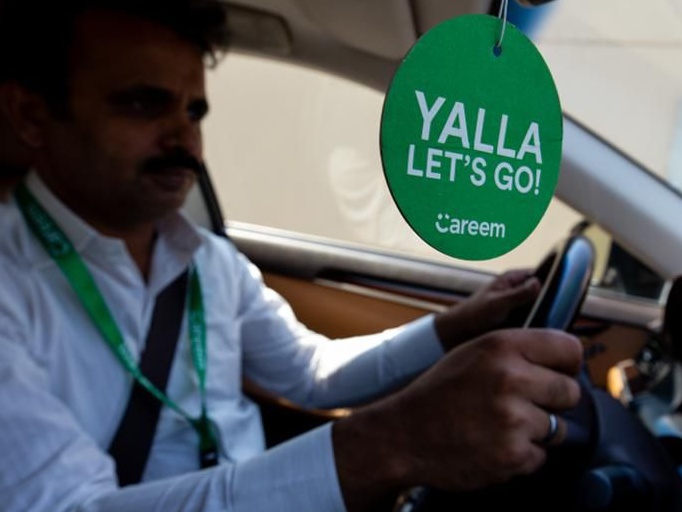 How Careem's $3.1 Billion acquisition by Uber diversifies investor landscape, inspires entrepreneurs and proves a massive tech savvy customer base in MENA
By MAGNiTT
Posted 4 years ago - Apr 18, 2019, 7:46 AM
BY: Chris Rogers and Peter Weed / Forbes Middle East
SOURCE: Forbes Middle East - How Careem's $3.1 Billion acquisition by Uber diversifies investor landscape, inspires entrepreneurs and proves a massive tech savvy customer base in MENA
---
After months of speculation, Uber recently announced its largest acquisition to date, purchasing its Middle East rival Careem for $3.1 billion. While much of the conversation around the deal has centered on its significance for Uber as the company prepares for its highly anticipated IPO, the impact it will have on Careem's home market is equally deserving of attention.
Although Careem may not be a household name in the U.S., it is the torchbearer of the Middle East and North Africa (MENA) region's burgeoning technology ecosystem. As the region's first unicorn and now its first multi-billion-dollar exit and largest acquisition by over a factor of five, Careem's sale to Uber represents a truly watershed moment for the region.
As the first VC firm outside of the MENA region to invest in Careem and a long-time investor in the Middle East and other global markets, we've had a front-row seat to the evolution and maturity of this ecosystem. Careem's sale will undoubtedly be a major boon to the region, and the first of many exits of this magnitude.
Here are a few reasons we believe the Middle East will continue to be a growth engine for successful consumer tech companies.
An expanding, diverse investor landscape
Major exits are powerful catalysts for emerging ecosystems in tech. Amazon's $580 million acquisition of UAE-based Souq in 2017 galvanized the region, and we expect Careem's sale to have an even larger impact in attracting more investor interest and capital into the region. Since we first started investing in the region, we've seen a huge increase in excitement from VCs, with total investment growing seven-fold from 2014 ($128 million) to 2018 ($893 million). Even with that, we think there is still significant room for growth given the MENA's region GDP of over $3 trillion.
Entrepreneurs in the Arab world also benefit from having some of the world's largest sovereign wealth funds in their backyards. As governments across the region have prioritized economic diversification, technology has become a core area of focus. Just last month, Abu Dhabi launched Hub 71with the support of Mubadala Ventures, creating a $272 million fund for startup investments as well as a fund of funds initiative. Other active funds in the region include Saudi Arabia's $2 trillion Public Investment Fund (PIF), the Saudi Venture Capital Corp fund of funds and Bahraini's $100 million Al Waha Fund of Funds. These funds are not just heavily investing in technology companies outside the region, but also in homegrown startups.
An inspired community of entrepreneurs
As they built and scaled Careem, two of the company's co-founders, CEO Mudassir Sheikha and CXO Magnus Olsson, shared how they wanted to "build a large, long-lasting company whose overarching goal was to inspire the region's nascent startups to believe unicorns were possible in this part of the world—and hopefully encourage other entrepreneurs to build more such companies of their own."
Careem's exit is sure to accomplish this and motivate top talent in the region to more aggressively pursue entrepreneurial endeavors. Already we see Careem alumni building the next generation of exciting regional startups, like Mostafa Kandil's Swvl, a mass transit innovator and one of Forbes' startups to watch in the Arab World. We expect this will only accelerate, mirroring patterns we've seen in the U.S. in exits like PayPal, Google, Facebook and others—with Careem's executives funding and advising the next wave of entrepreneurs.
In fact, Mudassir and Magnus have become well recognized regional angel investors and active supporters of the ecosystem directly and through organizations like Endeavor in the UAE and The Nest I/O in Pakistan. Mudassir has been quoted as saying it is a "lift-off moment for the region,"one that could put the Middle East's startups on international investors' radar.
What problems will these entrepreneurs seek to solve? Expect established consumer business models adapted to local MENA markets to gain traction, especially marketplaces. One such example is Property Finder, which adapted some of the best practices from top classified sites in developed markets to become the leading real estate digital platform in the Region.
As Careem proved in its battle with Uber, local players enjoy built-in advantages over their global counterparts that allow them to become a bona fide competitor or even the leader in their respective markets. For this reason, these companies will continue to be a compelling opportunity for investors.
How Careem's $3.1 Billion acquisition by Uber diversifies investor landscape, inspires entrepreneurs and proves a massive tech savvy customer base in MENA