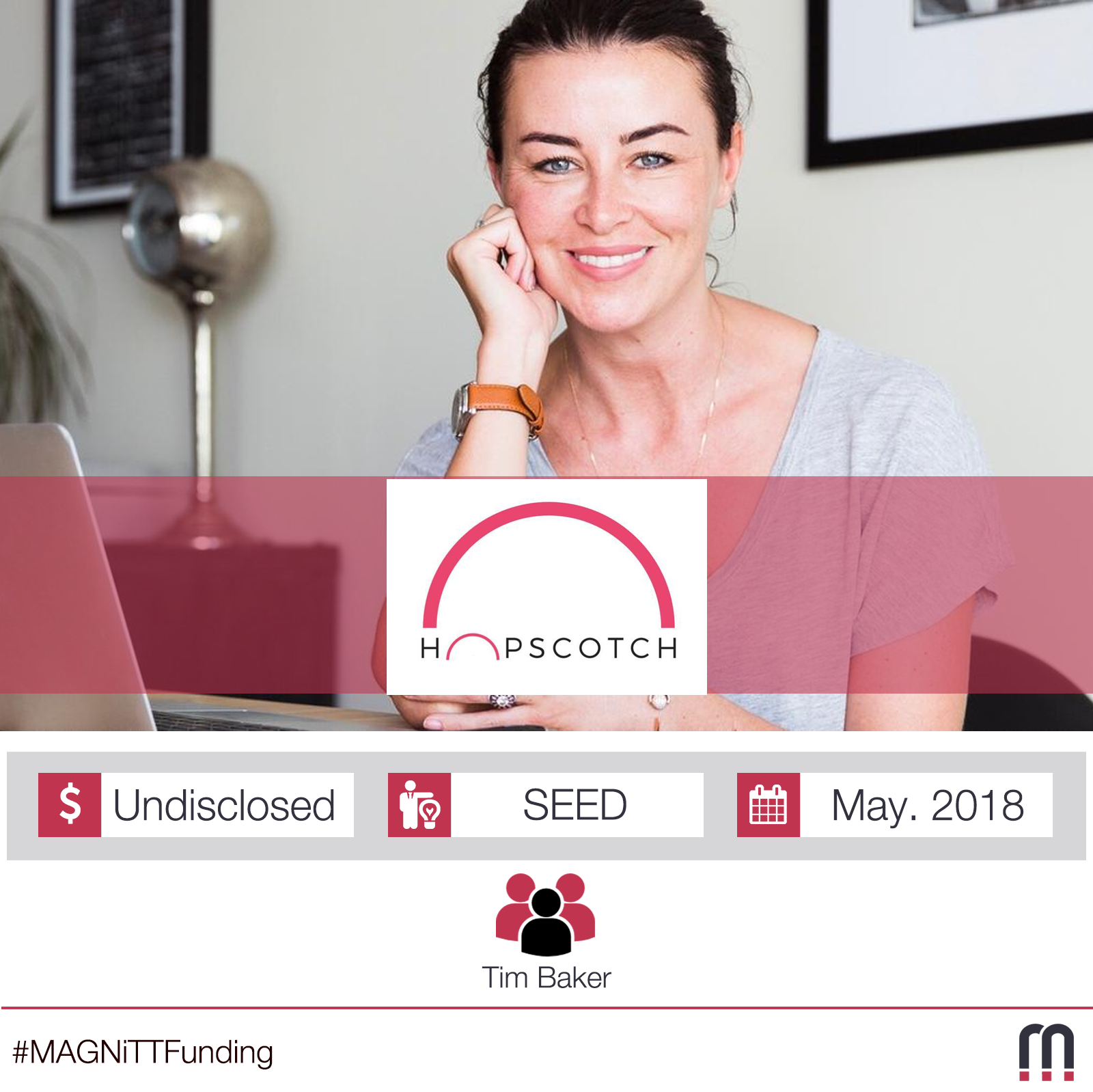 Women's recruitment startup Hopscotch rebrands after securing seed investment
By MAGNiTT
Posted 5 years ago - May 13, 2018, 6:29 AM
By Alice Haine 
SOURCE: The National - Women's recruitment firm Hopscotch rebrands after securing seed investment 
---
Hopscotch, a Dubai recruitment company for women, has secured seed stage investment from a digital entrepreneur to expand its services globally.
The homegrown start-up, which launched two years ago, has rebranded as a tech platform, Hopscotch.work, after raising funds from investor Tim Baker, the cofounder of hug digital, a leading Middle East digital agency. Hopscotch.work did not disclose the funding amount.
Helen McGuire, cofounder and managing director of Hopscotch.work, said the new platform allows its talent pool of 50,000 women to apply for jobs directly, build their own profile and network via live video sessions.
"Our original platform was launched as a testing ground for the idea of connecting women to businesses offering flexible work by building a unique talent pool of professionals. Two years ago there was no other company operating in this space and flexible work, particularly for women, wasn't openly available," said Ms McGuire.
As the company developed, it added more services, such as career clinics, returnships, open mornings and training sessions, however these were supplied offline, something the new platform will rectify.
"Hopscotch.work is in its first phase and has the objective being of bringing all our services online," Ms McGuire said.
As the first player in the women's recruitment space, Hopscotch launched in April 2016 as a subsidiary of the global recruiter and consultancy MCG& Group, which provided the initial funding. At the time, it helped to fill a much-needed gap in the market, connecting women wanting to reenter the workforce after having children with employers willing to offer flexible job options.
Since then, Ms McGuire says the company has placed "thousands" of women in suitable jobs as the demand for flexibility grows.
Women's recruitment startup Hopscotch rebrands after securing seed investment