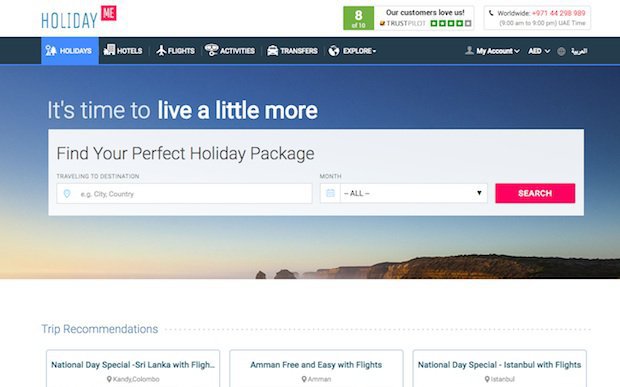 HolidayMe gets $7M funding
By MAGNiTT
Posted 6 years ago - Nov 2, 2016, 9:09 AM
Investors include Silicon Valley based VC firm Accel Partners and Saudi-based F&C Overseas Investment
Dubai-based online travel agency HolidayME.com has raised $7m in series A funding from a consortium of investors, it announced on Tuesday.
Investors include Accel Partners and Saudi-based F&C Overseas Investment, a statement said. Its existing investor Al Sanie Group also participated in the round.
Established in 2014, the startup earlier secured a funding of $4m from Al Sanie Group.
Geet Bhalla, co-founder and CEO of HolidayMe said: "We are currently at a very important stage in terms of growth and expansion.
"The funding will be used to further scale up our technology, accelerate customer growth, make key strategic hires and expand regionally."
Silicon Valley based venture capital firm Accel Partners focuses on startups in ecommerce, software, cloud, infrastructure and consumer services.
Some of Accel's early stage investments include companies such as Dropbox, Flipkart, Spotify, Kayak and HotelTonight.
Investment in HolidayMe is Accel's first in the Middle East.
Prashanth Prakash, partner at Accel said: "The holiday market has continuously evolved towards increased localisation and personalisation. And the Middle Eastern customer is demanding it more than ever."
HolidayMe enables users to design and book holiday packages, hotels, flights and sightseeing activities for destinations all over the world.
Customers can choose from curated itineraries created by experts and further personalise it to their preference.
Faisal Al Nassar from F&C Investments added: "The region has one of the highest per capita spend in holidays, and is need of a new age platform to meet their requirements."
Source : Gulf Business
HolidayMe gets $7M funding