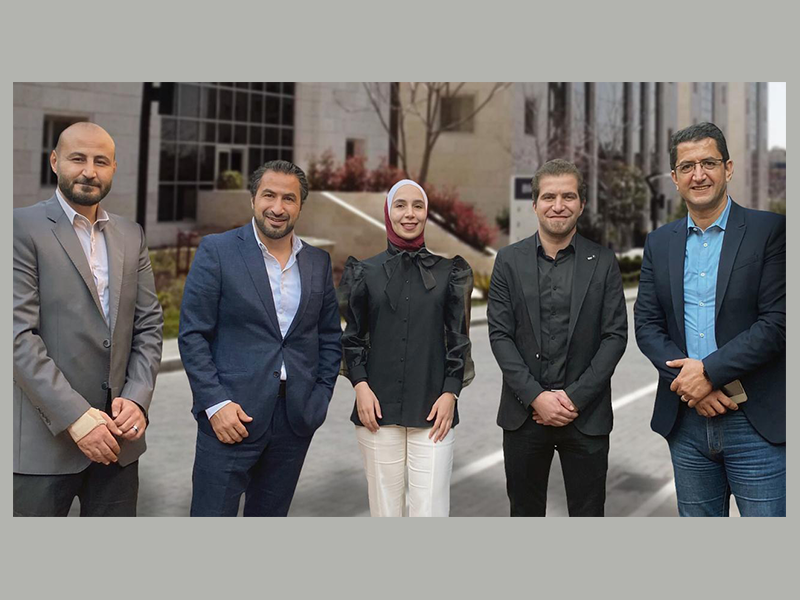 Healthcare marketplace Aumet acquires Uniorders to bridge a gap in the industry
Source: Press Release
Posted 3 years ago - Oct 20, 2020, 11:56 AM
Aumet, the leading B2B platform that connects healthcare manufacturers, distributors, and providers, has successfully accomplished a strategic acquisition of a B2B healthcare marketplace in Amman, Jordan - Uniorders.
---
Discover more than 30 Jordan-based Healthcare startups on MAGNiTT
---
Aumet bridges the gaps in the healthcare industry between manufacturers, distributors, & health care providers, and has two integral product offerings:
1. B2B marketing platform (which helps healthcare manufacturers and distributors to get market know-how and to promote their offering to a global audience)
2. B2B Marketplace (this connects healthcare distributors and providers within a global marketplace and helps them find and acquire the best healthcare supplies for their needs)
Aumet strongly believes that technology can radically improve decision making and performance in the healthcare industry. 
Uniorders is an order management platform and connections channel between pharmacies and warehouses, which facilitates the ordering process and makes it easier for pharmacists to order medicine as well as access their information. They offer access to drug warehouses order systems 24/7, access to pharmacies in the entire Jordanian market, real-time stock availability, and product awareness.
Uniorder's business synchronised with Aumet's mission and vision by connecting distributors with healthcare providers in Jordan. The acquisition came to light after a boom and growth in the number of pharmacies actively using the Uniorders platform (2,800), the huge growth that the company witnessed due to COVID-19, and the increase in the number of monthly transactions reaching 50,000.
The acquisition will allow Aumet to offer services to remote pharmacies within Jordan, increase the distributors base to cover all sizes, increase the product portfolio, and cover other healthcare providers such as dental, laboratory, hospitals, clinics, and physiotherapy centers. Aumet also plans to extend to the UAE by connecting drug warehouses with pharmacies in the country.
Yahya Aqel, Co-Founder and CEO of Aumet commented, "The Win-Win strategy is one of Aumet's firm beliefs. With Uniorders, there were two ways in which we could have viewed them - compete or complete. We believe this acquisition will help us to accomplish our mission of bridging the gaps in the healthcare industry faster and more efficiently, and bring more success stories to the region."
Shahed Jaber, Founder and CEO of Uniorders added, "Joining Aumet will allow for further successes and for healthcare providers and distributors to access more resources, not only in Jordan but globally. Uniorders are overjoyed to view that our efforts have paid off."
---
2020 YTD has seen $803M invested in MENA-based startups, matching total funding of full-year 2019. Discover more trends and insights in our Q3 2020 MENA Venture Investment Report.
Healthcare marketplace Aumet acquires Uniorders to bridge a gap in the industry