Foodics: One Platform at a Time
By Omar Knio- Head of Brand FOODICS
Posted 2 years ago - Sep 14, 2021, 1:53 PM
Interested in more data on startup investments? Access our data on 6,250+ startup funding rounds
---
The Food & Beverage(F&B) ecosystem across MENA, Turkey, and Pakistan has observed an unprecedented growth and influx of VC funding in 2021. Driven by major investment rounds, funding in the F&B sector has observed a 300% YoY growth as most recently recorded in our August 2021 Venture Investment Dashboard. 
MENA, being the hub of the most investments closed by F&B startups, emerged with critical market trends this year. Looking at the 2021 top funding rounds in F&B across EVMs, we notice a key common denominator: Building an ingenious Tech Stack. Of these top startups, Foodics has been pioneering the Tech-enabled, multi-integrated platform supporting small and medium-sized restaurants. Omar Knio, Head of Brand at Foodics shares with us the impact of Tech integration SMB's, and pinpoints the key drivers in the backend as Foodics hits its 7-year mark in the industry. 
---
---
Although I am an organic user of traditional notepads, obviously, every aspect of our lives is digitized and there is no more going back to pen and paper task to-do lists, and running a Food business is surely not an easy task.
Take the restaurant operation for example: How many orders does the cashier punch into the POS, get paid for, and send to the kitchen per day? How many are funneled from one single food aggregator?
That one task in the front of the house, if not managed perfectly, can cause the restaurant owner big damage to food waste, create dissatisfied customers, and trigger negative sentiment over social media; and that's only the direct impact. So how about managing inventory? doing the sophisticated accounting work? adding one more branch? Technology, if utilized properly, can help business owners run their operations with less risk and more growth potential.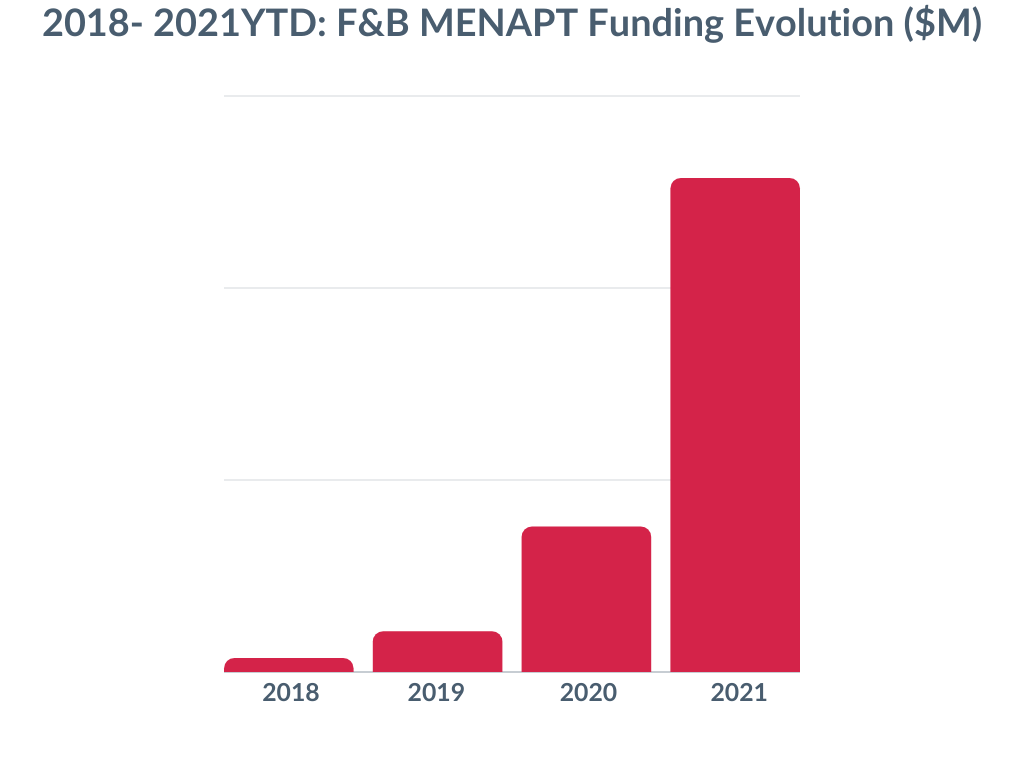 Having technology in the SMB restaurant workspace is something, and having an integratable solution is something else. The F&B industry is a risky business and profit margins for small businesses are shrinking, hence owners need to focus on what matters: Growing their revenues and securing their customer experience.
Here's an example of the average non-integrated solution and how it operates in only one of the many touchpoints:
Online orders in a regular case make up to 40% - 50% of the restaurant's orders (sometimes 70%), the majority coming from food delivery aggregators. The restaurant receives orders from an average of 5 aggregators, which keeps the waiter/cashier operator under the stress of
making sure all apps are online all the time, not missing any orders (missing orders can drop the brand's rate on aggregator apps and affects their appearance in most of the cases), Re-punching the orders on the POS, and sending them to the kitchen (doubling the work). This process is associated with the following risks:
1. Manual entry mistakes 
2. Dissatisfied customers due to receiving the wrong order
3. Causing the restaurant additional budget to compensate the angry customer 
4. Dropping the restaurant's digital & social ranking/reach
An integrated solution will solve all the above issues, where the orders go directly to one device, the cashier app in Foodics' case, which only the cashier accepts and governs. Orders go directly to the kitchen. Time saved, risk averted, service elevated, and reputation protected. 
Our investment in a full-fledged Product Knowledge & Training department, as well as highly accessible customer support channels, have been integral to our CRM and overall growth. Our offering is designed on high-level industry standards, which gives restaurant owners the flexibility to build their own business models and operation strategies. That is only possible by fully knowing the capabilities of the software at hand and how to utilize it fully for the benefit of their business. 
Take our "Menu Engineering" feature in the Foodics console. This feature segments menu items into 4 categories, from top-performing in terms of sales and profitability to the least. It gives you an indication of what you need to do next when it comes to: Removing an item, promoting an item, or maybe building a different procurement strategy for certain raw material. It also tells you if a menu item is performing well in a certain branch, which indicates the customers' behavior towards a taste or a price. Knowing the product's ins and outs of the platform is important, yet what is more important for the sustainability of the restaurant is the consistency in utilizing the tools.
Tech literacy and utilization are two big topics. Not utilizing your restaurant management solution consistently (establishing a routine) is like buying an expensive high graphics computer for your 8-year old boy- considering he's not a whizzkid. However, you don't need to be a Tech genius to enjoy a fully integrated platform, you just need to have a solid relationship with your platform aggregator.  
The making of this thought piece was made possible through Foodics' valuable contribution with the support of data sets from MAGNiTT's H1 2021 EVM Food & Beverage Venture Investment Report and August 2021 Venture Investment Dasboard.
---
Want to know what's cooking in this startup scene? Browse 800+ F&B Startups in Emerging Venture Markets 
Foodics: One Platform at a Time