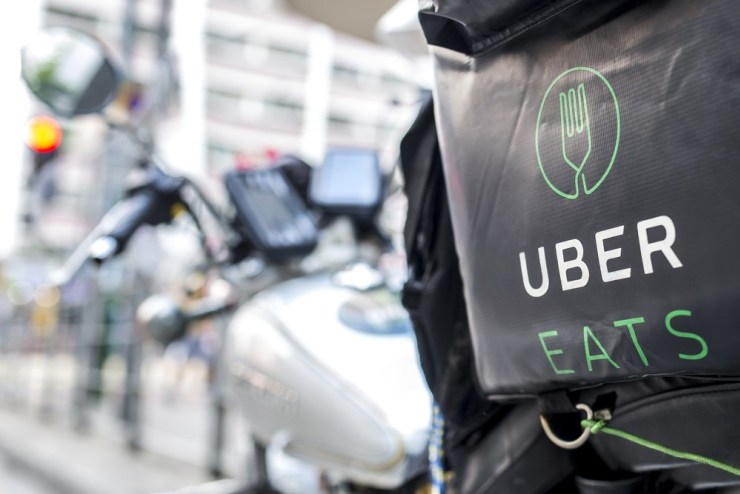 Food culture in Saudi gets bigger and better with Uber Eats expanding their operations into the Kingdom's third largest city
By MAGNiTT
Posted 4 years ago - Apr 15, 2019, 7:43 AM
By: Startup MGZN
SOURCE: Startup MGZN - Food culture in Saudi gets bigger and better with Uber Eats expanding their operations into the Kingdom's third largest city
---
The dynamic food scene in Dammam has just gotten better with the launch of Uber Eats, the globally popular food delivery service. Launching in the third city in the Kingdom after a successful launch in Riyadh and Jeddah, this is the next step in Uber Eats expansion across the region. Food lovers across Dammam can now order their favourite meals at the push of a button by either downloading the Uber Eats app or visiting ubereats.com.
Damien Drap, General Manager of Uber Eats in the GCC said: "Food culture in Saudi is changing by the day. People want to be able to choose from a wide variety of cuisines,and have their favorite meals delivered quickly and conveniently to their door. Today, people are using technology and mobile applications to move around their cities, shop, and even navigate, so Uber Eats is a natural fit with the very technology-savvy Saudi population."
"Saudi is an important market for Uber Eats, and we are delighted to be launching our third city in a year. Uber Eats is powered by the same technology that has globally revolutionized transportation and is now changing the way people eat across the world. This launch adds Dammam to the list of more than 350 cities  where Uber Eats is available, to meet people's needs and deliver their favorite meals through a reliable and convenient experience on the app."
At the push of a button, Uber Eats offers foodies a huge variety of dishes spanning cuisines from across the world. Launching in Dammam with more than 120 of the best-loved restaurants in the city (and more added everyday) including Bombay Ryani, The Cuts Urban Kitchen and McDonald's, customers can now order their favorite meals straight to their door, in approximately 30 minutes or less, seven days a week, from 10:00 am – 12:00 am. 
To ensure quality of service and freshness of the food delivered, Uber Eats will initially be available in select neighborhoods within Dammam including Al Faisaliyah, Ibn Khaldun, Al Badiyah, Ash Shuaybah, Al Adamah, Al Mubarakiyah to be followed by a wider rollout across the city.
Food culture in Saudi gets bigger and better with Uber Eats expanding their operations into the Kingdom's third largest city