KSA's Floward acquires Kuwait's Mubkhar
Source: Press Release
Posted 1 year ago - Nov 14, 2022, 1:48 PM
Floward, the online flowers and gifts destination in MENA and UK has acquired Mubkhar, a fragrance company in the GCC. 
---
Request specific data sets, export tailored directories, and explore the full potential of our Platform. Reach out to our Sales Team
---
E-commerce platform Floward has announced its acquisition of Kuwait-based Mubkhar. Since its establishment in 2015, Mubkhar has expanded its footprint to Saudi Arabia, Bahrain, and Qatar from its home base. The management will continue running Mubkhar on a day-to-day basis. The acquisition fits Floward's strategy in maintaining and strengthening the vision of being the dominant online quick commerce gifting platform in the MENA region, and in the UK.
The MENA region has recorded over 50 Exits in the first nine months of the year, an all-time high number, as recorded in our MENA Q3 2022 Venture Investment Report. The UAE and Egypt have seen the most number of Exits as global economic conditions led to an increase in M&A activity and opportunities for consolidation. The Enterprise Software solution in MENA has taken the credit for a number of notable exits seen this year with the likes of cloud platform paynas getting acquired by valU, and KSA's KABi acquiring UAE's online recruitment platform Bloovo. We continue to track the exit activity in the MENA region with our real-time Advanced Analytics tool.
Access our Advanced Analytics feature offering real-time data at your fingertips.
---
---
---
Access our suite of Q3 2022 Reports covering MENA, Africa, Pakistan & Turkey. Browse our latest and pick your data focus
---
Floward initially partnered with Mubkhar to sell their luxurious fragrances on its platform years ago and the brand has since become a top seller across the GCC, making this acquisition the natural next step of the two companies' relationship. Floward will be investing in expanding Mubkhar's product breadth and points of sales and furthering its growth while preserving the uniqueness and exclusivity of its offering. Commenting on the acquisition, Floward Chairman & CEO, Mr. Abdulaziz B. Al Loughani said: "We are thrilled to join forces with Mubkhar, a brand that without a doubt has left its mark in the fragrances and gifts market. This acquisition is proof that we're forging ahead in the right direction with expanding our gifting categories and having an exceptional team led by Khalid AlMannaa on board is a pivotal step forward in our expansion strategy. With our companies aligned on the same vision to offer our clients the best gifts through great customer services, we are certain that we will be further cementing our leading market position."
Floward says it believes in the enthusiastic and energetic entrepreneurs that took Mubkhar from nothing to where it is right now in a very short amount of time. Mubkhar's Founder and CEO Mr. Khalid Nawaf AlMannaa said: "We are proud of what Mubkhar achieved since we launched and being acknowledged and acquired by a brand as big and as successful as Floward is a true testament to the success we're witnessed over the years. We are happy about taking our relationship with Floward to the next level and excited for Mubkhar's future as we continue to bring our customers the best fragrances and the great customer experience they're used to."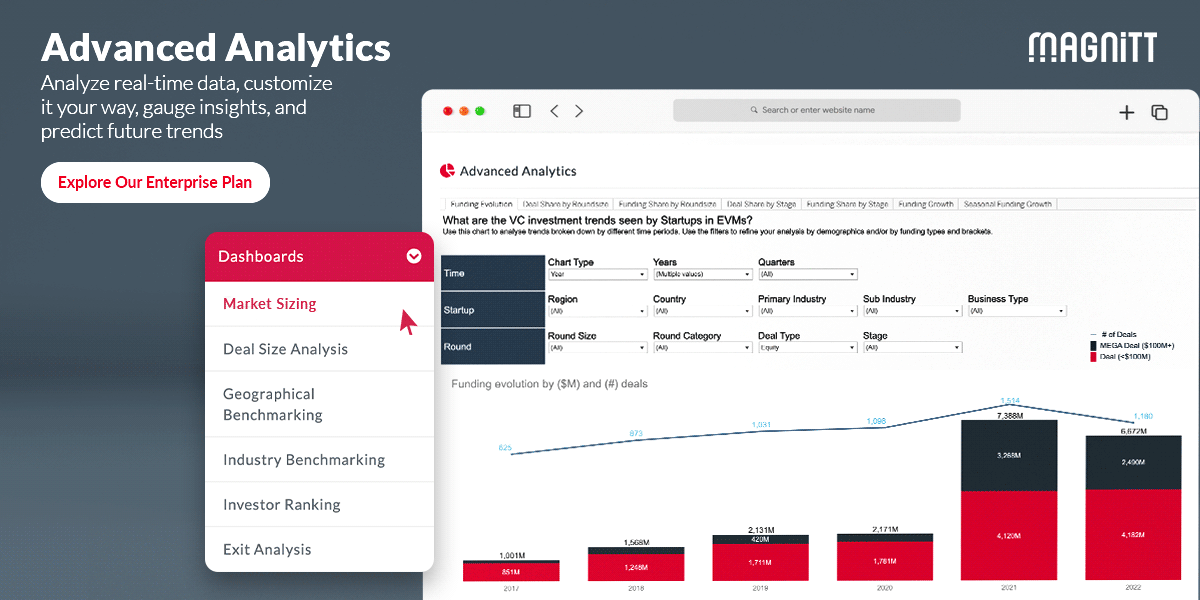 ---
Get a diagnosis of the landscape with real-time data on startups in MENA
KSA's Floward acquires Kuwait's Mubkhar