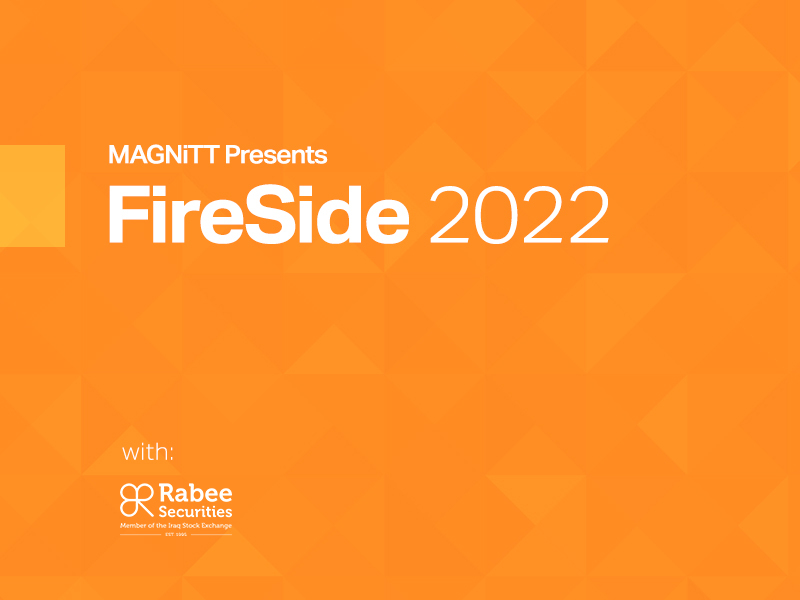 FireSide 2022: MAGNiTT Invites Rabee Securities (Iraq)
By MAGNiTT invites: Shwan Taha/ Chairman Rabee Securities
Posted 1 year ago - Mar 9, 2022, 1:21 PM
Up close and personal with MEAPT's most prominent players in the ecosystem. Today we invite Shwan Ibrahim Taha Chairman of Rabee Securities to give us his exclusive VC perspective of Iraq:
---
Request specific data sets, export tailored directories, and explore the full potential of our Platform. Reach out to our Sales Team
---
3 questions, 1 player, and endless insight. Welcome to the "FireSide 2022" content series where we reflect on trends, industries, investments, and venture capital in the Middle East, Africa, Pakistan, and Turkey. For today's FireSide chat, we invite Shwan Ibrahim Taha Chairman of Rabee Securities to give us the lay of the landscape in today's exclusive Iraqi VC perspective:
Scanning the Iraq VC space how would you describe its evolution over the past 3 years? 
 A lot has happened in the past few years. I remember in 2018-2019, I estimated that one could "buy" the whole startup sector in Iraq for less than $2M.  That was every e-commerce, delivery, and few others. That is no longer the case.
Our investments and the sector have entered a new phase. Technically it is as advanced as elsewhere in the region, but in Iraq, it faces conditions that are purely Iraqi.  So although technically any e-commerce app in Iraq might resemble one elsewhere in the region, with the same tech, however, in Iraq it has to be customized to Iraqi preferences and regulations- regulations stand antiquated.  We are used to them, as we have been in the market for 25 years, (and we pass that knowledge to our companies,) it is very difficult for outsiders to understand them.  Of course, we are hoping that our laws and regulations become more mainstream and that our government understands the importance of the private sector and entrepreneurship, but until then we deal with what we have.

You've mentioned that in Iraq a key factor in your investment decision/valuation is the founder/entrepreneur. Could you expand on that, and in turn reflect on the services and support currently needed to take the ecosystem to the next level? 
Not only with startups but with any other investment in Iraq. You first look at the owner/founder/manager, then you look at them again, and then you take another look at them.
Today, we have many ideas of what to do in Iraq and what businesses are needed, we generate more ideas every day. If you walk in Iraq and speak to a few people you will get many ideas for business ventures, but if you don't have good people it will never get anywhere.  This is more so in Iraq than elsewhere. In many other countries you can outsource many of your needed services, in Iraq you have to do it all yourself. It really requires a very special leader to take an idea and turn it into a business in Iraq.  When I see this leader, I don't care what widget he/she is selling, (as everything is needed), but I am sure to hold on to them. 
Surely, you will always have more businesses if it was easier to start them in Iraq. First and foremost, we need the bureaucracy to disappear.  We are burdened with one of the worst bureaucracies in the region.  It takes us almost 10 months to establish a joint-stock company in Iraq! Imagine that. I think it was 15 minutes in Finland, and I know I have started a few companies in Delaware in less than 30 minutes.  Just think about that.  Then we need a better banking sector that understands businesses and how to finance them. Today if you take a survey in Iraq why the private sector is not growing the way it should, many entrepreneurs would tell you because they don't have access to capital. I can tell you, capital would not even be in the top 5 reasons for that, Iraqis collectively are very wealthy but government attitude towards the private sector has been our Achilles heel. 
---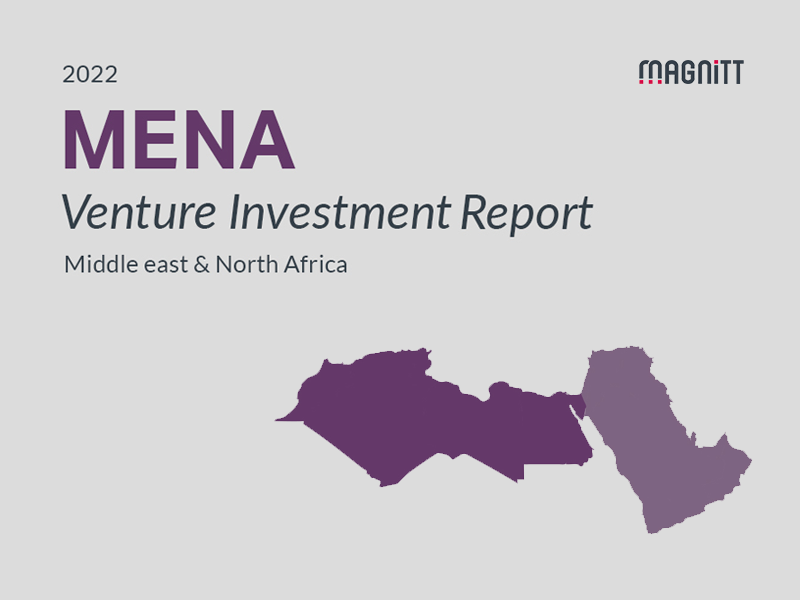 While we explore the emerging VC dynamics in our MENA 2022 Venture Investment Report, watching out for Venture activity in ripe markets like Iraq is a critical and exciting endeavor. While the region is challenged by the many political and socio-economic hurdles, Venture Space in Iraq observed a new record-high in funding over 2021, recording a 170% YoY growth in VC funding, the Iraqi venture space was able to cross the $5M mark over 5 deals in 2021.
---
We've seen E-commerce and Delivery ventures thriving in Iraq. How do you see these sectors evolving and do you expect any new sectors/venture categories emerging in Iraq? 
Like elsewhere, the first companies to head to the races are e-commerce and delivery.  We tried to pick the best of breed in both sectors and back them, financially, but more importantly with our experience and connections. Both of our startups here namely Miswag in e-commerce and Al-Saree3 in food delivery have seen tremendous growth in the past couple of years.  We are preparing them now for further funding.  We are comfortable they will become leading companies in their sectors in Iraq. These companies were too small to attract much interest from regional and international players, but not anymore.  Remember, Iraq has 40mn people, 50% 20 years and below, they need everything! so the potential is there, now investors and others are seeking the best ways to tap into the market and our companies are ready for that. We also have small investments in clean energy, and a car auction platform, both of these companies are also led by great entrepreneurs and operate in expansive sectors. You can see all these companies and speak to the entrepreneurs at the Iraq Pavilion in Expo Dubai 2020 from March 7-9. 
On the other hand, we are also taking our in-house businesses to a new level.  We just launched our trading app. This would allow our customers to trade shares online.  Not a novel idea elsewhere, but this is Iraq.  We are also working on other Fintech apps that we think will expand commerce in Iraq.
---
Your portal to new endeavors. Access real-time data on the Iraqi Startup Space
FireSide 2022: MAGNiTT Invites Rabee Securities (Iraq)