FireSide 2022: MAGNiTT Invites Jahez
By MAGNiTT invites: Ghassab Al Mandeel Co-founder/CEO Jahez
Posted 1 year ago - Mar 3, 2022, 1:13 PM
Up close and personal with MEAPT's most prominent players in the ecosystem. Today we invite Ghassab Al Mandeel, Co-founder & CEO of Saudi's pioneering food delivery platform Jahez
---
Request specific data sets, export tailored directories, and explore the full potential of our Platform. Reach out to our Sales Team
---
3 questions, 1 player, and endless insight. Welcome to the "FireSide 2022" content series where we reflect on trends, industries, investments, and venture capital in the Middle East, Africa, Pakistan, and Turkey. For today's FireSide chat, we invite  Ghassab Al Mandeel, Co-founder & CEO of Jahez, Saudi's first publicly listed Tech startup and the people's favorite online food hub: 
Jahez remains a pioneer in the food delivery space and the first Saudi Tech startup to list on a public exchange. What would you say were the drivers behind this great milestone and what is the impact of this IPO on your journey?
The lPO was indeed a great milestone for us, and it is only just the beginning. There were a variety of factors that went into the successful listing – both in terms of the environment we operate in and the point of time in our journey as an organization. Since we commenced operations in 2016, we made sure to apply industry innovation to all aspects of our business model, for example, our move into cloud kitchens. Cloud kitchens, platforms providing food businesses with commercial kitchen spaces with no dine-in, represent a hallmark of modern dining. Jahez leveraged this increase in demand for cloud kitchens by acquiring a 60% stake in Co Kitchens in 2020. This entrepreneurial spirit has underpinned all our endeavors and helped us stay ahead of the curve, eventually contributing to the success of our IPO.
It is also worth noting that we are among the first to benefit from Vision 2030's National Transformation Program. With the government acting as an enabler for start-ups, regulatory changes that facilitate growth, and close collaboration with government entities such as the Capital Market Authority, Ministry of Commerce, and the Communications and Information Technology Commission (CITC), we were able to reach this milestone. 
The impact of the IPO is enormous. It allows us to tap into new growth opportunities presented by rapid change in consumer behavior. This allows us to invest in our proprietary technology and new verticals, including cloud kitchens, quick commerce, and last-mile delivery. As a result, we take a step towards our vision of becoming the most loved technology platform with the largest presence in the Middle East.
 
Reflecting on the F&B industry in KSA, what in your opinion are the greatest strengths and opportunities of the Saudi F&B market, and what is one critical challenge that Jahez had to overcome over the years?
The Saudi F&B market, the largest in the Middle East, is ripe for further growth and presents countless opportunities. Digital penetration is increasing in the Kingdom, and the fact that there is a tech-savvy population, especially when it comes to the youth, means that the industry can advance rapidly by leveraging technological advancements in all aspects, especially when it comes to food delivery, cloud kitchens, etc. 
Over the years, we have noticed that while the youth were keen to adopt technology, the older generations were less quick to turn to online applications. I would say this was a challenge shared by online food delivery and e-commerce platforms. However, the pandemic created a shift where all demographics needed to use these technologies. Once they started using these platforms, they enjoyed the convenience, so creating an intuitive and easy-to-use platform was key in order to make sure all end-users could benefit during the pandemic and far beyond.
 
---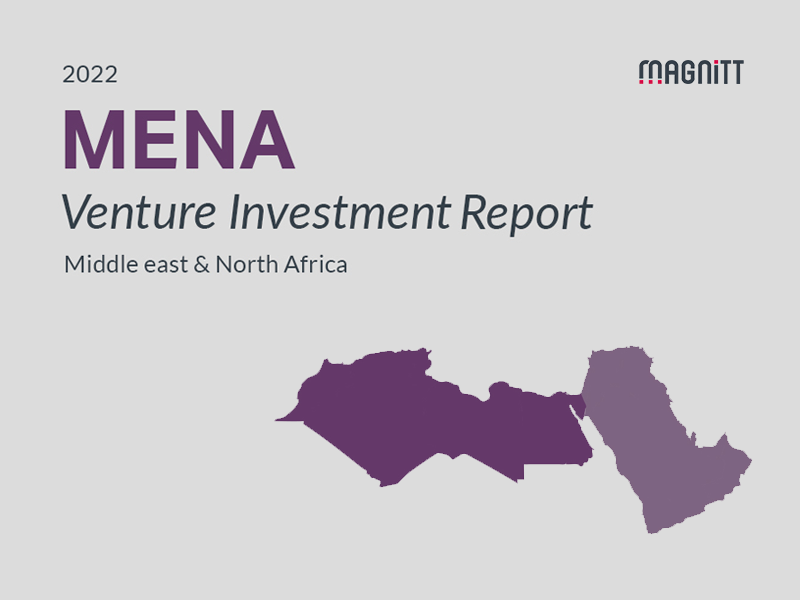 Following a 200% YoY growth in VC funding in 2021, MENA's F&B sector ranked as the most-funded sector driven by Kitopi's $415 Mega Deal. As recorded in our MENA 2021 Venture Investment Report, later-stage deals and larger ticket rounds in the F&B space drove the 200%YoY funding growth over a slight 12% YoY increase in number of deals with cloud kitchen technologies like Kitopi, Kitch, iKcon, and GrubTech taking investor mandates by storm in 2021. With the F&B space surpassing FinTech by south of $150M in funding, will the industry keep its reigning position over 2022? The nuances in the data. 
---
What could be Jahez's prediction for the Saudi F&B market (or the Saudi Tech market in general) in 2022 in light of the remarkable growth of the Food Delivery industry over the recent years? 
The trends we've witnessed from the height of the pandemic till now still hold true. For instance, during the pandemic we saw the accelerated adoption of technology, because of course food delivery through apps was the best option when restrictions were in place. During this time, we saw a crucial shift occur - online delivery was no longer a 'luxury'; it became a necessity.
Since then, the demand for online food delivery has only increased, and we foresee this continuing in an increasingly digital world where convenience is key. In that sense, providing a customized and incredibly intuitive, user-friendly experience will be key for the Saudi F&B market, and this applies to the Saudi tech market in general as well. This is certainly something we factor in at Jahez, in every aspect of our technology. For example, users can even play a game on the application while they wait for their delivery – these sort of considerations, when combined, all lead to an enhanced user experience. 
The Saudi food delivery market has an expected CAGR of 33% in total addressable market from 2020 to 2023 according to market research from Arthur D. Little. Online food delivery will continue its growth momentum to account for 14.4% of the total foodservice market in the Kingdom. When you factor in the rise in disposable income, increasing employment rates, and increasing urbanization, it becomes clear that the industry will continue to experience strong growth in the years to come.
---
Your portal to BiteSized VC insight. Access real-time data on F&B startups across Emerging Venture Markets
FireSide 2022: MAGNiTT Invites Jahez