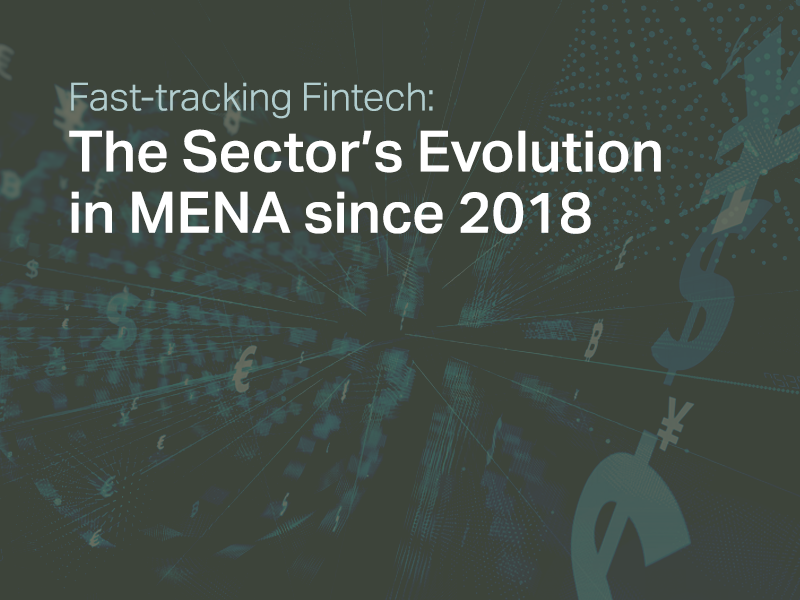 Fast-tracking Fintech: The Sector's Evolution in MENA since 2018
By Hafsa Matto, Research Analyst, MAGNiTT
Posted 2 years ago - Nov 17, 2021, 2:20 PM
Interested in more data on startup investments? Access our data on 7,490+ startup funding rounds
---
Rewind to 2018. The Fintech sector in MENA is in its infancy. VC funding deployed into the sector accounts for only 6% of total venture capital invested in MENA-based startups. Yet, even then, the startup bubble is bustling with 50 ventures having managed to raise funding rounds.
This, coupled with the sector's rising global popularity, was indication enough to what was to come the very next year: a 111% increase in funding and a doubling of share in total VC funding in MENA. However, the true progress of Fintech isn't revealed in this statistic alone. It is the consistent progress that suggests digitalization in this sector is only getting started.
In 2021 so far, Fintech startups across the MENA region have amassed $369M in funding. This marks a 559% surge in capital invested in Fintech startups since 2018, as well as the third consecutive year of funding growth for the sector.
Moreover, contrary to the drop in total VC transaction in MENA since 2019, deals registered by Fintech startups maintained a year-over-year uptick since 2018.
In order to contextualize Fintech's growth within MENA's venture capital ecosystem, we took a look at its share of total VC funding in the region from 2018 to 2021 YTD. As the chart below demonstrates, Fintech ventures have been accounting for a growing percentage of VC investments in MENA, albeit at a relatively slower rate. The UAE has seen the most rapid development in this space so far, as the country's Fintech startups raised almost half of the all industry funding and closed 32% of all MENA Fintech deals by Q3 YTD 2021. KSA and Egypt, moving neck-to-neck, together account for over 40% of activity on both fronts.


In terms of the count of fintech deals, the trajectory has moved upward since 2018- accounting for a growing share of a falling MENA total. This year, Fintech ventures have already closed 18% of total VC transactions in the region, up from just 10% in 2018.
The yearly median round size of Fintech rounds presented another metric to track the sector's growth. Between 2018 to 2021 YTD, this figure jumped from $4.5M to $13.4M for Series A rounds, indicating increasing investor confidence. The allure of MENA's Fintech startups to investors was also observed in a 20 percentage point rise in the proportion of international investors backing industry startups in MENA between 2020 (23%) and 2021 YTD (43%).
By the end of Q3 in 2021, Fintech ventures comprised four of the 23 exits announced by MENA-based startups.  
---
Cash in on extensive insight before year-end. Browse 1,700+ FinTech startups in EVMs
Fast-tracking Fintech: The Sector's Evolution in MENA since 2018