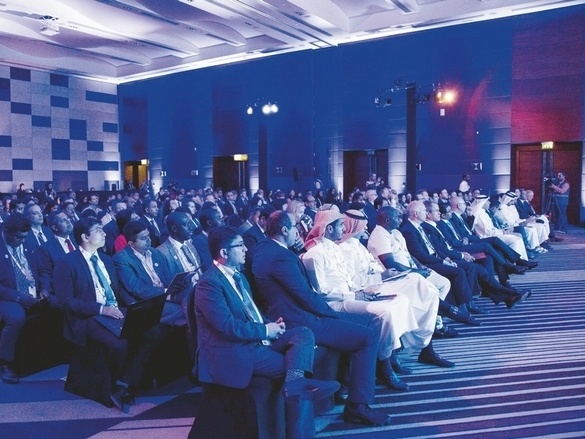 Fintech Abu Dhabi on the lookout for exciting fintech startups around the world
By MAGNiTT
Posted 3 years ago - Aug 25, 2019, 9:08 AM
On October 2019, MENA's leading FinTech festival, 'FinTech Abu Dhabi' hosted by Abu Dhabi Global Market (ADGM), will be reaching out to more cities ahead of its main event taking place in Abu Dhabi in October 2019. Co-organized by the ADGM and Unbound, the FinTechAD tour will be looking for the most exciting FinTech startups and talents by visiting globally recognized financial hubs on the following dates:
- Frankfurt, 9th September
- Milan, 10th September
- Luxembourg, 12th September
- Amman, 15th September
- Cairo, 16th September
- Riyadh, 17th September
- Casablanca, 19th September
This tour will be followed by ADGM's flagship event on October 21-23, called FinTech 50, where the winners of FinTechAD will get to pitch their solutions to an international audience of financial institutions, regulators, corporates and media.
The FinTechAD Innovation Challenge is also set up at the same event and can be joined by the FinTech 50 firms. FinTech firms will be carefully chosen to tackle real industry issues and difficulties affecting Abu Dhabi and the region. The winners of this Innovation Challenge will be offered the opportunity to relocate their businesses in Abu Dhabi, qualify for entrepreneurship programs, funding schemes and collaborative projects with corporate champions to scale and deploy solutions out of Hub71.
The winners who have already secured their places at the FinTech Abu Dhabi Festival are:
Europe
- UK: StepLadder
Middle East and Africa
- Rwanda: Akokanya
Asia
- China: Joint Winner: Swiftpass and Allinpay
- Singapore: Deepscope
Central Asia
- Azerbaijan: Cryptoyote
- Georgia: CNICK
- Uzbekistan: Mayasoft
- Kazakhstan, Joint Winners: Biometric & Lending Star
Wai Lum Kwok, Senior Executive Director (Capital Markets), Financial Services Regulatory Authority of ADGM of ADGM, said, "ADGM is excited that FinTech AD Tour has been gaining strong traction and support globally and in the various cities. FinTech Abu Dhabi Tour is an integral component of FinTech Abu Dhabi Festival. As an International Financial Centre and a FinTech Hub in MENA, ADGM is committed to do what it takes to nurture emerging tech and FinTech enterprises to thrive and grow locally in Abu Dhabi and globally. We look forward to meeting up with more FinTechs in the new cities soon."
Daniel Seal, Founder and CEO of Unbound, also commented regarding the event: "The tour has got off to a fantastic start with our opening events in Singapore, London, Kigali, China and Central Asia. We have already witnessed so much talent and innovation and can't wait to see what the other cities have to offer. The FinTech Abu Dhabi Festival, supported by Unbound, has seen huge interest already which will only grow over the coming months."
FinTech50 is a global network that allows leaders to connect with investors and partners. Startups can join it by registering and applying through the website: www.fintechabudhabi.com.
FintechAD is an ideal place for pioneers of future financial technologies to interact with provisions of government, corporate partners and investors in order to accelerate growth and gain valuable insight into their operations.
Fintech Abu Dhabi on the lookout for exciting fintech startups around the world