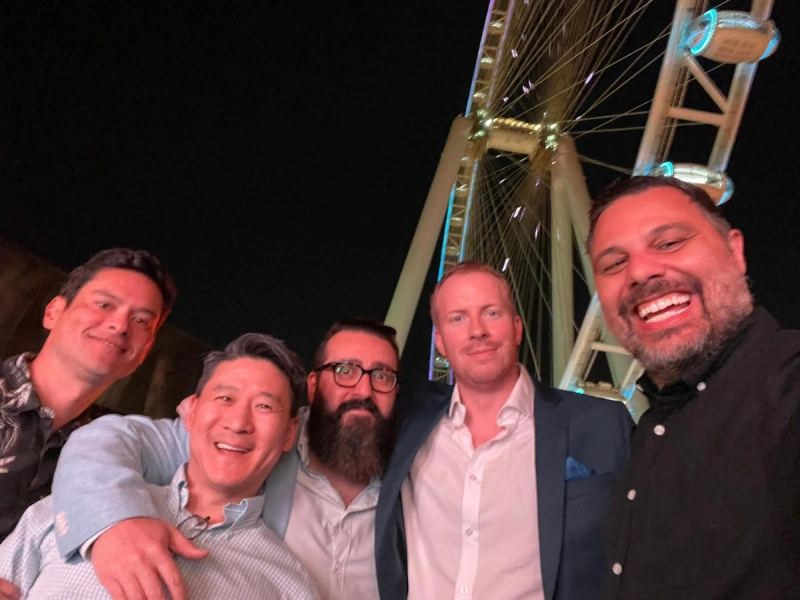 UAE-based gaming platform Fenix Games has raised $150M in funding to create a new kind of publisher for blockchain gaming.
---
Request specific data sets, export tailored directories, and explore the full potential of our Platform. Reach out to our Sales Team
---
Gaming platform Fenix Games has raised $150M from Phoenix Group and Cypher Capital. Founded in 2022 by Chris Ko, Rudy Koch, Matt Nutt, and Antonio Hallack, Fenix Games aims to create a publishing platform for blockchain games. The platform will focus on the marriage of game market economies and live operations to provide publishing services to all game models, premium, free-to-play, and blockchain gaming across all platforms.
The Gaming industry has been making space for itself across the Emerging Venture Markets. In 2019, the sector recorded a YoY increase of 89% and has been on an upward trajectory since. 2021 was phenomenal for the space with a Mega Round raised by Turkey's Dream Games. This year, the industry has passed last year's record number with Turkey leading from the front again. Dream Games and Spyke Games have raised more than $300M collectively to put Gaming among the top industries in the Emerging Venture Markets. Over in MENA, while the industry does not match with what we have seen in Turkey, nonetheless, sizable rounds have been closed by the likes of Egypt's Eksab and KSA's Kafu Games this year.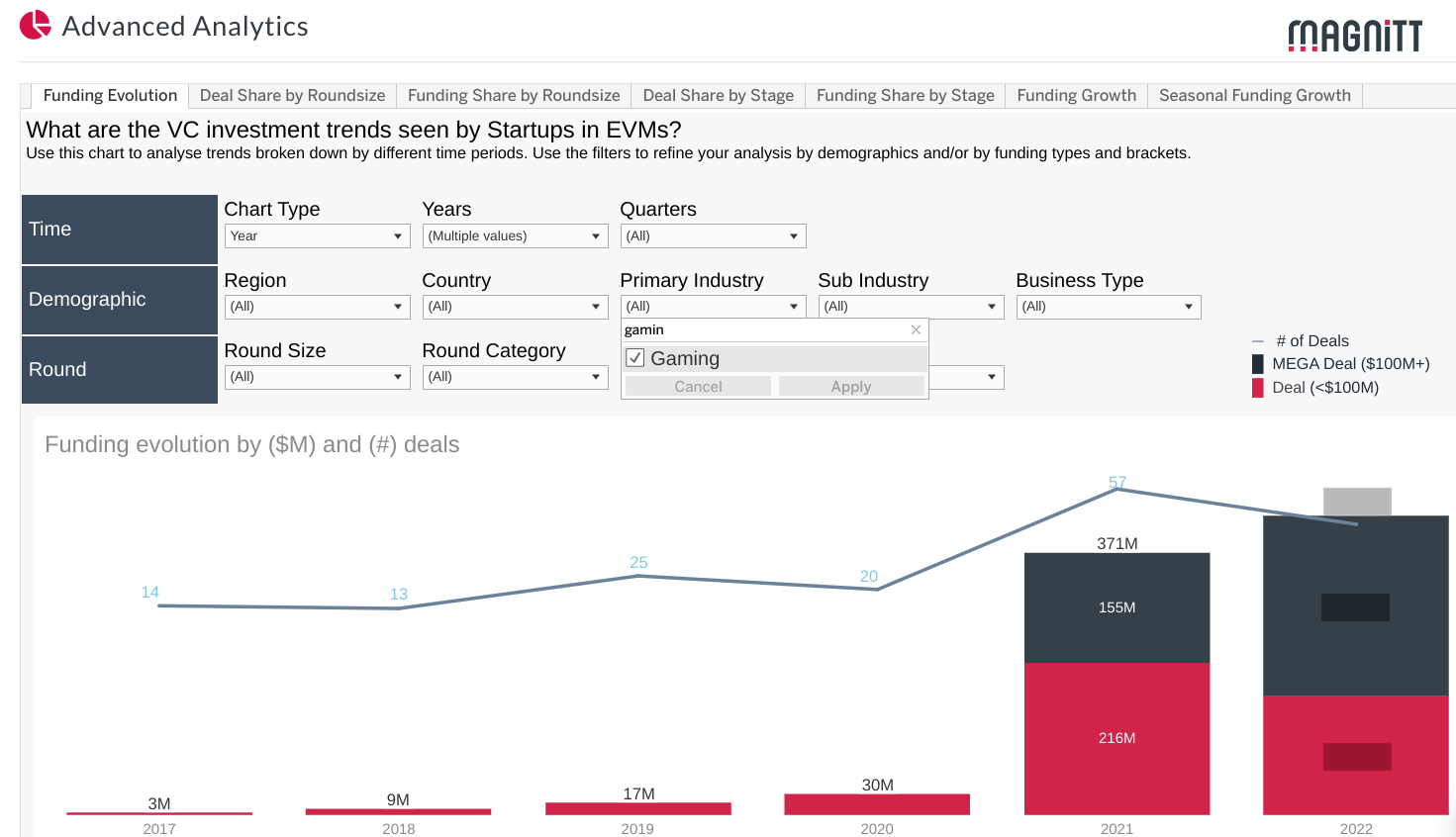 Reach out to know more about our Advanced Analytics feature offering real-time data at your fingertips.
---
---
---
Access our suite of Q3 2022 Reports covering MENA, Africa, Pakistan & Turkey. Browse our latest and pick your data focus
---
The new company suggests that blockchain gaming is heading toward a consolidation where big companies are going to emerge by acquiring or funding all strong startups. In other words, Fenix Games hopes to be in a good position to roll up a lot of companies together into a single strong company with a big portfolio. "You can think of us as like a VC fund," said Chris Ko, CEO and co-founder of Fenix Games, in an interview with GamesBeat. "The market is similar to earlier [mobile gaming at the rise of free-to-play games] but it hasn't found its Clash of Clans for blockchain games yet. We're using the VC arm to fund the next generation of games. We're actually going to start off with a huge base of capital to invest in those studios. We're also looking to use our balance sheet to acquire a bunch of existing games in the Web2 space to build a portfolio. And that will be the right base for our portfolio."
Fenix Games believe a very narrow set of games is being developed so far for blockchain platforms. "We plan to acquire, invest, publish, and operate in select cases games and studios. We will have a few hundred million to deploy to execute our strategy. We believe that there is a structural gap – We aim to fill this gap with a redefined publishing group that leverages some of the traditional publishing functions, but with a new function," Ko said. "Just like in mobile free-to-play games there was a blending of analytics and the product management function to launch, scale, and operate live services, we believe blockchain gaming will see a similar 'blending' of functions," added Chris Ko.
The idea is to create a publisher and platform company that plays a key role in bringing blockchain games to market. Fenix Games plans to acquire, invest and publish both existing games and blockchain games of the future. "I see a huge gap right now with various developers experimenting with game infrastructure, middleware, and more. There isn't anyone really filling the publisher role and trying to figure out how you go to market successfully," Ko concluded. "By taking a publishing approach, we abstract ourselves from the technologies. We play Switzerland when it comes to technology and we mitigate risks."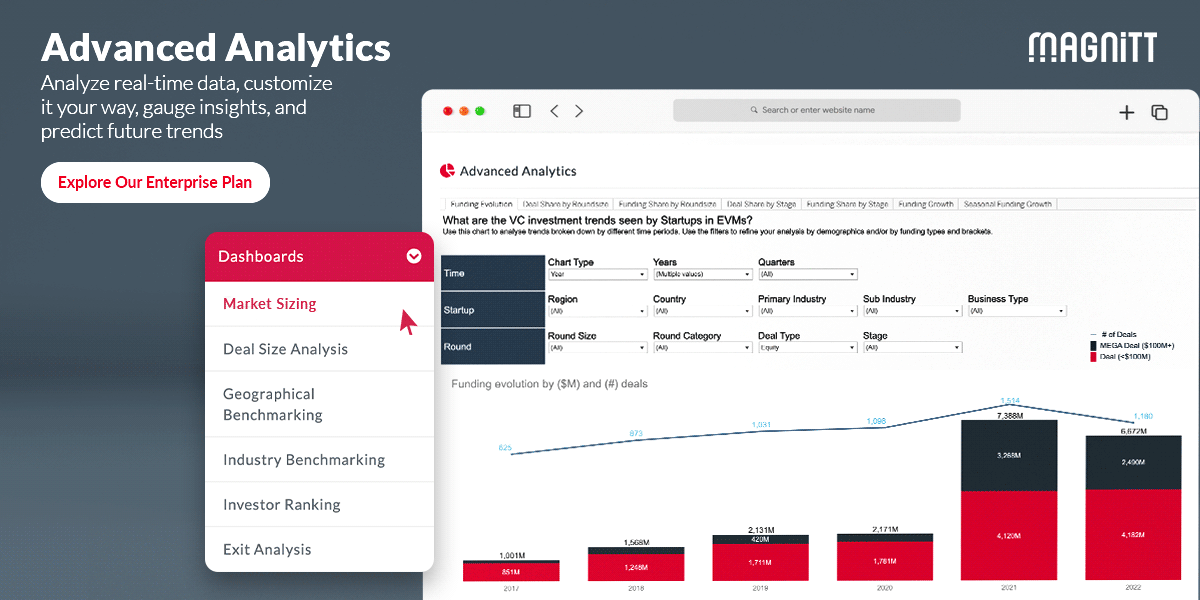 ---
Get a diagnosis of the landscape. Access real-time data on Gaming startups in EVMs
UAE's Fenix Games secures $150M Investment