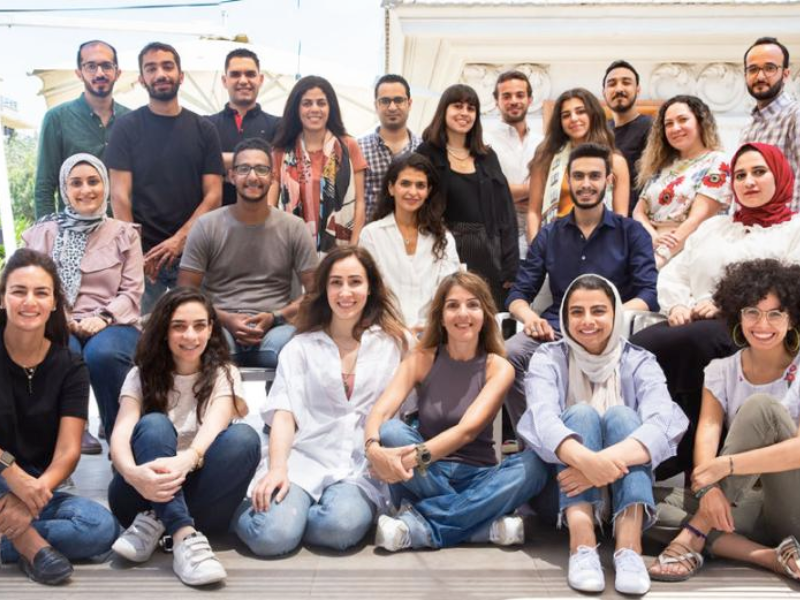 Egypt's Efreshli raises $550K SEED
Source: Press Release
Posted 2 years ago - Nov 8, 2021, 11:02 AM
Interested in more data on startup investments? Access our data on 7,490+ startup funding rounds
---
The Egypt-based design tech start-up and interior design platform Efreshli has successfully $550K in its latest funding round. The SEED round was led by angel investor Tarek Sakr, and property developer Marakez, with the participation of other key strategic angel investors.  
Founded in early 2019 by Heba El-Gabaly, Efreshli is a Tech-enabled furniture design and shopping solution that has created a new way for consumers in Egypt to shop for their homes.  With over 100 of Egypt's top furniture brands, Efreshli allows users to visualize furniture in their homes by getting tailored and personalized furniture plans based on the room style of their choosing. 
As more recently observed in our October 2021 Venture Investment Dashboard, Egypt kept steady deal growth to maintain its position as the most active ecosystem in MENA by number of deals at the beginning of Q4 2021. This has been complemented with a healthy share of Early Stage Funding Rounds (<$500K) in Egypt this year: despite a 20% drop in the share of total deals by end of Q3 2021, Egypt's early-stage rounds had the highest share of total deals (52%) compared to its peers, where Early Stage Rounds in the UAE accounted for 18%, and KSA accounted for 26% of total deals by Q3 2021. 
---
---
---
Fund and build your new venture today. Apply to SANDBOX by Dtec
---
El-Gabaly is currently leading a team of 25 Tech and design specialists as the team develops both their Tech stack and talent to offer seamless furnishing experiences. The Egypt-based founder has built the startup capitalizing on her 8 years of experience as a former partner of Cairo-based design Firm Eklego,  managing and developing their retail business. Throughout her career, the entrepreneur managed to identify gaps in the interior shopping market and has since then set forth to tackle with Efreshli as she elaborated "Efreshli solves multiple pain points for home-furnishing customers,  culminating in a  practical and convenient process that brings their ideas to life. The mission is to bring everyone on to the design market to enable them to create homes that reflect their vision. With the intersection of software engineers,  designers, &  logistics  professionals, we create a product  that is affordable and  fills a gap  for a large  segment  of  customers."  
In  addition  to  helping  transform the  industry,  El-Gabaly  strives  to  overcome  the  barriers  facing  female  founders,  in  an  ecosystem  where  women-led  companies  receive  about  11  percent of  funding: "I hope that our efforts will be part of something that inspires up-and-coming women founders to confidently pursue the tech space."
Since its launch,  Efreshli has grown rapidly and currently carries thousands of curated products from the top 100 furniture design brands in Egypt. Their core advantage seems to have a great impact on the shopping process, where Efreshli enables users to visualize their designs before they shop, catalyzing their decision making & heightening chances of conversion.  The Egypt-based startup plans to focus its newly acquired funds on strengthening its technology solutions as well as opening its first  GCC  location by 2022. In light of this market validating investment, Founder and CEO of 4Sale Tarek Sakr concluded "The Egyptian home furnishing industry is a multi-billion dollar industry and is one of the later entrants into the e-commerce space as customers still need to touch and feel expensive purchases with high variability. We are excited to support Efreshli and believe the company  is well-positioned to transform this industry in a significant way." 
---
A window into the future of VC: Browse 2,470+ startups raising Early-Stage rounds across EVMS
Egypt's Efreshli raises $550K SEED