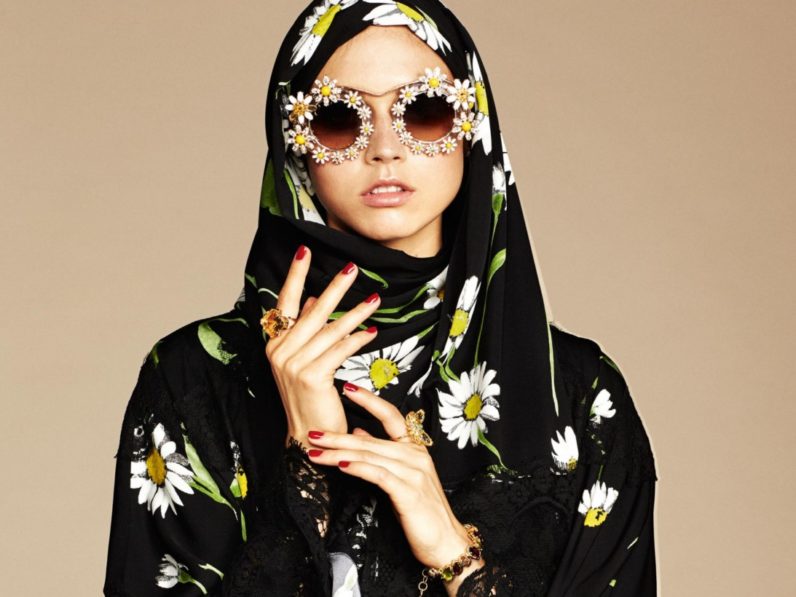 Ecommerce in the Middle East: Amazon's entrance and difficult legislation
By MAGNiTT
Posted 6 years ago - Jul 19, 2017, 10:13 AM
SOURCE: The Next Web - Ecommerce in the Middle East: Amazon's entrance and difficult legislation
---
In the last couple of years, entrepreneurs across the Middle East have launched new products, businesses, and shown the possibility of creating a vibrant startup scene similar to Europe and the United States.
Startups from the region have shown great promise with big exists. One such example is the recent acquisition of Souq, an ecommerce player that got acquired by Amazon for close to $800 million. Another notable exit from this region is Talabat which was acquired by Delivery Hero based out of Germany.
According to a report published by a research agency, MAGNiTT, more than $870 million was invested in Middle Eastern startups last year and each company raised more than $500k individually.
Ecommerce, however, is a crucial domain in which startups can do much more to fill the gap in the market, so let's take a closer look at this vital industry.
Present and future of ecommerce
According to a report published by BMI Research, the Middle East is one the fastest growing ecommerce markets in the world. The same report also projects that the sales volume of this region will expand to $4.3 billion in 2020 from $22.3bn in 2016.
Out of that sales volume, $19.8 billion will originate from the United Arab Emirates (UAE) as currently close to 88 percent of UAE's population are internet users with smartphone penetration at 78 percent.
But when looked at the current state of the market, Gartner reported that only 15 percent of the businesses in the region have an online presence, and 90 percent of online shopping import products from outside the region. These statistics clearly show the tremendous opportunities that lie ahead for the online retailers.
Challenges in ecommerce
Although the prospect for ecommerce market in the Middle East is huge, there are many obstacles restricting the progress. Here are some of the key issues:
Clogged logistics
There are high trade barriers in the region which makes it difficult for online retailers ship products. Moving goods through customs can trap any company in a bureaucratic nightmare — especially when you add high tariffs, changing regulations and volatile currency exchange rates. Amazon's Souq, which delivers products primarily to the six countries in the GCC customs union, is an exception.
Financial regulations
Most startups would probably fail if faced with the adverse conditions in the Middle East. In Egypt, for example, are no bankruptcy laws. That means an entrepreneur could end up being jailed if debts are not cleared on time.  
Simply closing a company to start a new business can also prove extremely problematic. Endless amount of regulatory paperwork is involved and it can take up to 5-10 years. According to World Bank, the average ranking for starting a business in the Middle East stands at 117, which is far below the rankings of the US and the UK. So it's safe to say that there are still quite a few hurdles in the way for Middle Eastern startups.
Talent acquisition
Usually, startups attract new talent by offering employee stock options. This is true for most of the world but it's an alien concept in the Middle East as businesses are forced to operate with outdated legal and regulatory systems.
Labor laws also make to difficult to fire employees, especially when it comes to foreigners, while the existing education system in the region fails to provide locals with crucial technical skills, such as coding. 
Amazon's entry
Amazon's arrival is definitely a danger signal for the local ecommerce stores. Amazon is more of a gigantic logistics facility than an ecommerce store and the acquisition of Souq.com will help them build stronger facilities in the Middle East.
Amazon can definitely offer a wide range of products and outpace the local ecommerce stores in terms of delivery time. They will be also driving huge marketing campaigns to get locals in the region onto Prime membership.
Amazon's customer-centric approach and the mission to provide widest range of products at the lowest price possible makes it an intimidating competitor of any local player.
Fostering adoption via government's efforts
If the industry is supposed to succeed, the governments in the region will have to play a crucial role in promoting ecommerce, in addition to the efforts of private companies. One of the major ways to build trust can be enhancing e-governance and digital services.
Most of the countries need to integrate the traditional offline services like visa programs, transportation services, utility services and more onto online platforms that can leverage online payment gateways to provide efficient services to the local population.
In fact, other countries can get inspired by the UAE which has established the world's first purpose-built duty free retail hub — 'Matajircom'. There should be concrete efforts from the government to work in conjunction with the regional and international firms to boost ecommerce in the Middle East, so that they can keep up with the rest of the world.
Notable ecommerce startups
Despite the problems that startups in the region face, many have managed to beat the odds and reach notable success. One of the most prominent startups in the Middle East is Wadi.com, an Amazon-like ecommerce store that raised $67 million in a Series A round with an undisclosed valuation.
Contrary to Amazon, Wadi sources products from a diverse set of retailers and sellers (without maintaining warehouses) and operates in the UAE and Saudi Arabia online. This helps them deliver products at a much faster speed than Amazon and stay ahead of the international giant.
Mumzworld.com is another notable ecommerce store that's targeted towards mothers and baby products. The startup secured multi-million dollar Series B funding round from Wamda Capital, twofour54, and Endeavor Catalyst.
Souq.com, which was acquired by Amazon, has established its business throughout the GCC and Egypt and currently commands the largest market share with more than 23 million monthly visitors.
Other ecommerce players that have strong ground in this region are Aido.com, Awok.com, and Zappos clone Namshi.com. Another popular ecommerce store is Cobone.com which is centered around daily deals.
Takeaway
The future holds a lot for the ecommerce players in the Middle East and it's definitely great to see companies succeed in spite of the intrinsic barriers. Their success is inspiring other players to build great products and services apart from building trust in the local community.
Economic reforms, diversification and improvement in labor laws coupled with steady growth in internet penetration will propel the ecommerce market to new heights in the next decade.
---
SOURCE: The Next Web - Ecommerce in the Middle East: Amazon's entrance and difficult legislation
Ecommerce in the Middle East: Amazon's entrance and difficult legislation