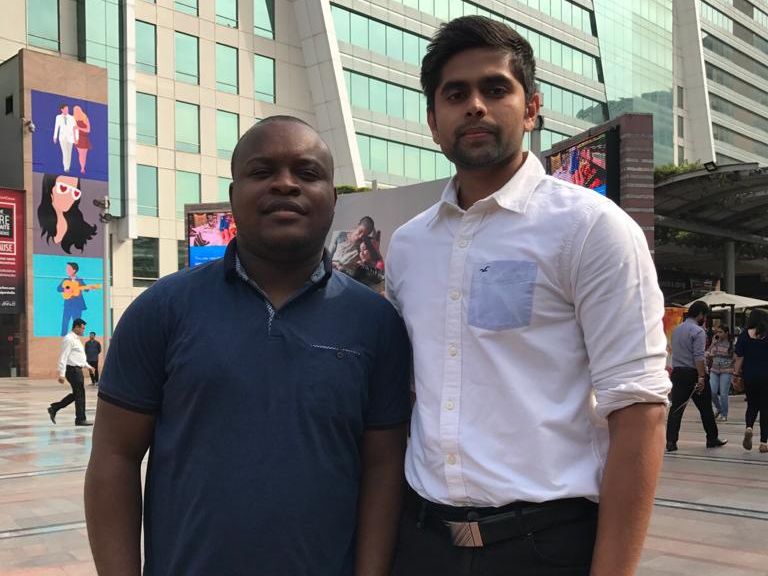 Dubai-based tech startup Jump The Q secures a Pre-SEED funding round as they look to grow and expand their grocery delivery services
By MAGNiTT
Posted 3 years ago - Apr 28, 2019, 5:42 AM
Press Release 
---
Dubai, April 28 2019, Jump the Q, a Dubai based tech startup has successfully secured a pre-seed funding round of an undisclosed amount from an Abu Dhabi based angel investor, Nabil Abdul Rahman.
Jump the Q is a convenience platform (mobile app) that seeks to cater for home services including but not limited to grocery delivery. Jump the Q was founded by two young entrepreneurs by name Aaron Nkombou Munga from Cameroon and Kaustav Murli Parameswaran from India. Both founders use to work for an events management company in Dubai before deciding to embark on this venture.
According to Aaron, who has now quit his full-time job to head the company as its CEO, this funding has come just in time to enable the company to refine the product and build the much-needed traction so as to prepare the company for the next phase of growth and expansion. He also added "we are quite happy to have Nabil on board with us. His interest in both our company and the sector as a whole could be felt from the very first phone call and through the entire process. We count on his support and hope to benefit from his expertise and network in growing our business".
This investment is another indication of the opportunities that still lies in this sector hence investor confidence despite the presence of some big players in the sector.
---
Are you looking to be featured in our news? Send us your press release HERE
---
Dubai-based tech startup Jump The Q secures a Pre-SEED funding round as they look to grow and expand their grocery delivery services