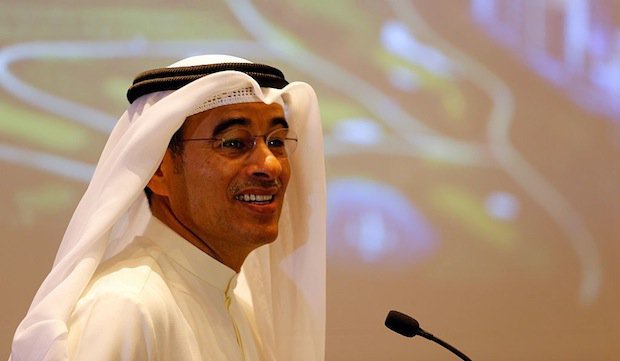 Dubai's Alabbar acquires 'large' stake in regional VC fund MEVP
By MAGNiTT
Posted 6 years ago - May 17, 2017, 8:00 PM
SOURCE: Gulf Business - Dubai's Alabbar acquires 'large' stake in regional VC fund MEVP
---
Dubai businessman Mohamed Alabbar has acquired a "large" stake in regional venture capital fund Middle East Venture Partners (MEVP), it was announced on Saturday.
No details were disclosed about the size of the stake or the investment.
MEVP is one of the largest venture capital firms in the MENA region and currently manages four regional information and communication technology (ICT) focussed VC funds with $120m in assets under management and $60m in co-investments.
Established by co-founders Walid Hanna, Walid Mansour and Rabih Khoury, MEVP employs 18 investment professionals, who have invested in 40 portfolio companies across the MENA region, a statement said.
The acquisition comes as part of Alabbar's aggressive expansion into the e-commerce and digital sector.
A fund operated by the businessman recently bought Dubai-based online retail platform JadoPado, while late last year, Alabbar also signed a $138.5m joint venture deal with international online luxury fashion retailer Yoox Net-A-Porter (YNAP) to set up an online luxury retail business in the Middle East. Alabbar also acquired a stake in regional logistics firm Aramex.
He is also in the process of starting up Noon.com, a $1bn e-commerce site in the UAE and Saudi Arabia. The site is anticipated to have 20 million products when it comes online this year, covering fashion, books, home and garden, electronics, sports and outdoor, health and beauty, personal care, toys, kids and baby products.
Alabbar said: "I am delighted to acquire a stake in MEVP and to partner with its established VC investment team on this long-term journey of discovering the region's future innovators and tech entrepreneurs.
"While preserving MEVP management's operational independence, we will extend support to young and emerging digital entrepreneurs with growth capital, strategic advice, and operational support, and help them grow into sector leaders, regionally and beyond.
"The venture capital sector will take the lead in preparing the region's businesses to evolve and remain relevant through this digital transformation."
---
SOURCE: Gulf Business - Dubai's Alabbar acquires 'large' stake in regional VC fund MEVP
Dubai's Alabbar acquires 'large' stake in regional VC fund MEVP