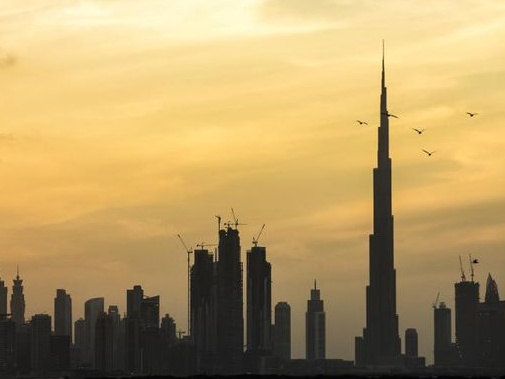 Dr. Ahmed Al Banna, the UAE Ambassador to India, encourages Indian startups to come to Dubai and collaborate with local entrepreneurs
By MAGNiTT
Posted 4 years ago - Jun 26, 2019, 9:41 AM
Dr. Ahmed Al Banna, the UAE Ambassador to India, thinks that Indian startups can have the advantage of using UAE's position as a strategic trade hub to expand in new markets, especially in Sub-Saharan Africa and Middle East. He also addressed the UAE government's Startup and Innovation Strategy and its role in creating an effective business model.
The Emirati diplomat was a keynote speaker at a roadshow organized by Dubai Startup Hub in New Delhi, where he hoped that Indian startups will come and participate in the UAE market by collaborating with local startups.
Al Banna mentioned the success stories of two Emirati startups, Careem and Souq, that got acquired by giant multinational corporations. The first one was acquired by Uber for $3.1 billion while the later one was bought by Amazon for $580 million.
The ambassador was very hopeful of the strong trade bond between UAE and India. "Today it is worth US$60 billion, making India the second largest trading partner of the UAE, while the UAE is India's third largest trading partner – after China and the US," he said.
His Highness Sheikh Mohamed bin Zayed Al Nahyan, Crown Prince of Abu Dhabi and Deputy Supreme Commander of the UAE Armed Forces, visited India in 2016 and 2017, while Indian Prime Minister Narendra Modi visited UAE in 2015 and 2018. These visits resulted into signings of important Memorandums of Understanding.
Omar Khan, Director of International Offices at Dubai Chamber of Commerce and Industry, said, "India is not only a market of strategic importance to Dubai and Dubai Chamber, it has also become a key source market for Dubai's growing startup ecosystem. The country has become a test bed for blockchain, artificial intelligence and smart city solutions, and we have seen many Indian startups enter the Dubai market in recent years that have brought with them innovative business concepts."
Dubai Startup Hub, an initiative of Dubai Chamber, and Dubai Technology Entrepreneur Campus, a wholly owned tech-startup hub by Dubai Silicon Oasis Authority, has planned to arrange multiple roadshows in major cities of India. New Delhi was the first leg of this initiative.
---
Are you looking to be featured in our news? Send us your press release HERE ​
Are you a startup looking for talent? Post and promote your jobs for free HERE
Dr. Ahmed Al Banna, the UAE Ambassador to India, encourages Indian startups to come to Dubai and collaborate with local entrepreneurs