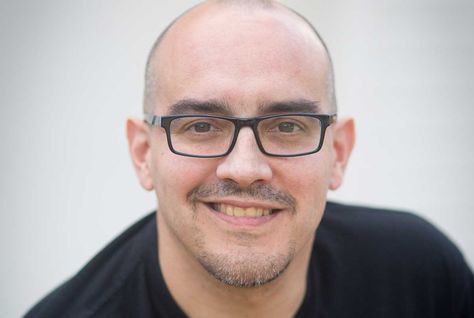 'Don't talk down to entrepreneurs', 500 Startups founder Dave McClure advises tech investors
By MAGNiTT
Posted 6 years ago - Oct 27, 2016, 10:00 AM
Dave McClure, founding partner of 500 Startups, opines on the investment landscape in the Middle East
"Nobody gets points for predicting that a start-up is going to fail," said Dave McClure, founding partner of 500 Startups, a Silicon Valley-based global venture capital seed fund and start-up accelerator, mentioning a popular saying in Silicon Valley.
McClure shared his views on the entrepreneurship ecosystem in the Middle East in an on stage interview with Christopher M. Schroeder, author of "Startup Rising: The Entrepreneurial Revolution Remaking the Middle East", on the first day of the GITEX Global Startup Movement.
"There is no extra credit for pointing out to somebody's faults," McClure said talking about today's tech investors in an interview with Arabian Business StartUp on the sidelines of the event. "You should try to figure out how they are going to win, not how they are going to fail."
McClure continued by voicing his concerns about often dysfunctional investor–entrepreneur relationships. "When we see investors talking down to entrepreneurs, or acting like they know more than entrepreneurs, or complaining about talent in the region, we kind of feel like that this is not very advanced behaviour," he said.
"It makes us think that they really do not know what they are talking about and that they do not know what they are doing. If you [an investor] want to make yourself look important when compared to an entrepreneur, honestly, that is easy. I do not see it here more than in other markets, but as much as in other markets, and it is kind of annoying.
"You want to find people who are successful and gracious."
500 Startups manages over $250 million in committed capital out of four main global funds and 13 region- and sector-specific microfunds. Since launching in 2010, the fund has invested in more than 1,500 technology start-ups, including Credit Karma, Grab,Twilio, Udemy, Ipsy, TalkDesk, and Intercom.
In 2012, 500 Startups set up an office in Bahrain to explore investing in Middle Eastern tech ventures. Since then, McClure explained, he had witnessed local investors and entrepreneurs building less professional, but more parent-child type of relationships.
"However, in Silicon Valley that is not always true," he said. "Actually, a lot of the investors there tend to think that entrepreneurs can teach them, and that the expertise, at least in the technical domain, is more advanced on the entrepreneur side.
"In some sense, investors are like doctors because the first thing is 'do no harm.' You want investors to be helpful, not harmful. I think that investors should understand that probably what is clearly valuable to start-ups is their money while their expertise is maybe helpful as well. However, they should be careful that their expertise is not harmful.
Source : Arabian Business