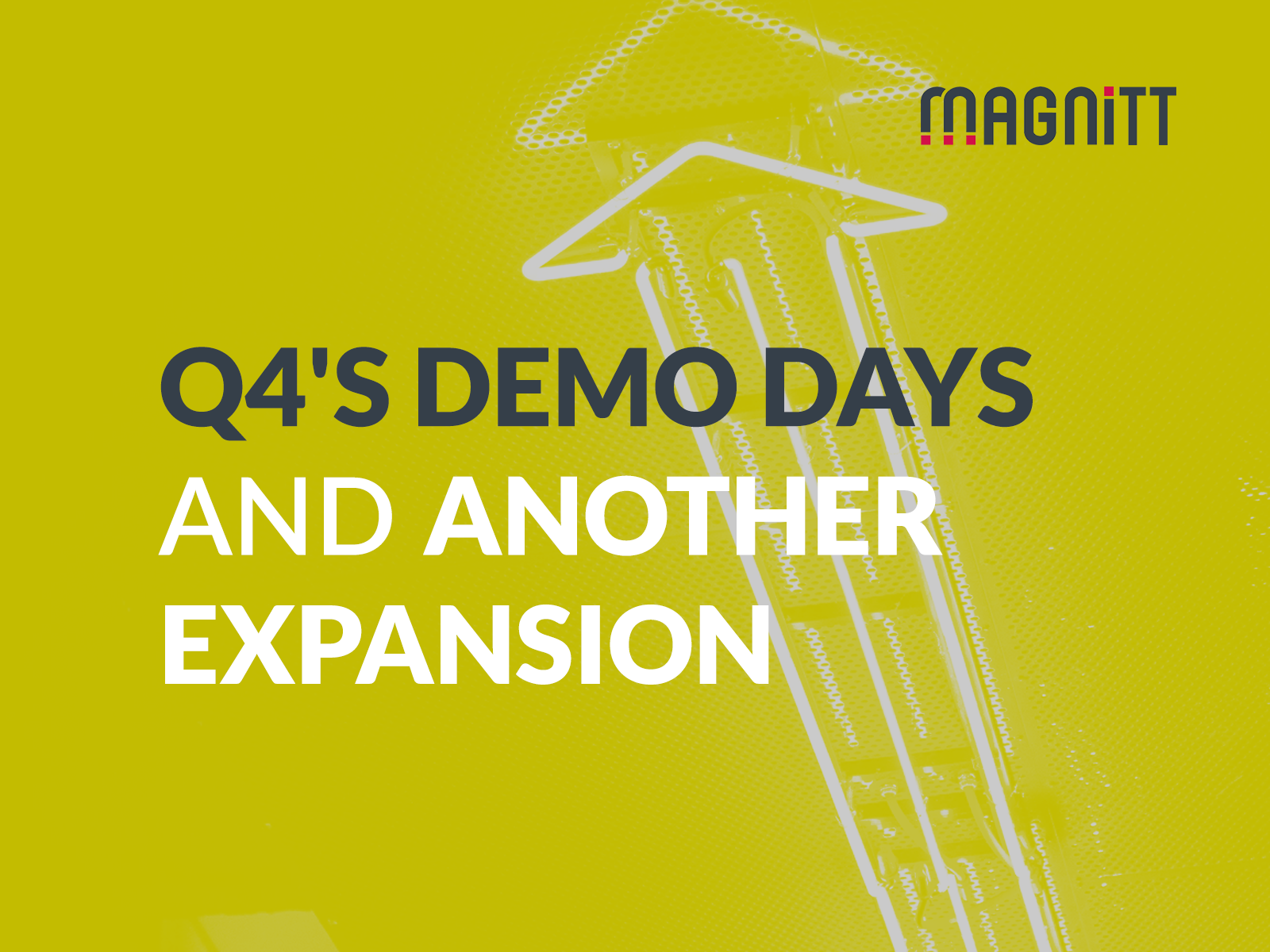 Recapping 2020: Q4's Demo Days and another expansion
By Asad Sheikh, Marketing Analyst, MAGNiTT
Posted 2 years ago - Dec 31, 2020, 12:01 PM
It is official. We have finally (almost) made it through a whirlwind year, marked by a multitude of setbacks, challenges and adversity. However, before we embark on 2021 and aspire for a more positive outlook and better things to come, we thought now would be an ideal time to look back on some of the Demo days from Q4.
When putting 2020 and all that transpired into perspective, it was highly encouraging to see traditional Demo Days pivot over the course of the year to become digital events. It could even be said, that these events found themselves in the shoes of the startups, which they so frequently provide a platform for, with how they had to adapt. On that note, here are two of the notable Demo Days that took place between the last three months of the year: 
1. Smart ESA

Smart Esa's 9th Annual Demo Day
During Smart ESA's program for outstanding Lebanese entrepreneurs, 7 startups presented their projects to key stakeholders including regional investors, governmental representatives, top-notch industry experts and seasonal entrepreneurs.
From music and construction to E-commerce and fashion, there were startups belonging to a variety of different industries which participated in the Demo Day.
Find out more details on which startups attended the Demo Day
---
otf's second Digital Demo Day
Oman Technology Fund plays a big role in transforming the technology sector by defining the futuristic ideas amongst the entrepreneurs within Oman and across the MENA region. With a diverse portfolio of 25 startups across ranging from AI and automotive to mobility and online learning from six different countries, this was certainly one of the most diverse Demo Days of 2020.
Find out more details on which startups attended the Demo Day
---
Yesterday we touched on MAGNiTT's first expansion beyond MENA in Q3, which was followed by another expansion to a different kind of startup ecosystem in Q4. After Pakistan's nascent ecosystem we turned our attention to the more evolving and maturing Turkish startup space, with the launch of our H1 2020 Turkey Venture Investment Report. Trends pointing towards such behaviour include, the oversupply of talent which can be reflected in the number of exits in the country as well as the creation of second funds by older VCs as well as the creation of new VCs. 
As with our expansion to Pakistan, our CEO, Philip Bahoshy hosted some key stakeholders from the Turkish startup ecosystem to gain more insights from individuals with greater exposure to the country's entrepreneurship space. Amongst the topics discussed were, the uptick in government support during the last 3-4 years for the ecosystem in the form of subsidies and grants, Turkish startups needing to understand their position and scaling to countries similar to Turkey such as Romania and Poland prior to scaling in MENA, corporate investors becoming more active in the space, and much more.
Check out the full discussion, and watch the webinar below:
Happy New Year! We hope you enjoyed looking back on these reflections and look forward to seeing your continued engagement with MAGNiTT in 2021.
---
Are you a startup looking for investment? Apply for funding to 100+ investors now
Recapping 2020: Q4's Demo Days and another expansion