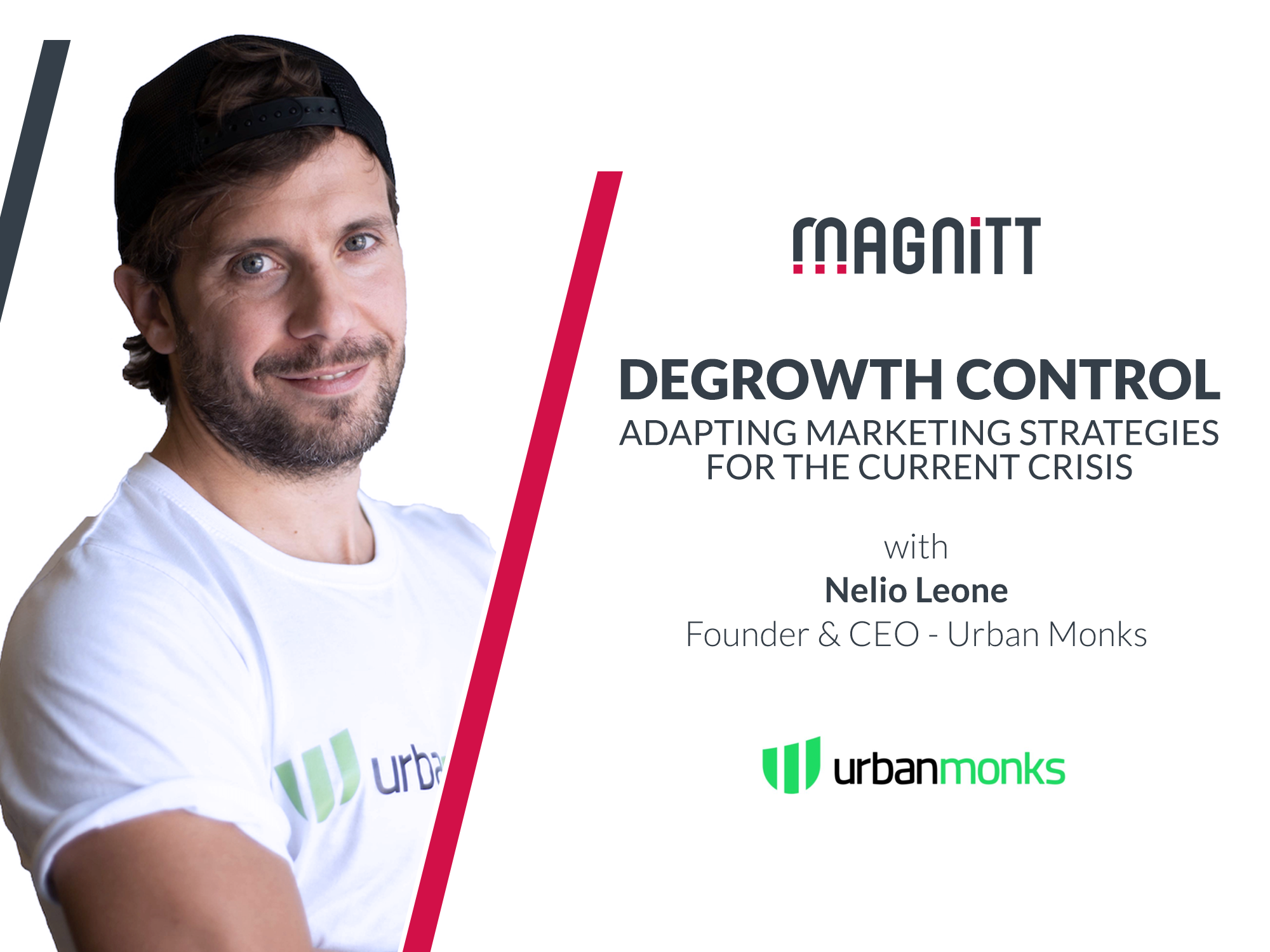 Degrowth Control: Adapting Marketing Strategies For The Current Crisis
By MAGNiTT
Posted 3 years ago - Apr 1, 2020, 2:33 PM
The crisis we find ourselves in has had an adverse impact on businesses across every industry. This has left many companies asking the million dollar question: How do we manage this? In our latest Webinar, MAGNiTT's Roy Korkomaz hosted Nelio Leone, Founder and CEO of Urban Monks. Amongst the various discussion topics discussed, Roy and Nelio examined whether companies should look to grow or survive right now, the significance of original content creation and marketing churn and how should companies be looking to plan their advertising budgets in these times.
Questions included:
- Is scale still the name of the game?
- In what ways can companies look to adapt themselves and stay relevant?
- Do companies jump on the COVID-19 marketing bandwagon or not?
- How much spotlight has fallen on digital marketing funnels due to the ongoing crisis?
- Should companies pursue quick marketing wins or build towards long-term goals?
- What the future of marketing will look like post COVID-19? 
---
Here are some insights from the polls we launched during the webinar:
---
Interested in learning about MENA startup trends and entrepreneurial hacks? Keep an eye out for our frequent webinars HERE
Did you enjoy this webinar? Check out some of our upcoming webinar speakers and topics and save your spot in advance HERE 
Degrowth Control: Adapting Marketing Strategies For The Current Crisis