CONIX.AI raises $1.3M Pre-SEED
Source: Press Release
Posted 4 months ago - Nov 18, 2022, 7:25 AM
Egypt-based CONIX.AI has raised $1.3M in its Pre-SEED round to expand into Saudi Arabia and further product development.
---
Request specific data sets, export tailored directories, and explore the full potential of our Platform. Reach out to our Sales Team
---
Architecture SaaS software, CONIX.AI, has announced the closing of a $1.3M pre-SEED round led by BIM Ventures. Founded in 2020, CONIX.AI uses artificial intelligence and generative design to provide real estate developers and architects with architectural designs. CONIX.AI employs Artificial Intelligence while leveraging both parametric and generative design principles to create an evolutionary optimization approach that provides adaptive modeling of sites and spaces.
The Egyptian VC space has been dominated by Early-Stage deals, especially with deals closed in the $1M-$5M seeing a boost over the past few years. In 2020, the percentage of these deals stood at 18% while, this year, deals closed in the $1M-$5M bracket size have overtaken the $0K-$1M bracket and have accounted for almost 50% of the total deals. On the industry end, Real Estate has been attracting investment with the sector ripe for digitization. Just this year, UAE's Silkhaus offering tech-enabled living, Nigeria's PropTech SmallSmall, and Egypt's Partment, a digital platform providing second home ownership, have raised sizable funds to further testify to the value of investing in the Real Estate space. 
Access our Advanced Analytics feature offering real-time data at your fingertips.
---
---
---
Access our suite of Q3 2022 Reports covering MENA, Africa, Pakistan & Turkey. Browse our latest and pick your data focus
---
---
According to the company, recent studies show that less than 2% of residential buildings worldwide are designed by architects; that means the potential is limitless in this untapped market. Yusuf Fahmy, Founder, and CEO stated: "We are transforming the architect's job, making their work more efficient. With CONIX.AI, architects can provide their clients with several custom-made iterations to choose from on the same day! Also, real estate developers can take investment decisions instantly using CONIX.AI internally with their in-house architectural team."
Saudi Arabia was the market of choice that CONIX.AI decided to start their global commercial activities due to the huge growth potential in the real estate industry in the region. Mohamed Amine Merah, BIM's Founder and Managing Partner, stated that this investment was a result of the company's aspiration to attract talents and smart technologies from outside the Kingdom. CONIX.AI - United Kingdom – with their interest in entering the Saudi market intersects with our strategy to invest in PropTech, which creates additional tangible value; it is worth noting that BIM Ventures has achieved several milestones with PropTech investments, which makes the investment in CONIX.AI a step to enhance synergies in the same field.
The funding will help the startup in expanding to Saudi Arabia and further product development. CONIX.AI will also enable users to quickly evaluate the validity of building sites and assess multiple scenarios, produce several design possibilities for a given site, and optimize spaces while considering the environmental aspects. "The company seeks to make the most of the latest technology to help assess potential construction sites, with a rich set of viable design capabilities and carefully calculated remodeling options, facilitating the real estate developer's investment decision-making process. CONIX.AI is now open for business with real estate developers as clients and soon will be for architects as well." Hani Farrag, Co-Founder and CCO, concluded.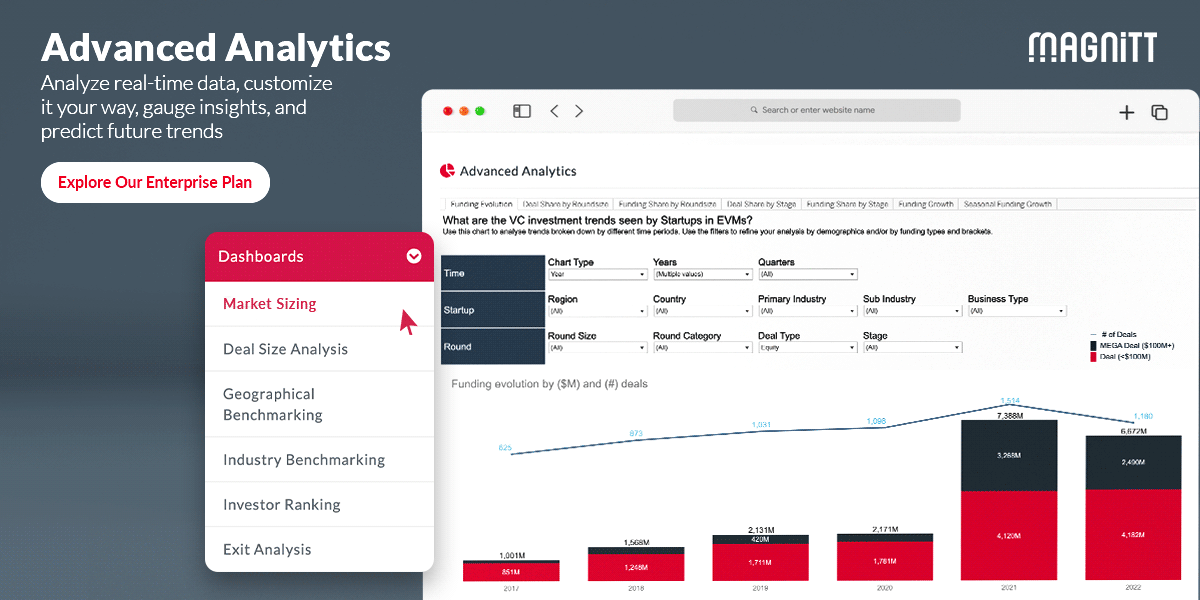 ---
Get a diagnosis of the landscape with real-time data on Real Estate startups in MENA
CONIX.AI raises $1.3M Pre-SEED