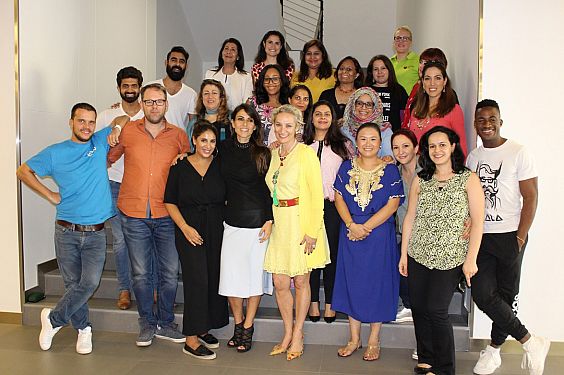 Barclays sponsors UAE government initiative for entrepreneurs
By MAGNiTT
Posted 6 years ago - Jul 31, 2017, 8:00 PM
SOURCE: ITP.Net - Barclays sponsors UAE government initiative for entrepreneurs
---
Barclays is supporting entrepreneurial talent in the region by sponsoring the UAE's first government accredited initiative for entrepreneurs.
The Mind Cloud Entrepreneurship Programme, in collaboration with Dubai Business Women Council, will offer tailor-made, certified courses targeting students, SME entrepreneurs and corporate employees. The initiative enables the UAE to build a knowledge-based economy by attracting talent across all boards.
Andrew Mortimer, managing director, country manager, and chief operating officer for Barclays MENA, said: "At Barclays, we are passionate about helping people and businesses achieve their ambitions, in the right way. The Dubai Business Women Council's Mind Cloud Entrepreneurship programme is a promising initiative that allows us to actively help entrepreneur women achieve their potential and grow their businesses while supporting the local economy."
"At Dubai Business Women Council, we strive to offer everyone a platform to discover their entrepreneurial spirit and showcase their ambition. With this significant investment from Barclays as official sponsor of the entrepreneur programme, we can create even greater opportunities for entrepreneurs to pursue their dreams," added HE Dr. Raja Al Gurg, President of DBWC. 
The initiative will officially launch in September and each course will be certified as the Knowledge and Human Development Authority (KHDA)-certified Diploma.
The Mind Cloud Entrepreneurship Programme courses include: Customer Acquisition & Retention; Legal & Governance; Mindful Leadership; Business Model; Design Thinking; Finance; Marketing & PR; Pivoting Business Model; Sales Strategies and Scaling Up Strategies.
---
SOURCE: ITP.Net - Barclays sponsors UAE government initiative for entrepreneurs
Barclays sponsors UAE government initiative for entrepreneurs