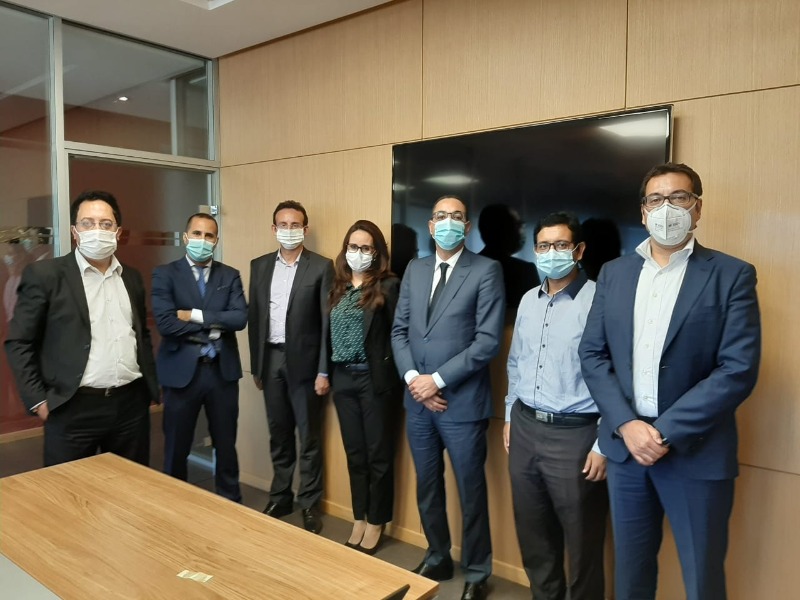 ATLAN Space raises $1.1M Series A funding from Maroc Numeric Fund II
Source: Press Release
Posted 3 years ago - Nov 3, 2020, 7:45 AM
ATLAN Space, a startup that develops artificial intelligence to guide unmanned aircrafts (UAV) in their data collection and tracking missions over large geographical areas, has raised $1.1M (MAD 10M) in a Series A funding round, from Maroc Numeric Fund II.
---
Discover more than 480 Morocco-based startups on MAGNiTT
---
Artificial intelligence is at the service of the supervision of large geographical areas for humanitarian and environmental purposes. ATLAN Space uses such technology to enable governments and institutions to fight environmental crime and assist vulnerable populations.
The technology developed by ATLAN Space is the subject of several patents and has received the "African Entrepreneurship Award" innovation prize in 2017. The project was funded by the "Caisse Centrale de Garantie" (CCG) under the Innov Start program and by the United Nations Industrial Development Organization (UNIDO). The company was ranked among the 10 best artificial intelligence startups in Europe for 2018 by Nvidia.
ATLAN Space has commercial contracts in the Seychelles, Niger, and Morocco. It has already completed its first round of Seed funding in 2019 with the Norwegian investment fund "Katapult Ocean Fund".
This funding is the 3rd investment of the new fund - Maroc Numeric Fund II and the 20th investment of its management team, taking into account the investments made by the fund Maroc Numeric Fund I, which is now in a divestment phase.
Badr Idrissi, CEO of ATLAN Space said, "ATLAN Space is developing artificial intelligence to enable UAVs to carry out tracking missions in total autonomy and without human intervention. This is for humanitarian purposes or to fight environmental crimes such as illegal fishing or deforestation."
Mrs. Dounia Boumehdi, Managing Director of MITC Capital, the management company of Maroc Numeric Fund II, said: "The fund management team is proud to support Atlan Space, a Moroccan startup that is the result of many years of R&D in artificial intelligence, and which has a proven technology with several clients internationally and in Morocco, with a high environmental and humanitarian impact".
Maroc Numeric Fund is since 2010, the reference investment fund in technology startups in Morocco. The expertise accumulated by its management team has led to the emergence of several Moroccan success stories. More than simple financial leverage, Maroc Numeric Fund is a real accelerator for high-potential startups. It acts as an active shareholder by providing its portfolio companies, in addition to the investment, with advisory and support for their managers, while holding a seat on their boards.
Other participants in the round were: Legal counsel (Hilmi Law Firm) and Certified Public Accountant (Cadex Group, represented by Mr. Yassine Benhammou).
---
Are you a startup looking for investment? Apply for funding to 85+ investors now.
ATLAN Space raises $1.1M Series A funding from Maroc Numeric Fund II