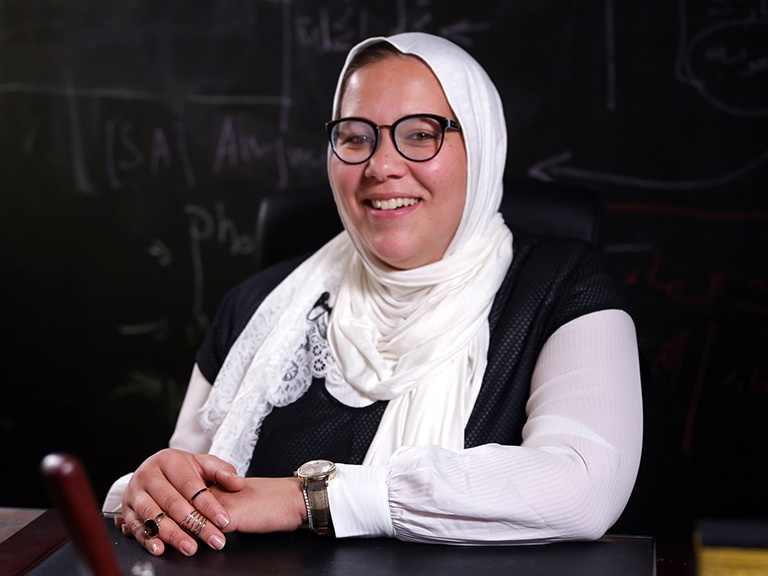 Are you an Egyptian fashion entrepreneur? Discover Egypt's first fashion incubator program tailored to your needs
By MAGNiTT
Posted 3 years ago - May 15, 2019, 8:32 AM
By Leena Eldeeb / Startup Scene
SOURCE: Startup Scene - Are you an Egyptian fashion entrepreneur? Discover Egypt's first fashion incubator program tailored to your needs 
---
Valued at $3 trillion, the garment industry employs at least 20 million people around the globe. Moreover, employment in the garment industry is particularly important in developing economies, accounting for approximately 2% of global Gross Domestic Product (GDP) with an even greater portion of GDP for the world's leading producers and exporters of textiles and garments, such as Egypt with cotton for example.
 "Any labour-intensive industries, including textile production, which used to be a dying industry, now have a good chance with improved labour costs and technologies to help to start a new era of production, both for the big local market and exports," says Mohamed Maher, vice-chairman and CEO of local investment bank Prime Holding.
In every demo day held at Cairo, you'll always find at least one entrepreneur pitching his tech-enabled fashion startup. Yes, 90% of startups fail, especially those labour intensive industries that are increasingly in demand of money. However, Egypt has been watching startups in the fashion industry directly compete with tycoons; these startups include Okhtein that has already gone global, and CottonBall which is soon to go regional.
But among those tigers, we can't overlook the emerging bootstrapped startups that are barely surviving the high tides of the industry. "Many fashion designers don't know from where to start; there's a pain-point in this industry where entrepreneurs are torn between the artistic, creative part, and the business and strategy part, and on top of all of this, some vendors take advantage of the entrepreneurs' inexperience and attempt to rip them off," says Nohir Saleh, who in this light has taken it upon herself to establish Egypt's first incubator tailored to fashion entrepreneurs needs. The Incubator lets them focus on the creativity aspect while it takes care of the business side of the startups enrolled. "I have been in production since 2011, I can see the potential – we have a gem in Egypt called the garment industry; from the existing materials to the very skilled workers. We could easily become the hub in Africa for garment manufacturing."
A 360-solution 
Unlike its counterparts of incubators in the industry, The Fashion Incubator ME is not a cycle-based incubator. It admits and incubates startups individually, this way the Incubator would be more focused on each startup's fashion line with little to no distractions, according to Nadine El-Garhy, TFE's marketing arm.  
First, the entrepreneur meets with the in-house consultants and describe the brand they want to launch and how they picture their designs to look like, which prepares them to the next stop: Purchasing team. The incubator's purchasing team would take over, starting from sampling the kind of fabric the entrepreneur wants to use to actually purchasing and getting deals from the trusted vendors in their network.
Once the entrepreneur settles on the samples she or he wants, they go into production. "We have a full internal production house for their entire collection, they won't need to scout for tailors or factories," says Saleh.  Once the production is ready, the incubator would conduct a market research on which they would establish a marketing strategy. The marketing team would also take over, be it digital or offline marketing. Exploiting their vast network, the incubator would connect them to a variety of offline shops and showrooms; from small boutiques to international runways and fashion weeks.
"We have our own marketing department that would enable them to cover their digital as well as physical marketing needs. It's a full service that makes [fashion entrepreneurs] not need to go scout for any other service providers," Saleh says. "Apart from our network of suppliers, we work closely with the Arab Fashion Council in Dubai, and we have many ongoing projects together."
---
Are you looking to be featured in our news? Send us your press release HERE ​
Are you a startup looking for talent? Post and promote your jobs for free HERE 
Are you an Egyptian fashion entrepreneur? Discover Egypt's first fashion incubator program tailored to your needs