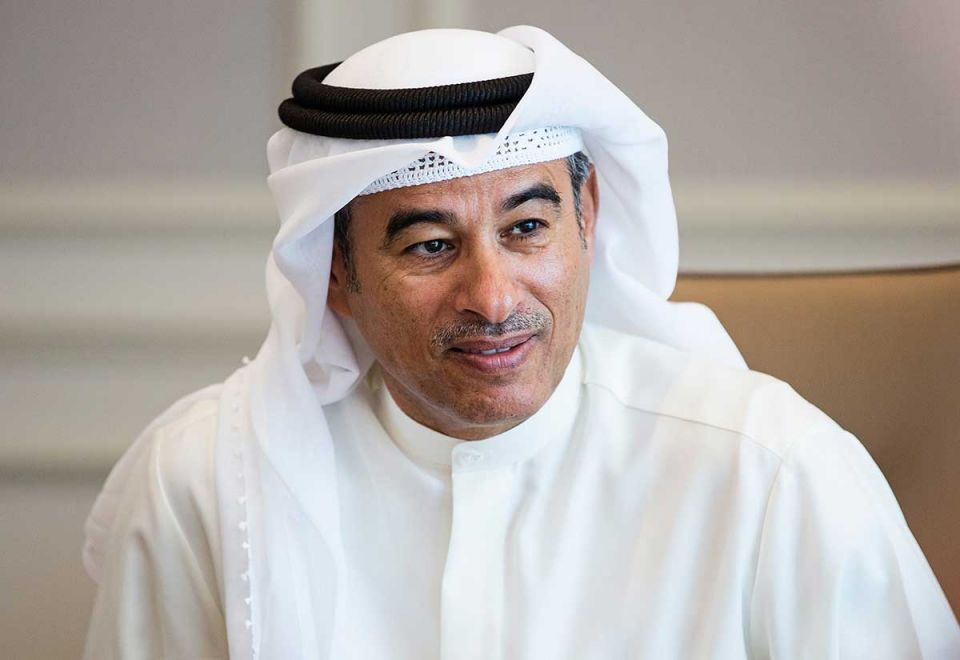 Alabbar calls for 51% local ownership of UAE e-commerce-related businesses
By MAGNiTT
Posted 4 years ago - Sep 27, 2018, 10:35 AM
By Lubna Hamdan / Arabian Business 
SOURCE: Arabian Business - Alabbar calls for 51% local ownership of UAE e-commerce-related businesses
---
Global companies such as Amazon pose 'threat' to UAE market, said Mohamed Alabbar, founder of Noon.com and chairman of Emaar Properties
Mohamed Alabbar, the chairman of Emaar Properties and founder of e-retailer Noon.com, has called for new legislation that imposes 51% local ownership of e-commerce related businesses ranging from payment service firms to logistics companies, in order to protect the national economy from global giants such as Amazon.
The Emirati billionaire told Al Khaleej Arabic newspaper that the UAE should follow in China's footsteps in protecting its national economy by retaining ownership.
"China, for example, has taken many measures to ensure that its economy is protected from foreign interference, such as enforcing regulations that ensure that Chinese companies or individuals have at least 51% ownership of e-commerce websites' payment systems," he said.
"It has also forced foreign companies to establish local information centers. China was able to protect its economy and national and social security."
He added that foreign companies pose a danger to the UAE's national economy.
"I know that government officials feel the danger of such foreign companies to the local economy, which requires the issuance of laws on the protection of the national economy, especially from global e-commerce companies. I can summarise in four laws: The first must be investors' possession of at least 51% of e-commerce companies.
"Second, the ownership of local companies or individuals in the logistics companies should not be less than 51%; thirdly, owning the 51% share in the financial transactions and payment systems for e-commerce; and fourthly, obligating the international companies to keep the information in designated centres within the country… Otherwise all sensitive information at the levels economic, financial and social will be in the hands of foreign competitors," he said.
Alabbar referred to global players such as Amazon as a "threat" to the local market.
"Companies [such as Noon.com] represent national pride, and encourage competition and economic growth on a national level, in a region that is largely dependent on oil. Companies [such as Amazon] are a threat to our markets because they come to control the rules and implement their own guidelines…," he said.
The chairman vowed never to sell Noon.com to a foreign company, no matter how high the buying price. Its competitor, Dubai-based Souq.com, was acquired by the US giant in July last year for $580 million.
---
Source: arabianbusiness.com
Alabbar calls for 51% local ownership of UAE e-commerce-related businesses