Africa 2021: 3 Most Funded Geographies
By Majd Shidiac, Content Editor
Posted 1 year ago - Feb 2, 2022, 5:17 AM
A turning point for the African VC ecosystem as geographies observe record-highs in VC funding and a remarkable surge of Tech innovation. We list the three most funded in geographies in Arica over 2021
---
Request specific data sets, export tailored directories, and explore the full potential of our Platform. Reach out to our Sales Team
---
All eyes are on Africa as the region observes one of the most exceptional years in VC investment in 2021. In light of the big release of our first flagship Africa Reports, detailing the VC landscape in Africa, as well as the top geographies of South Africa, Kenya, Egypt, and Nigeria we take the time to explore the ecosystem's inflection point.  Affected by the pandemic, the year-on-year consecutive growth in VC funding in the African continent observed a 35% drop in 2020. Yet, with the persistence of the entrepreneurial scene, the unprecedented interest of the international VC community, and through the effort of local innovation hubs, the African VC ecosystem observed a momentous comeback in 2021 marked by a 250% growth in VC funding YoY. 
The amount of Tech innovation, especially in the FinTech space accounting for 5 of the record 6 Mega Deals closed in Africa, has been highly remarkable. This innovation bore fruit in the South African ecosystem, where South Africa-based startups observed the highest VC funding growth of the top geographies in the continent marking 440% YoY. The regional and international investor hurry to establish later-stage deals resulted in record capital deployment in top geographies like Nigeria, observing more than 400% YoY growth in VC funding, and trickled down to smaller geographies like Senegal 2,300%, Cote d'Ivoire 840%, and Morocco 94% YoY in 2021. With big shifts in VC dynamics across the continent, we detail the top 3 most funded in geographies in Africa over 2021: 
---
---
---
Access our suite of Full Year 2021 Reports covering MENA, Africa, Pakistan & Turkey. Browse our latest and pick your data focus
---
 Highlight: OPay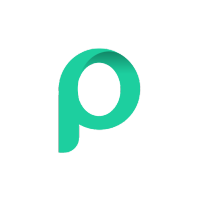 Ranking in first as the geography attracting the largest amount of capital in 2021, Nigeria's VC ecosystem picked up after a sizable slump in 2020. As a result of pandemic uncertainty, VC investment in Nigeria had dropped by almost 70% in 2020 YoY despite keeping a consistent deal flow with a 20% YoY growth in total transactions. As the waters cool down, the Nigerian VC ecosystem regained its traction to raise a record-high in VC investment, nearing the $1Bn mark in 2021. This exceptional growth is driven in part by the fundraising success of the FinTech sector, accounting for more than 70% of all investments with credits to two Mega Deals (100M+) closed by FinTech startups. On the other hand, it was investors' inclination towards later-stage deals, where for the first time $3M+ deals accounted for 20% of all transactions (up by 4 PP since 2020.) In congruence with VC trends across peer Emerging Venture Markets, investors were interested in B2B solutions with startups like TradeDepot raising a lion's share in that space, as well as mobility with Max.ng raising a major round in 2021. One industry that is showing its weight particularly in Nigeria was the online pharmaceutical space, where startups like DrugStoc and 54gene closed sizable investments in 2021. 
Back to our two Mega Rounds closed over 2021, the highest funding round of the year was raised by the alternative payment solutions provider OPay ($400M) followed by digital payments infrastructure builder Flutterwave closing in on $170M. Remarkably, both startups gained the backing of prominent global players including Sequoia Capital, Soft Bank, and Tiger Global. 
Highlight: TymeBank
The South African VC ecosystem was able to go up 2 ranks to become the second-most funded geography in Africa over 2021. Despite observing a YoY growth in total transactions closed of less than 10%, the 2 Mega Deals closed in South Africa resulted in the largest growth percentage of VC funding amongst the top 3 geographies, surpassing Egypt by more than $150M. As Early-Stage (<$500K) Deal share of total transactions in Nigeria fell by 20PP over 2021, later-stage deals ($3M+) reached a record high. This remarkable growth in VC funding could be attributed to investor traction in the FinTech space. South Africa-based Fintech startups had raised almost 90% of all VC capital deployed in the region throughout the year with 2 Mega Rounds to crown this growth. Even excluding the 2 Mega Deals closed in 2021, it was sizable investments in FinTech stars including Yoco, MFS Africa, Ozow, and Adumo which raised the bar for the sector to still account for more than 75% of VC investment in South Africa in 2021.
Similar to its Peer markets in the top 3 geographies it was 2 Mega Deals which raised the lion's share of investment in 2021 with the highest funding round closed by the digital retail bank TymeBank followed by banking Tech startup JUMO. Both startups also gained veteran international backing from the likes of Tencent Holdings (Hong Kong) and Kingsway Capital (UK).
3. Egypt: $502M
Highlight: Halan
Following a 3-year consecutive growth in VC funding, the Egyptian VC ecosystem observed an almost 200% YoY growth in 2021 to reach a new all-time high in capital deployment crossing the $500M mark. While the ecosystem recorded its first Mega Deal in 2021, it was major rounds in Transport & Logistics, E-commerce, and FinTech that drove the exceptional funding growth over the past year. As Egypt remains the only geography in the top 3 to observe an increase in Early-Stage deal (<$500K) share of total transactions, growing by 10PP YoY, the ecosystem still achieved new funding heights with major rounds closed by B2B E-commerce startups Capiter and MaxAB, Transport & Delivery startups Trella and Breadfast, as well as FinTech startups Paymob and Dopay.  The highest funding in Egypt to date was closed in 2021 closed by T&L startup and crediting solutions provider Halan. The Egypt-based startup raised $120M gaining backing from a consortium of regional and international investors including Apis Partners (UK), DPI ( Development Partners International) (UK), Lorax Capital Partners (Egy), and Middle East Venture Partners (MEVP) (LB). 
With plenty of record-highs and remarkable data points including a double YoY Exit growth and unprecedented international investor participation across geographies, make your own conclusions of full-year 2021. Download our Free State of Startup Funding- Emerging Venture Markets 2022 report and enter 2022 with extensive data. 
---
Scan this venture space. Access real-time data on 21,400+ startups in Emerging Venture Markets
Africa 2021: 3 Most Funded Geographies