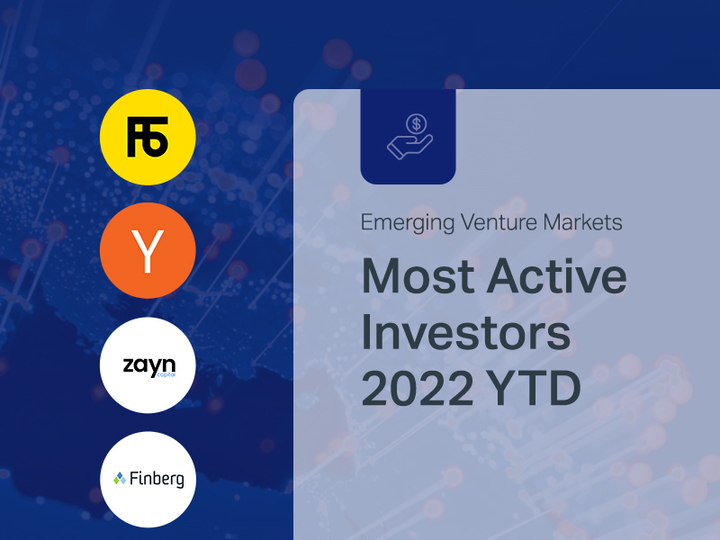 Emerging Venture Markets: Most Active Investors in 2022 YTD
By Noor Haider - Content Editor
Posted 10 months ago - May 24, 2022, 12:21 PM
We're halfway through 2022 and the VC ecosystem in EVMs has already scavenged new heights and possibilities. With the ever-growing interest of local and international investors in MENA, Sub-Saharan Africa, Pakistan and Turkey, we track the most active investors in each of the regions in 2022 YTD.
---
Request specific data sets, export tailored directories, and explore the full potential of our Platform. Reach out to our Sales Team
---
The VC ecosystem has had an exciting start to the year with Emerging Venture Markets aggregating over $3Bn in just the first quarter. After an exceptional FY 2021, the investors have doubled down to continue backing the startups across EVMs. However, this cannot solely be attributed to the generosity of the investors as startups across the board have shown admirable signs of maturity to foray into multiple industries this year. This year, all EVM geographies across the Middle East, Turkey, Pakistan, and Africa have observed growth in VC capital deployment compared to Q1'21. The African region along with Pakistan and Turkey has recorded unprecedented growth this year when compared to the first half of 2021. In the case of Pakistan, Q1'22 was the highest quarter recorded by the region to-date aside from Q3 last year. The investor trend has differed across the MEAPT region, with MENA seeing an almost equal proportion of regional and international investors while Africa and Pakistan saw a prevalence of international investors.
The rush in VC funding could be credited to notable returns on investment for the investors, especially with EVMs recording a growing number of exits last year with Turkey's Decacorn Trendyol getting acquired by E-commerce giant AliBaba in a deal valued at over $300M. This year, the investment trend has spanned different industries and a growing inclination has been seen towards unconventional startups too like cryptocurrency startup Rain that managed to close a $100M+ Mega Round. VC funding this year has also shown a soft spot for Q-commerce startups offering to dispatch products in short delivery windows. Highlighting this trend in 2022 are some major investments made in UAE-based Yalla Market, Kuwait-based Fiz, and KSA-based B2B Q-commerce startup Barq. The investors have also not shied away from putting big money in startups resulting in a number of Mega Rounds closed this year including the likes of Turkey's Getir and Dream Games, Africa's Flutterwave and Wasoko, and MENA's Foodics and Rain.
Looking at all these numbers, one thing is certain, markets across EVMs have observed a record-high local and international investor participation at the heart of this robust growth. We take a look at the top investors in MENA, Sub-Saharan Africa, Pakistan, and Turkey in 2022 YTD.
---
---
Flat6Labs - MENA
Egypt-based VC firm focusing on funding Early-Stage startups topped 2022's most active investors YTD with 17 deals. Flat6Labs spanned a wide range of industries to invest in startups disrupting the tech ecosystem across the MENA region. With over 100 Early-Stage (Pre-SEED to Pre-Series A) deals closed in 2022 YTD, Flat6Labs ranks as the most active investor of Early-Stage startups in MENA. Flat6Labs started the year with a zeal for FinTech startups, investing in Tunisia-based startups offering digital payment methods and investment platforms including Deepera, Konnect Networks, and Paymee. The MENA-focused accelerator also explored other industries including E-commerce with Egypt-based Your parts and Tunisia's MyMall.tn, and also Sports and Fitness with Egypt-based fitness and health startup Otida.
Y Combinator - Sub-Saharan Africa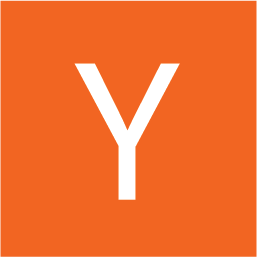 The USA-based accelerator has been an Early-stage investor and prominent backer of the entrepreneurial spirit in Sub-Saharan Africa. It has deployed investments across Kenya, Nigeria, Ghana and even nascent ecosystems like Senegal. In 2022 YTD, Y Combinator has invested in 26 deals in SSA to rank as the most active investor in the region. Throughout the year and over a variety of Early-Stage (Pre-SEED to Series A) investments, the accelerator has created a balanced portfolio of innovative tech ventures. Y Combinator has been the most active investor in the FinTech industry extending its wallet to cryptocurrency and neo-banking startups like Lenco, Payourse, and Bloom App. A number of Healthcare and IT Solutions startups have made it to Y Combinator's portfolio this year. Of the former, the firm invested in startups like Remedial Health (B2B access to medicines) and Curacel Health (electronic health information management system).
Zayn Capital - Pakistan
Zayn Capital, the UK-based investment firm providing debt and equity financing to start-ups in Pakistan, Bangladesh, and MENA has had an eager eye for disruptive innovations in the Pakistani startup ecosystem this year. Making strategic and impactful investments, Zayn Capital chose to invest in pioneering ventures in the transport & logistics space, as well as digital financing and payment solutions. The investments made by the VC firm have ranged from Pre-SEED to SEED and to Series B. Zayn Capital's investment journey this year started with freight and logistics tech startup Truck It In's SEED round and continued to back four other startups including FinTech NayaPay, and Colabs, a startup offering co-working spaces. Most remarkably, Zayn Capital participated in B2B E-commerce startup Bazaar's staggering $70M Series B round.
Finberg - Turkey
Finberg is a financial technology company that invests in startups, breaking new grounds in the tech ecosystem especially in the Turkish banking and financial sector. This year, Finberg landed the top spot for participating in the most number of deals in Turkey. Finberg has invested in blockchain-based startup BiLira whose aim is to democratize finance in the country, followed by Mükellef offering an online platform to entrepreneurs for managing company establishment and all financial processes, cloud based POS software for retailers ikas, Dusyeri, and BRANDEFENSE.

Get the full oversight over the landscape. Purchase the Q1 2022 Venture Investment Reports
---
Scan this venture space. Access real-time data on 21,400+ startups in Emerging Venture Markets
Emerging Venture Markets: Most Active Investors in 2022 YTD