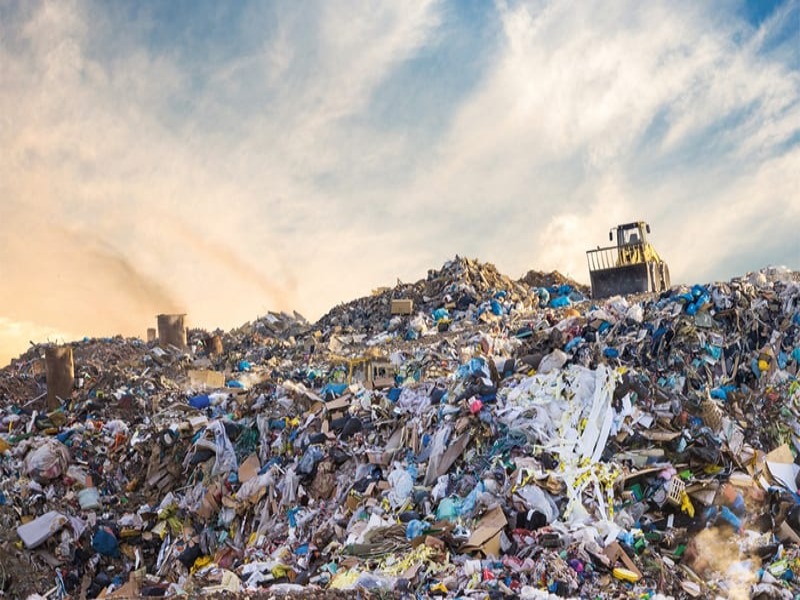 A perfect climate for startups? How regional entrepreneurs are responding to climate change
By Keith J Fernandez, Middle East Exchange
Posted 3 years ago - Aug 6, 2020, 5:47 AM
From hotter summers to diminishing water tables and rising sea levels, the Middle East is among the regions hardest hit by climate change. Worldwide, counteracting the effects of global warming requires an investment of $1.8 trillion by 2030, but that could pay off four-fold, according to the Global Commission on Adaptation. This 34-member group includes Microsoft founder Bill Gates, former UN Secretary-General Ban Ki-moon and World Bank CEO Kristalina Georgieva.
Entrepreneurs are stepping in with direct and indirect solutions, whether through the use of alternative source materials across the economic value chain or by lengthening product lifespans. Below are three companies approaching the issue in different ways.
Saving electronics from landfill
Around 50 million tonnes of electronic and electrical waste is generated globally every year, or some $62.5 billion in monetary terms, UN data show. Only about 20% is documented and recycled, with much of the rest going to landfill. At the same time, returns from online shopping, excess stock, and manufacturers' discards result in 5 billion tonnes of brand-new, fully functioning, or repairable items going to landfill each year. The figure includes garments, unopened cosmetics, and books in addition to electronics items, and estimates for new e-waste alone are not available.
Taken together, the numbers highlight a market gap for big-name products at discounted rates. Cartlow, a UAE-based 're-commerce' startup, recycles and resells pre-owned, open-box, and clearance products to consumers at a discount, thus diverting them from landfills. The app claims to have over one million active users, with 500,000 downloads and more than 100,000 items sold since its launch late last year. Its inventory includes big-name smartphones, tablets, laptops, home appliances, toys, and watches, all of which are tested in-house and certified with a warranty of up to one year.
Earlier this year, Cartlow expanded into Saudi Arabia and now hopes to grow its presence across the GCC.
"We hope to build up a local customer base throughout the region, and with our quality control systems in place, we will continue to offer products at the best prices to our consumers," says founder Mohammad Sleiman. "We aim to digitally structure the industry with a trusted channel while leading the way toward illuminating unsustainable practices and steps to save the environment."
Finding new grounds for agriculture
Given the Middle East's shortage of arable land and diminishing water resources, food scarcity looks set to be a pressing issue in the years to come. By 2050, the Middle East and Africa are expected to be home to 3.4 billion people, or roughly one-third of the world's projected population of 9.8 billion. Several agritech startups have stepped in with solutions that include vertical farming and soilless agriculture.
Egypt's CUPMena grows mushrooms on used coffee grounds. For Managing Director Mohamed Abdel Gawad, it was a way to reconcile his love for coffee and mushrooms. In 2018, CUP (which stands for Coffee Utilize Product) managed to secure funding from the GESR Incubator at Misr Alkheir. It has since harvested species including shiitake, Agaricus, gold oyster, king oyster, and pink oyster, growing them on grounds collected from Dunkin Donuts, Costa Coffee, and the like.
Worldwide, about 6 million tonnes of spent coffee grounds go to landfills each year.
Harvesting energy from sunlight
Solar panels are increasingly common on rooftops across the region. Residents and governments alike are looking to capitalise on the most abundant resource of all while reducing the use of fossil fuels and carbon emissions. Solar energy investment in the Middle East and North Africa could hit $1 trillion by 2023, led by projects such as Shams Dubai and the Benban solar park, the Middle East Solar Industry Association says.
Smaller entrepreneurs are also eyeing ways to harvest solar energy for mass consumption. Saudi-based iyris creates patented high-tech construction glass that blocks heat, produces electricity, and saves energy. Incubated at the King Abdullah University of Science and Technology in 2018, it has since launched a range of commercial greenhouses that grow crops in the world's hottest areas. However, the technology has applications in several other sectors, particularly construction and architecture.
"We are focusing on energy harvesting devices with an aim to convert sunlight – which is free and available everywhere, especially in areas like Saudi Arabia – into a form of electricity," Derya Baran, iyris CEO and an assistant professor at KAUST.
---
The Food & Beverage industry saw increased investment activity over the last 5 years, jumping from just 10 deals in 2015 to 54 in 2019. Discover more trends and insights in our 2019 F&B MENA Venture Investment Report.
A perfect climate for startups? How regional entrepreneurs are responding to climate change