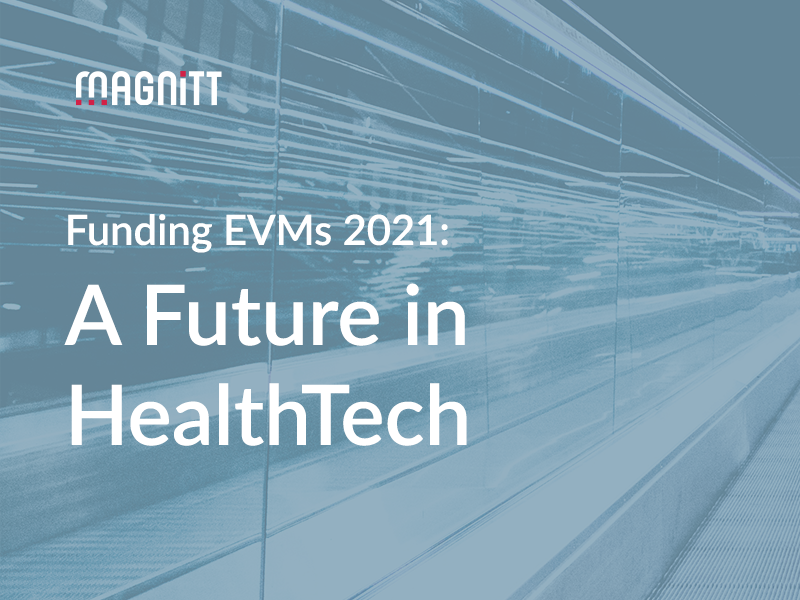 Funding EVMs 2021: A Future in HealthTech
By Majd Shidiac, Content Editor
Posted 1 year ago - Apr 1, 2022, 10:22 AM
The HealthTech ecosystem across Emerging Venture Markets has been showing great potential and investor attractivity over the past few years. With a spotlight on keen & curious investor trends, we highlight the seeds of future in HealthTech:
---
Request specific data sets, export tailored directories, and explore the full potential of our Platform. Reach out to our Sales Team
---
It seems like the global pandemic catalyzed a long-awaited disruption of Healthcare systems across Emerging Venture Markets to result in market breakthroughs over the past 2 years. Earlier this week, MENA-based AI-powered HealthTech startup Altibbi raised the sector's highest funding round recorded in the region to date in order to solidify its position as a regional player and expand its all-encompassing offering. This comes amidst a 3-year consecutive growth of capital invested in the HealthTech space across EVMs, which crossed the $200M mark for the first time in 2021. 
Ventures like Altibbi, or Qatari Meddy which was acquired by Nigerian HealthTech startup Helium Health towards the end of last year, are joined in common by their Tech ingenuity and show of potential for the HealthTech space in EVMs. Not only did both startups engage in exceptional market plays over the past year, but most importantly they've managed to build comprehensive product offerings that tackle several gaps in the healthcare ecosystem. Both startups following similar paths, Altibbi started with its doctor-booking platform as MVP, to develop a multi-faceted offering with research content and their newest venture into online pharmaceuticals. Meddy on the other hand joined forces with Helium Health to move beyond simple doctor booking and into integrating a full-fledged digital healthcare ecosystem with digital health records and hospital management systems. With access to open data technologies, similar comprehensive solutions are emerging across geographies, one example being Egypt-based Sotech integrating IoT for CRM and Sales solutions for private clinics all on one dashboard.  
2021 was a defining year to observe the HealthTech landscape across EVMs with deal trends reflective of investor curiosity in the space. While overshadowed by major investments in industries like T&L, FinTech, and E-commerce in 2021, the HealthTech sector was able to rank as the 7th most funded sector across EVMs. This being said, with the emergence of new players in the space, Investors seem to be open to HealthTech backing yet solid leads like Altibbi and Meddy seem to be a few in the bunch. For this reason, we have observed similar investment trends in HealthTech across EVMs, albeit over different venture trends across geographies. 
---
---
One trend we have spotted across EVMs is the equal investment footing in the Middle East and South and Sub-Saharan Africa in 2021. Particularly, investment into the HealthTech sector across these two regions was almost identical, where ME-based HealthTech startups raised $80.43M over 38 deals last year while SSA-based HealthTech startups raised almost the same amount over 34 deals. The difference remains in the YoY changes, where the HealthTech sector in ME observed a 320% YoY growth in funding compared to FY 2020, while the sector across SSA actually recorded a 13%YoY dip in capital investment in 2021. This was mainly due to HealthTech championing geographies like Ghana and Nigeria, which were able to focus on decentralized HealthTech ventures like 54gene and RedBird in attracting sizable investments over the past years. Despite the differences, the prevalence of Early-Stage deals (<$500K) remains common across these two regions with the proportion of Early-Stage HealthTech deals nearing 80% in ME and 70% in SSA. 
Perhaps due to the recent urge for HealthTech investment and the unprecedented integration of data and digital commerce venturing into the space, the prevalence of Early-Stage deals reflects the nascence of the HealthTech sector across EVMs. This provided an opportunity for smart investment, where geographies that did not dominate general investment rankings were able to take the spotlight in Healthcare. To that effect, it was Jordan's HealthTech space that ranked first by capital investment across MENA, with Jordan-based HealthTech startups raising sizable investments driven by Eon Dental's $26M Series B Round. Surely closing this major round meant more players in the dental aligner space like Eon Aligner will chip in, yet we also noticed smart investments in B2B pharmaceuticals with startups like Aumet Inc and Dawatech leading the trend in 2021. 


Over in Africa, Egypt-based HealthTech startups were able to raise the highest number of deals driven by the burgeoning diversity in their venture offerings. From online pharmaceutical marketplaces like Yodawy, research-based ventures like Nawah-Scientific, to AI-powered digital Healthcare systems like Bypa-ss, HealthTech startups in Egypt have been able to attract investments in setting up the infrastructures of the future. Nigeria and Ghana have been exceptionally relevant in the HealthTech space, where on average Nigeria has aggregated more than 15% of total HealthTech funding across EVMs each year between 2019 and 2021, while in 2020, the Healthcare sector accounted for more than 95% of all funds raised in Ghana.
The Early-Stage dominance, emergence of data-centric and multi-integrated solutions, and the consecutive funding growth in HealthTech spaces across EVMs signify an anticipated rise of this sector. As investors & startups test the waters, early movers in the sector have been gaining very positive results, foreshadowing what it looks like for the Future of HealthTech across EVMs.
Explore the full data on MENA & Africa by purchasing our MENA 2022 Venture Investment Report or Africa 2022 Venture Investment Report
Get extensive visibility over all Emerging Venture Markets, by downloading our Free State of Startup Funding-2022 Emerging Venture Markets Report 
---
Scan this venture space. Access real-time data on 21,400+ startups in Emerging Venture Markets
Funding EVMs 2021: A Future in HealthTech