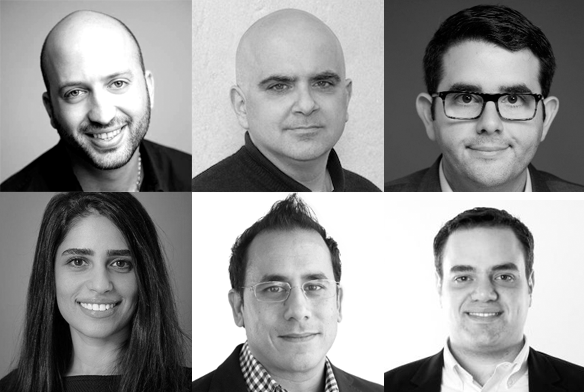 6 Investor predictions on the MENA startup ecosystem in 2019
By MAGNiTT
Posted 4 years ago - Jan 22, 2019, 12:21 PM
Dubai, UAE - Tuesday, January 15th, 2019: As highlighted in MAGNiTT's 2018 MENA Venture Investment Report, last year proved to be another record year for MENA-based startups. With the number of investments at a record high and total amount of funding continuing to grow year-on-year, 2019 will be another critical year in the startup ecosystem cycle. Interestingly, 2018's success was largely attributable to a record fourth quarter (Q4 2018), with the majority of later-stage investments taking place towards the end of the year.
Additionally, we have seen clear changes in the dynamics of industry focus, as well as geographical shifts. FinTech became the most popular industry by number of deals in 2018, taking over from E-commerce and Delivery & Transport. Moreover, while the UAE maintained its dominance as the country with the largest number of deals and total amount of funding, Egypt was the fastest growing in terms of number of deals, while Lebanon saw the biggest decline from 2017.
Philip Bahoshy, MAGNiTT's CEO, reached out to an array of investors to get their opinions and views on 2019 to identify key trends. Below are some of the key highlights.
---
---
Amir Farha, Co-Founder and Managing Partner at BECO Capital:
I believe that more companies will be leveraging data and artificial intelligence (AI) to build more efficiencies in their respective ventures. I think that specific verticals of E-commerce will continue to emerge, and that could also be within B2B E-commerce, not just consumer-focused solutions. In addition, I think that software will play a bigger role, specifically catering to the SME segment of the region, which has yet to happen at scale. However, more SMEs are being educated on how software can create many benefits. Finally, I believe that delivery and transport, as well as FinTech, will continue to emerge as a dominant sector for startups.
Chris Schroeder, Co-Founder at Next Billion Ventures:
In 2019, companies that smartly unleash their massive, unique data sets and companies connecting with other rising markets (especially sub-Saharan Africa and South-East Asia) will be the success stories. I also foresee continued interest from China in the region, which has already started to emerge.  
Dubai and the UAE will remain the most welcoming for companies trying to scale regionally, across rising markets and globally.  While Saudi Arabia has the opportunity to be able to position itself accordingly as well if it pro-actively chooses to, and I have also seen amazing talent and ideas coming from North Africa.
Issa Aghabi, VC Investment Officer at the IFC:
We expect to see entrepreneurs in MENA solving key regional problems that are unique to emerging markets and then expand quickly thereafter – for example, a continuation of the bus wars taking place in Egypt at the moment. I also foresee a lot more innovation and IP-driven opportunities being created in the region compared to previous years, and that Fintech will remain a hot industry with significant growth.
In terms of geographies, Egypt will lead the race when it comes to new opportunities, while Saudi Arabia will continue to grow in terms of locally homegrown entrepreneurs. Lastly, 2019 will see Jordan and Tunisia become key hubs for innovation while UAE will maintain its dominant strength.
Areije Al Shakar, Fund Manager at Al Waha Fund of Funds:
I believe that governments should allocate a budget to fund experts that understand startup funding and have the ability to act as fast as these companies require. By funding experts such as Venture Capitalists (VCs) or providing incentives for angel investors, it allows the VC landscape to further develop, while the government can expand its own data and knowledge as a result.
We would like to see more investment come in to support regional VCs in 2019, which we slowly taking place. I would like to see more collaboration between all these regional programs, which we aim to put as one of our priorities within Al Waha to help ultimately grow and support the local and regional ecosystems.
Sharif El-Badawi, MENA Partner at 500 Startups:
Existing startups that are moving into growth stages are going to double-down on cross-market launches, while startups in Saudi Arabia are expected to make a splash this coming year. Companies that focus on financial inclusion will begin also scaling, and those focused on online to offline, including transportation, food and services, will also continue to scale.
However, I believe that consolidation and an effort to benchmark against global standards should be a key point of conversation across the board. Companies and investors from the Far East are seeping into the MENA market without much notice and MENA startups should not be giving themselves a handicap due to their perceived nascent environment.
Ramez Mohamed El-Serafy, CEO at Flat6Labs:
We are particularly excited about North Africa, especially Tunisia and Morocco, where we have been seeing a rise in the number of successful startups, despite the challenges with regulation and access to capital. We have always identified this market as a big opportunity that has been somewhat overlooked by several regional investors and ecosystem players.
Bahrain is another up-and-coming market opportunity that we are very excited about, with several new accelerators. Moreover, the Al Waha Fund of Funds, which launched in 2018, will act as a key support for regional VCs and startups. They also have unmatched support by the governmental entities there like Tamkeen,  Economic Development Bank (EDB) and Bahrain Bahrain Development Bank (BDB).
Furthermore, we expect that Jordan will see a big come back in 2019/2020, especially with the launch of the Innovative Startups & SMEs Fund initiative by the World Bank and Central Bank of Jordan.
Lastly, another trend that we expect to see is an increase in the number of corporate accelerators and innovation programs across the region, as many corporates have identified entrepreneurship and startups as one of the best tools to streamline their R&D efforts, market positioning and innovative product offering.
MAGNiTT 2018 MENA Venture Investment Report highlights the latest trends in venture capital funding across the MENA region including breakdown by stage, industry and geography amongst others. You can find more insights and commentary on the pages below:
6 Investor predictions on the MENA startup ecosystem in 2019