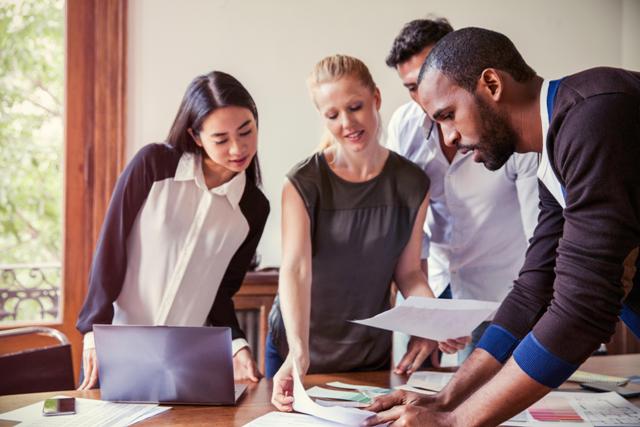 10 things you need to know about MENA start-ups
By MAGNiTT
Posted 6 years ago - Apr 5, 2017, 8:00 PM
SOURCE: AMEinfo: 10 things you need to know about MENA start-ups
Approximately 40 per cent of start-ups in the MENA region were created by a single investor and almost the same number (39 per cent) by two co-founders. Meanwhile, the top 100 entrepreneurs in the region launched their companies with less than nine years' experience in the business world.
These and other facts were revealed by a new report released by MAGNiTT, an online engagement platform for start-ups. The study found that each start-up has raised more than $500,000 individually.
Philip Bahoshy, founder of MAGNiTT said: "Entrepreneurship has multiple challenges, including growing a business, raising funds and developing a strong team and culture. The data highlights that founders in the region have often come from corporate backgrounds. This indicates that the experience and knowledge provides them with the tools to tackle and overcome such issues."
10 fast facts about MENA start-ups from the report
40 per cent of start-ups were created by sole founders
 
79 per cent were either one or two founders, which is higher than international average of 69 per cent
 
41 per cent of graduated from MBA programmes, including Harvard, INSEAD and LBS
 
12 per cent of successful founders are female, compared with 15 per cent in the EU and 17 per cent in the US
 
35 per cent of founders came from management consulting or banking backgrounds
 
48 per cent graduated with IT or engineering degrees
 
68 per cent of MENA start-up founders originate from the Middle East, despite many having dual citizenship
 
35 per cent of founders previously had start-up experiences in the region, with Yahoo Maktoob, Dubizzle, Bayt and Zawya alumni making up eight per cent of the top 100 MENA start-up founders
 
50 per cent of start-ups in MENA are based in UAE, but only one per cent of founders are UAE nationals
 
38 per cent of MENA's 100 start-up founders are from Lebanon and Jordan, but only 16 per cent of start-ups are headquartered there
 
Government Initiatives
Governments of the UAE, Qatar and Saudi Arabia have launched start-up incubators since 2015. Each startup incubator is conducted by a group of angel investors, private equity groups and crowdfunding platforms seeking to monetise  population of 424m in MENA.
Saudi Arabia's first angel investor network named Oqal was launched in 2011. It has more than 350 members and $7.5m (SAR28m) invested in 30 companies.
The UAE has StartAD in Abu Dhabi and Dubai Future Accelerators aiming to make creating or investing in a start-up much more common.
Future of Arab Startups
Millennials and people born in the 1980s, as well as managers working in companies are keen to open their own business as they prefer to work independently and achieve a good work-life balance, rather than get tied-up into a routine job. The findings were reported in a new report titled 'The Future of Arab Startups: Challenges and Opportunities in a Connected World' by Orient Planet Research, released on the sidelines of Step Conference 2017.
It also highlighted that access to digital technology plays a crucial role in the recent growth and success of start-ups in the Middle East and North Africa, with many of the leading successful start-ups in the region supported by high internet penetration and mobile phone ownership in some Arab countries such as the UAE, Qatar, Lebanon, Egypt and Saudi Arabia.
The massive interest of young entrepreneurs in digital technology as an ideal platform to start up a business is visible in key events in the region, such as the inaugural Tech Startup Movement which was launched at the latest version of Dubai's GITEX where more than 450 start-ups participated.
The report also found that private investment funding for key start-ups has been consistently growing, having reached $750m from 2013 to 2015 and up to $870m in 2016. Most companies that closed funding deals last year are start-ups that have e-commerce -based or internet-related services, with the UAE having the most number of deals.
Start-ups are also increasingly attracting international investors, including impact investment groups looking to develop cutting-edge enterprises that can be scaled up at the global level. Government funding through SME funds has also become increasingly accessible for start-ups with up to $22.5 billion being provided by huge markets such as Egypt, the report added.
The report further revealed that across MENA, about 116 organisations directly provide support services to start-ups. They comprise venture capital investors, incubators, accelerators, platform providers for business plan competitions, online resources, social venture capital firms, and business networks.
SOURCE: AMEinfo: 10 things you need to know about MENA start-ups
10 things you need to know about MENA start-ups