10 Startups : the Techstars Dubai Accelerator program
By MAGNiTT
Posted 6 years ago - Jan 9, 2018, 7:38 AM
By Tim Hinchliffe / The Sociable 
SOURCE : The Sociable - Meet the 10 startups that made the Techstars Dubai Accelerator opening class
---
Techstars annouced a partnership last June with GINCO. Vijay Tirathrai, Managing Director, was elated to be brought on board.This partnership aim is to bring an accelerator program in UAE and more precisely to Dubai.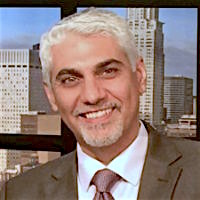 Vijay K. Tirathrai
"I am thrilled to be at the center of all this," said Tirathrai, adding, "I have lived intermittently in Dubai over the past 20 years and have family connections here. I have seen the unbelievable transformation from a small desert town to a global hub for trade, banking, tourism, aviation, ports and logistics, as well as the host to mega events like EXPO 2020."
Together with Director Ramzy Ismail, the two are in charge of the inaugural launch of the acceleration program in the United Arab Emirates.
Before Techstars Ismail was the Managing Director at Flat6Labs Abu Dhabi, a $10M early stage fund and accelerator in partnership with the Abu Dhabi government.
The program began January 21, 2018 and will wrap-up on Demo Day on April 18.
Now that the open calls and selection processes are out of the way, we present the 10 startups (alphabetically) that made the cut for the first-ever Techstars Dubai Accelerator.
1) Felix
One-liner: A Full-Service Digital Insurance Broker.
Founders: Taline Vahanian and Edmond Husseini.
About: The insurance industry is old, and very large and in general has been slow to adopt digital tools and business models. This is a problem because standards of what a good customer experience is have changed dramatically and the industry (especially in the Middle East) does not deliver a customer experience that is line with modern expectations. Felix has been conceived to change this. The goal is to build the region's first full-service digital insurance broker and make it the preferred, single destination to research, purchase and manage insurance needs.
2) Flugauto
One-liner: An electric, driverless, flying car company looking to radically disrupt the way we
travel
Founders: Frank Noppel, Alexandros Xydas, Gerrit Becker, and Vishu Signhal.
About: Flugato plans to combine classical aeronautics with advances in battery technology, electric propulsion and advanced avionics software to design and manufacture autonomous flying vehicles with unique design features that make Flugauto vehicles more attractive than existing designs.
10 Startups : the Techstars Dubai Accelerator program